Bonsoir beautifuls! I hope you are having the most wonderful Tuesday. Well, as wonderful as any Tuesday can be. I know everyone is always hating on Mondays, but I have a much greater dislike for Tuesdays than Mondays. On Mondays I am still basking in whatever awesomeness occurred over the weekend. But by Tuesday, all the glitz and glam has worn off, I'm still 3 days away from the glory of another weekend and it seems like the day drags on slower than most. However, I often have the allure of Trivia Tuesday to get me through the day, so I won't bash on poor mr. Tuesday too much! Ohhh speaking of Trivia, did I mention that our humble little time is now in third place for the season?? We are getting our butts kicked by the silly Government, but we won't dwell on the negative! I unfortunately can't make Trivia tonight, so I am sending positive vibes to my team as we speak *goooo Irrational Actors!* Btw, I am pretty good at sending out positive vibes, so if you wish to make any requests feel free to do so in a comment below :)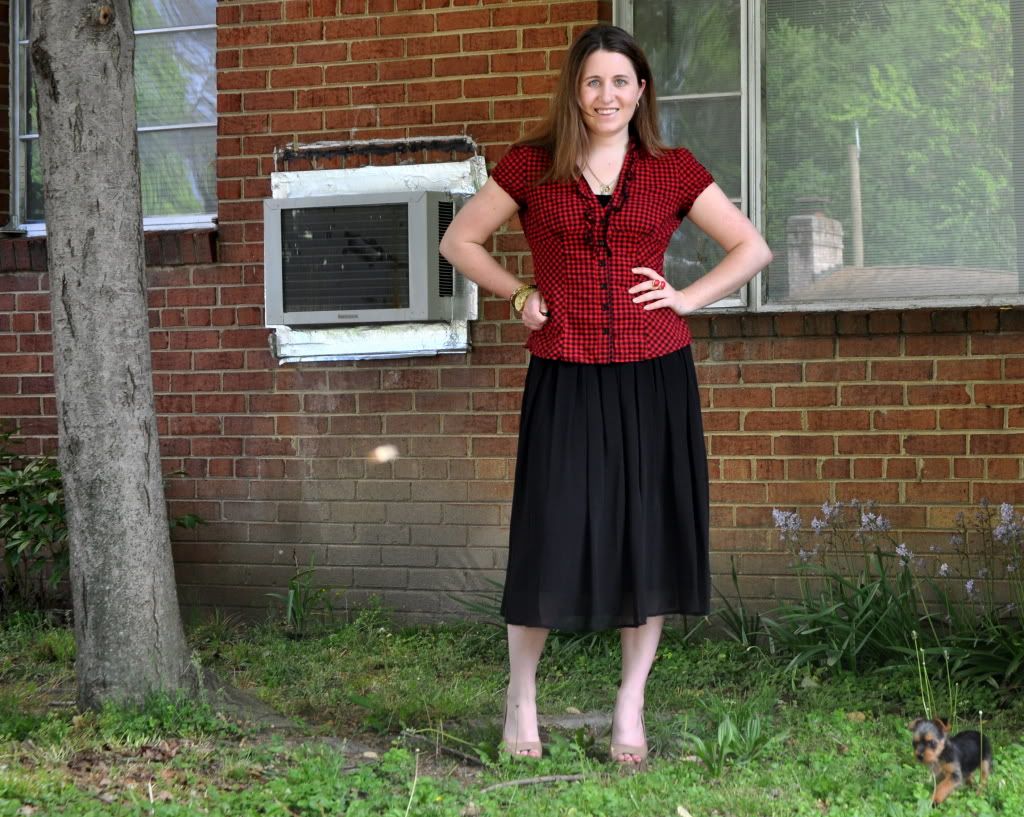 Shirt: Kohl's, Tank/Skirt: White House Black Market, Shoes: Aldo, Watch: Michael Kors, Bracelets/red Ring: Amrita Singh via Hautelook, Earrings: Gifted, Necklace: Forever 21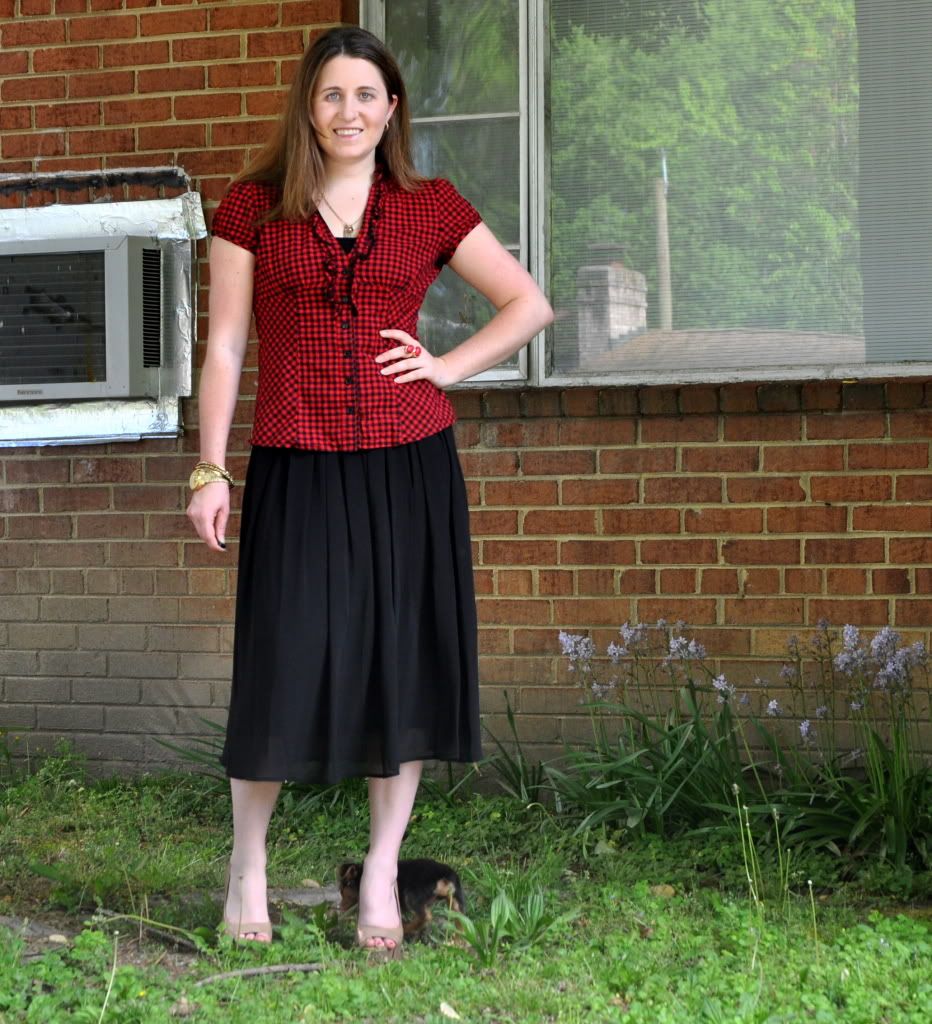 So I believe you will be seeing quite a bit of Eli in the coming weeks, even if I didn't want you to! He is basically my little shadow, and stays glued to my feet anytime we leave the apartment. While we are "puppy potty training" I decided to make the most of his 30 minute morning bathroom time and take my outfit shots, as well. I apologize for the less than gorgeous apartment building background in the meantime!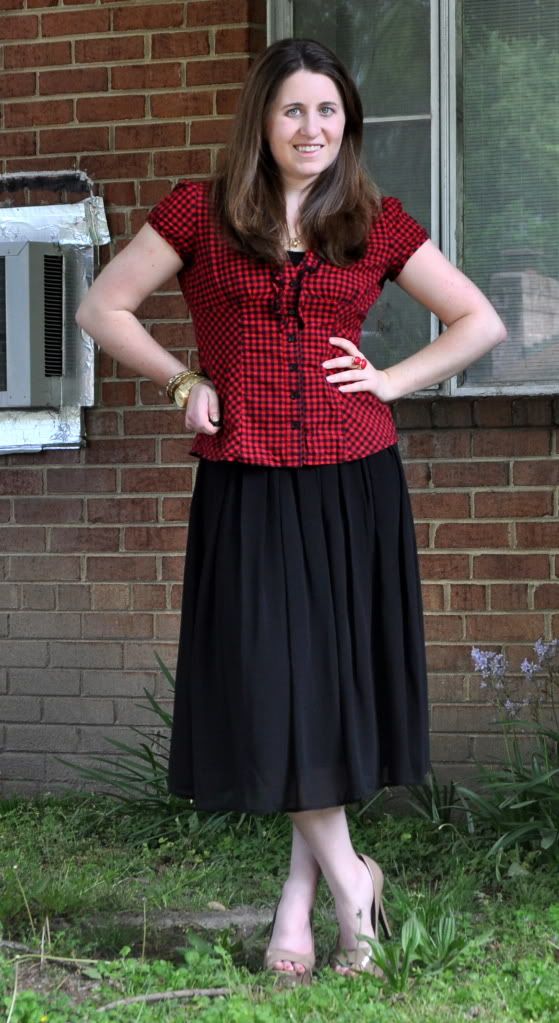 One of only two photos from the entire shoot without my little shadow in the shot!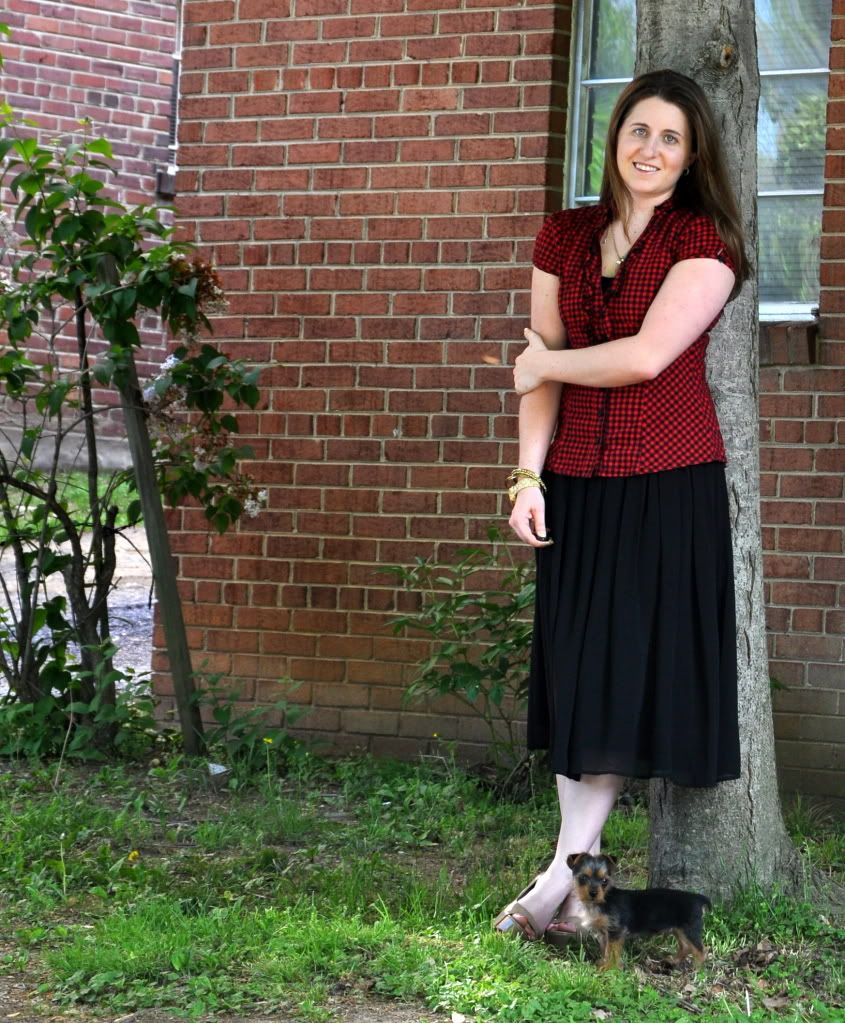 Look at Eli posing for the camera! He catches on quickly :)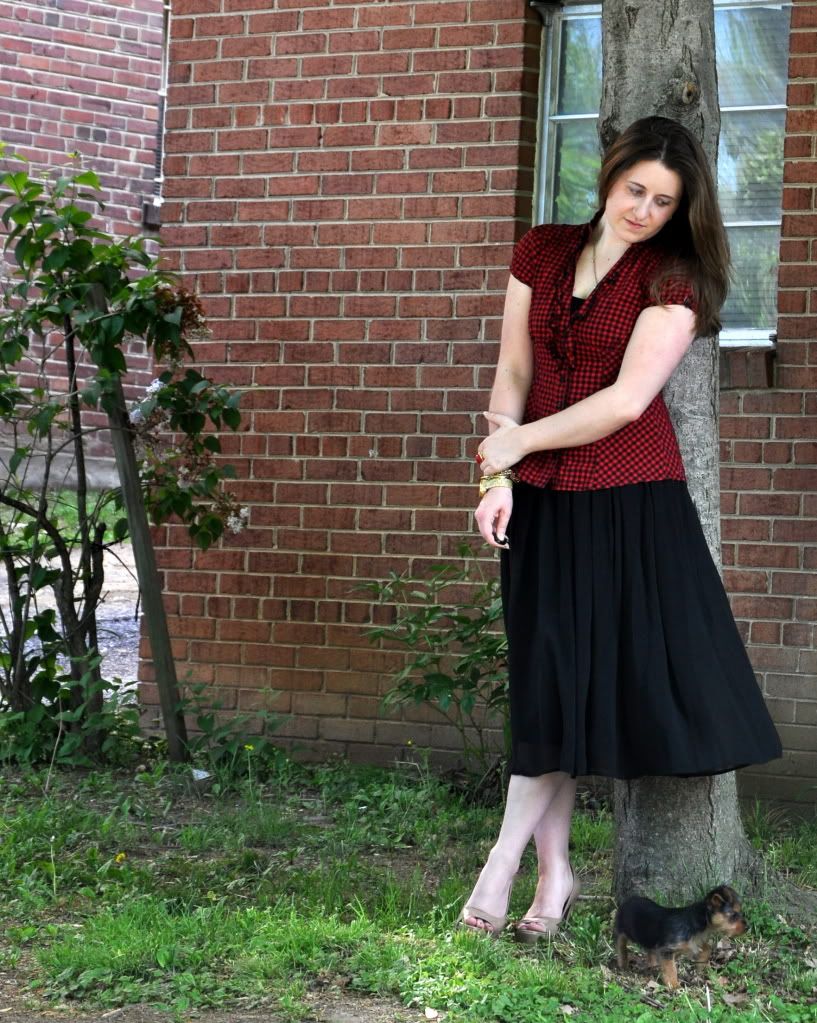 Aw my little munchkin just melts my heart every time I see him!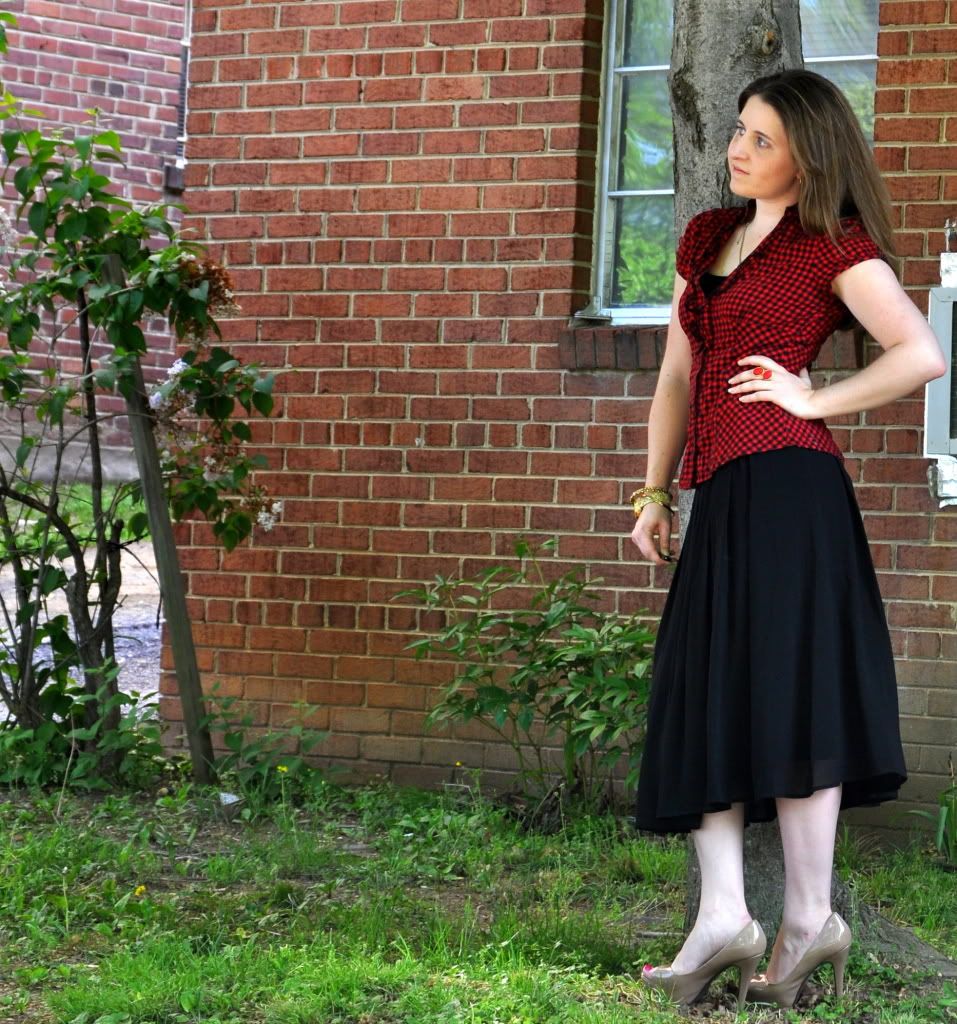 I finally busted out my favorite skirt again! It had been too long and it was time to transition the baby from a pre-Spring look to a full on Spring outfit, as we are currently being blasted with 80 degree weather! I was almost sweating this morning taking these photos. Yuck.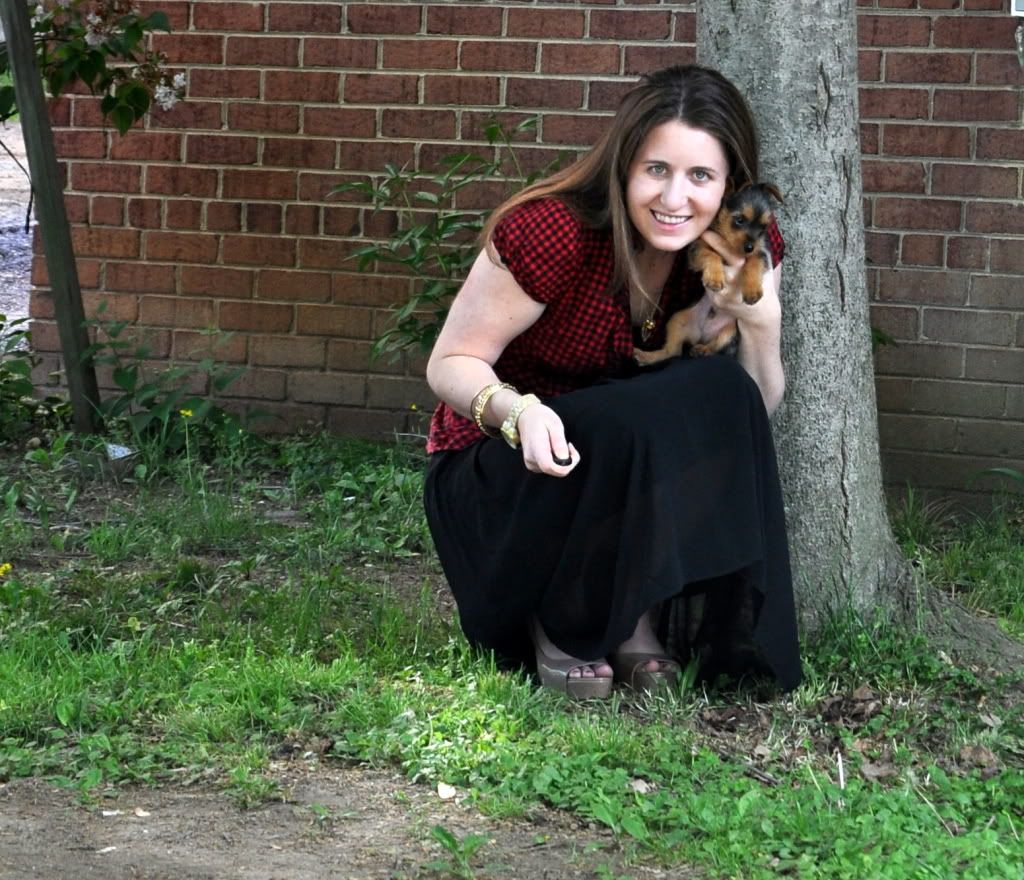 Stop mom- you're embarrassing me!
Confession? Hey give me credit, it has been a while since I've had to confess to you. I used to laugh (internally of course. I'm never rude) at those people who talked about their pets/treated them like children. And now I am one of them... Oh well, call my a hypocrite. I don't care. I'm too invested in puppy bliss to notice.

Bisous!