Hi friends! I hope you are all having a terrific Thursday, and for any east coast readers, I hope you aren't too shaken (see what I did there :)) from our quake and are ready for natural disaster round two with Hurricane Irene! Quite the interesting weather we are having lately, huh? In all seriousness, be safe everyone!
So I am now officially late in celebrating my own blogiversary, which is possibly the most pathetic thing ever! If even I don't have time to celebrate, who does?? Mais, c'est la vie! And don't think that I am canceling the hoopla just because it's a belated hoopla! Hooplas are way too much fun to just be cancelled willy nilly. The party must go on! Dolls, if I had it my way what I would do to celebrate one year of blogging is to throw a gigantanormous (so big it needs its own word) party and invite each and every one of you who have made the last year as amazing as it has been. We'd get all dolled up (duh), nibble cupcakes and other delicious morsels and sip some bubbly! And I'd hug all you beautiful people and say thank you for the support, the laughs and the inspiration that you have provided throughout the year. Oh, and I'd tell you that I absolutely die for your adorable purse/necklace/dress etc, but that is really a given considering how utterly fabulous you all are. Now, since it would be rather impossible to actually throw this marvelous soiree, I am doing the next best thing: hosting an online virtual tea party! Yes, ladies, get out your best tea dresses and throw on whatever elegant baubles you deem necessary and join in my virtual fun! Linkup your darling concoctions below and one lucky lady will be leaving the party with a
dozen custom cupcakes from the best cupcake shop ever: GEORGETOWN CUPCAKES!
All you have to do is submit your teaparty-worthy outfit and be a follower for your chance to have the cupcakes sent straight to your door!
If you are really gaga over cupcakes (and trust me, you will be over
these
cupcakes) and want extra entries to winning the delectable dozen you can tweet about this giveaway/linkup party, post about it on facebook/your blog, or like
A La Mode et Plus on facebook
! Just make sure you let me know that you did.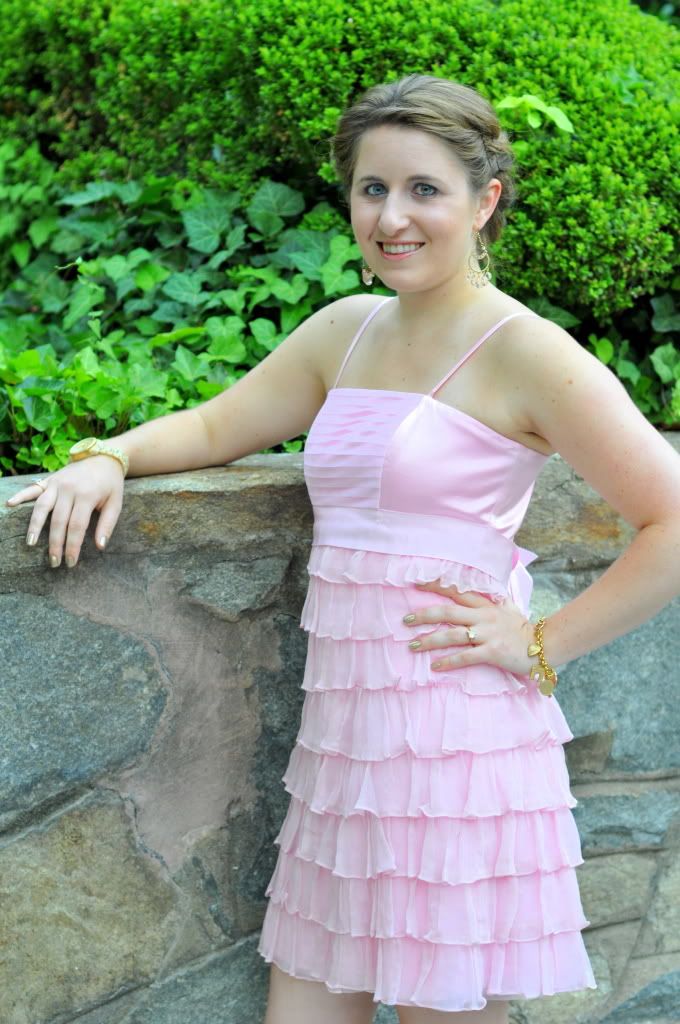 In case you were wondering, this is what I'll be wearing, paired with these heels!
Wearing: Betsey Johnson dress, Steve Madden heels, Michael Kors watch, forever 21 earrings, gifted rings and bracelet.
Now I want to see what vous are wearing! So show me those stylish outfits girls and one lucky lady will get to enjoy delectable cupcakes of her choosing!

Bisous!