Greetings bloggity earthlings! Apparently I'm coming to you from another world tonight? Or maybe it just feels that way since I just got home (11:30 on a work night? Je suis folle!) from a fabulous evening with roommate at
Shecky's
Girls Night Out! We honestly had no idea what to expect, other than what I had learned from reading
Ivonne's
post on her Dallas GNO experience, but we had a blast! Free cocktails, Goody bags, makeovers and shopping were all on the agenda. What more could a girl want! And of course they have a red carpet where you just
have
to have your photo taken. That is basically what we practice for each day, right ladies? Yep roommate and I rocked that part, don't worry. I'll prove it to you in 2 weeks when the photos come out :) The best part of the evening though had to be when roommate and I accidentally entered a slumber parties contest, which we were
totally
unaware included "lingerie, lotions and vibrating toys" according to the sale lady. Oh, wait it gets better. When the lady proceeded to ask me if I'd be interested in hosting a party I guess my face was not able to conceal how it felt about this idea as the lady informed me that I had just "cringed" while politely declining. Gosh face, I can't take you anywhere! Check out the shecky's site linked above to see if GNO will be coming to your city. And if you've missed it already, don't fret- they will be back in the Fall.
The only thing not totally great about this event is that I got home so late and I'm tired! You probably could already tell from this less than fabulous post you're currently stuck reading. So instead of risking putting you to sleep, why don't you scroll on through these photos I've got here and we'll just call it a night and meet back up tomorrow. Same place, earlier time. I'll be here, sharing the ever so awkward and awesome moments of my week. Oh Thursday how I love you now!
Dress: Betsey Johnson, Blazer: Elie Tahari, Belt/tights: Kohl's, Shoes: BCBG via Bloomingdales, Jewelry: gifted/borrowed, Purse: Michael Kors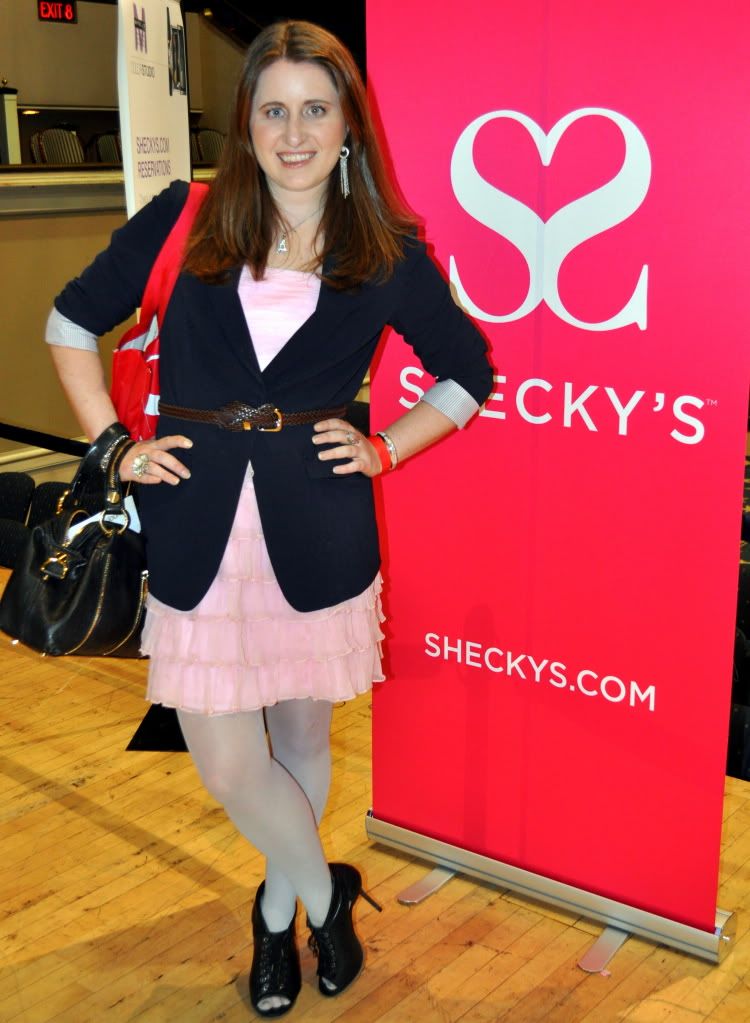 Who doesn't want a little pink, ruffles and tulle for a Girls Night Out! The edgier shoes balance it out and I factored in a blazer to keep the whole ensemble work appropriate.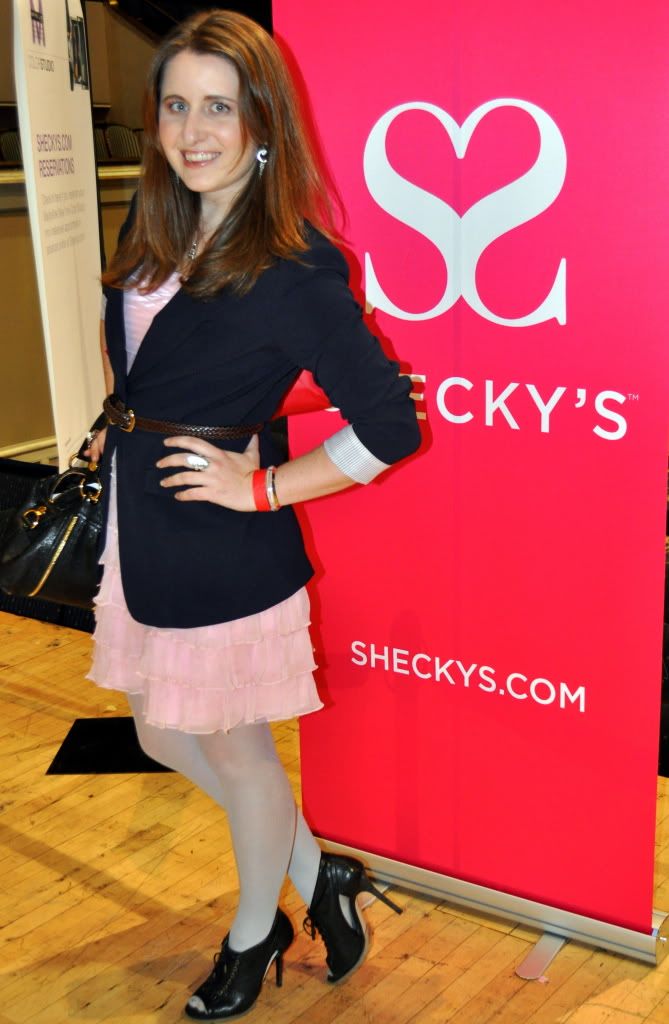 Roommate and I decided to take photos to kill time while waiting in line for our free makeovers. Long line, but worth it!
Trying to show off my new makeup, since I never know what the heck I should be doing with the stuff!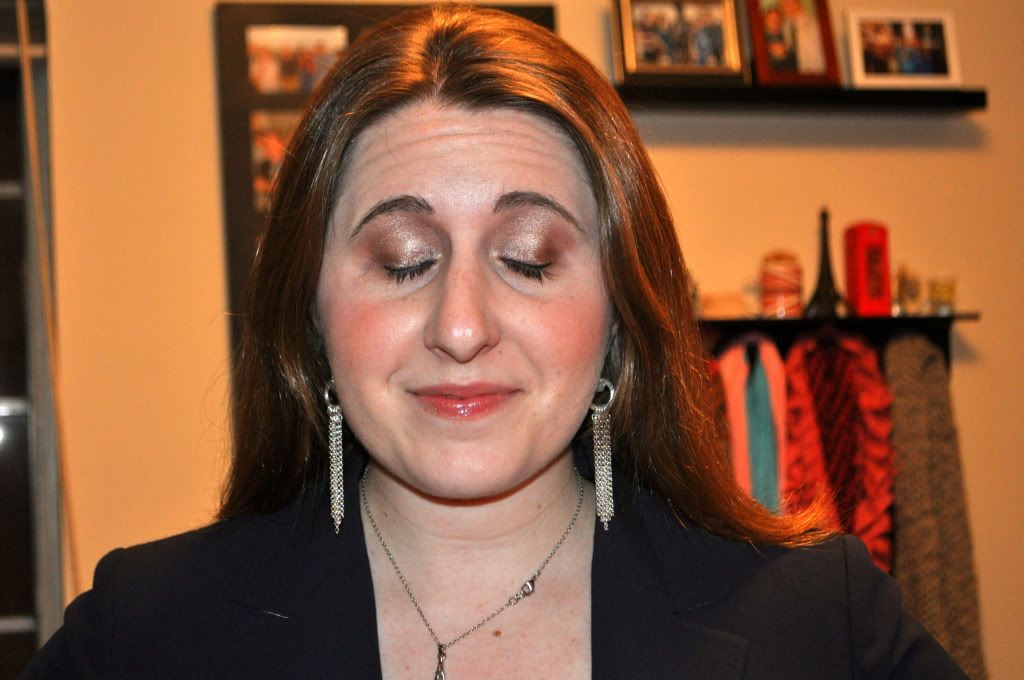 Look at me, look at me! I wish the makeup lady could come to my house every morning and HELP me! Ah life with a personal makeup applicant. How nice it would be.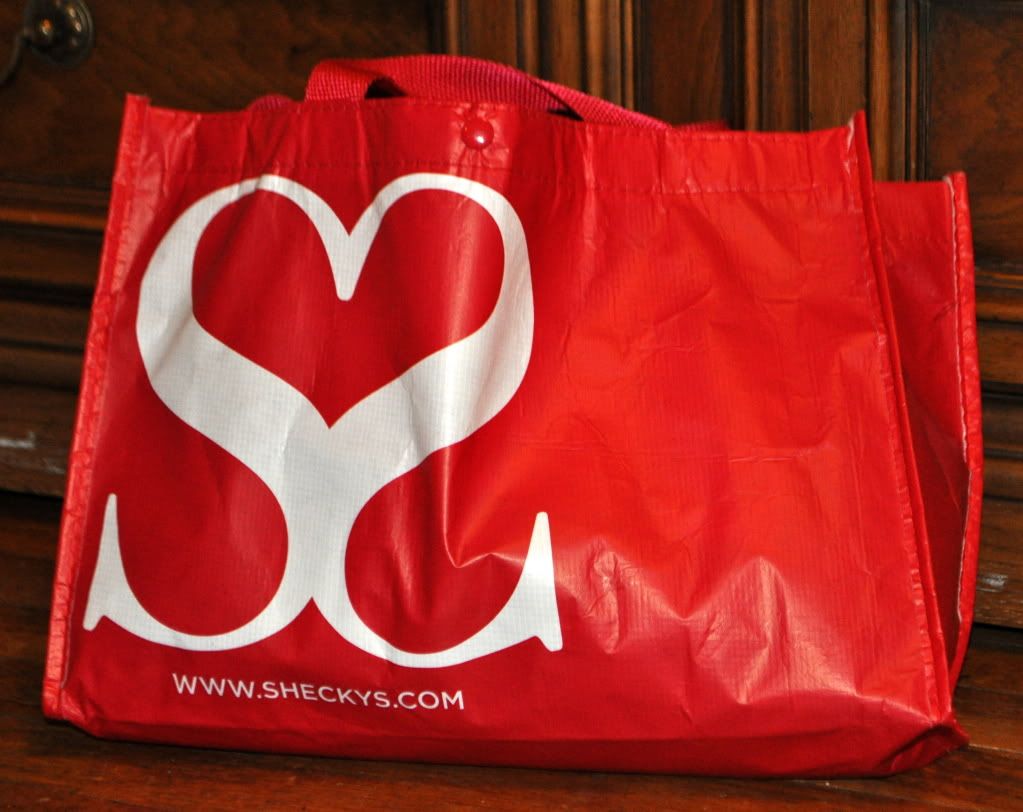 The famous Goody bag packed full of, well duh, goodies!
And I was a good girl and limited myself to one purchase for the evening! I don't really have a lot of "bohemian" pieces in my life, and I felt like this was the perfect one to add. I loved everything about it: the vibrant hue, the funky pattern, the silhouette. The neckline is a little too " va va voom" for me, but that can be easily remedied!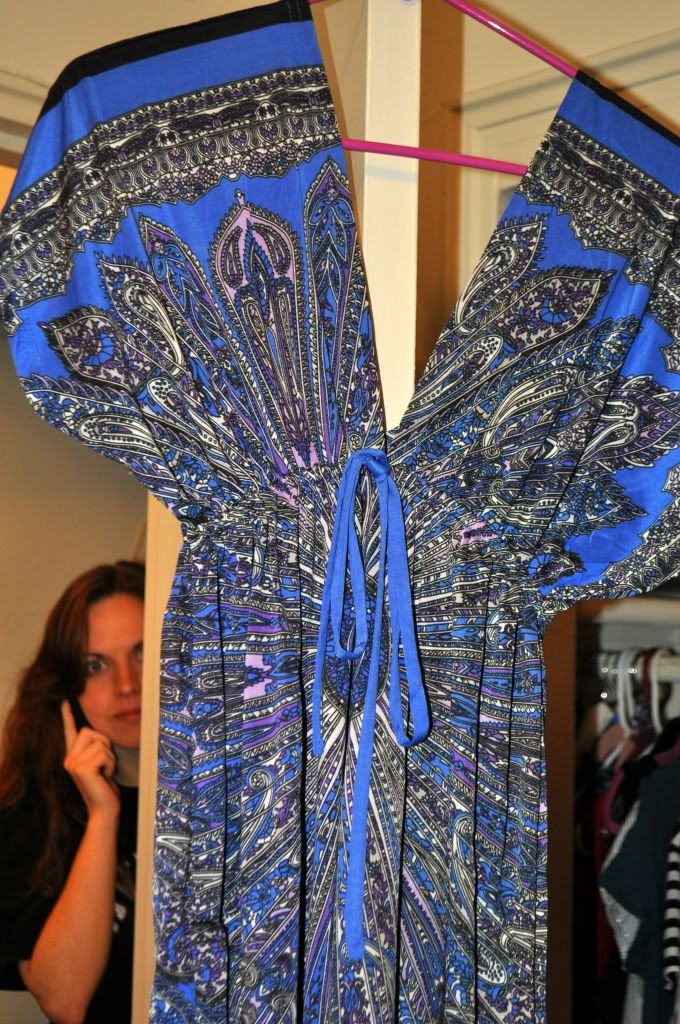 Annnnnd roommate's a creeper :) What a nice way to end the evening. See you tomorrow, lovelies!
Bisous!