Aloha chickies!! Oh boy even just saying that tropical word is dangerous because of how badly I want a vacation. I'm not unbearably stressed or anything and I totally love my job, but I am just craving a trip. Ideally it would be international (Greece please??) because my passport is burning a hole in my pocket (more like my desk), but I would definitely settle for a Caribbean cruise or a Hawaiian adventure! Who's with me?
Ok, so you might remember that awhile back I was very excited to have joined the awesome FBFF group. And then I posted once and fell off the wagon. Well it was definitely not for a lack of interest, and I am making a pledge to get back on track in April because the topics this month are awesome! If you want more info on FBFF or how to join in the fun head on over to our ring leader Katy's blog,
ModlyChic
, and she'll hook you up with all the dets. Plus, then you can see some other fabulous ladies take on various fashion/beauty/blog subjects. So now, sit back and relax and let's discuss "the rules of engagement."
*cue dimmed lights and roll credits*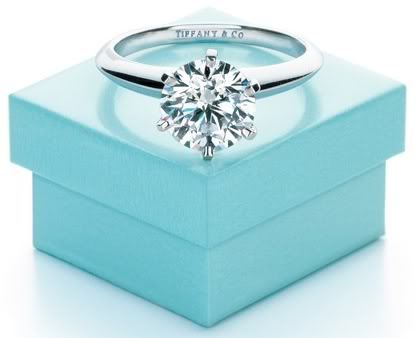 Oh you thought I meant that kind of engagement? Nope, sorry no diamond talk today. Try again later.
1.
Guest posts are a good way to gain new exposure. What do you think is the appropriate way to go about securing a guest spot?
I personally would only be comfortable offering to guest post if another blogger has either personally asked me, or has put out a general call for guest bloggers and I think that I have content that would jive well with the existing feel of their blog. Having said that, I wouldn't be offended if another blogger asked if they could guest post for me, even if I hadn't put a call out because I would take it as a compliment that they want my readers to hear their voice, too.I just don't feel comfortable soliciting myself to other bloggers.
2.
Leaving comments is essential to growing your blog. But how can you leave a comment without coming across as 'Follow Me. Follow Me!'?
I think this one is simple: just don't flat out ask a blogger to follow you. I think it is perfectly acceptable to let a blogger know that you are now following them, because it is a compliment that they have gained a follower in you thanks to their quality content. But no one likes to be bombarded by insincere "follow me" requests, so just try and avoid those. While I sincerely appreciate any non-spam comment left on my blog, the ones that stick out the most, and the ones that make me want to click to your blog, are the ones that show that a commenter has actually read my post. If you are leaving thoughtful and responsive comments on other blogs regularly and producing quality content yourself, the followers are going to come naturally and you won't have to force it. I personally always make sure to respond to at least one thing the blogger has written about and comment specifically on some aspect of the outfit that I love to let the blogger know that I appreciate the content they are generating and that I have taken the time to fully enjoy it, since we all know it takes a lot of effort to produce each post. I hope that each comment I leave brings a smile to a blogger's face (that means no negativity) and shows that I respect the effort they are putting in.
3.
We've all gotten a mass email at one time or another asking for blog exposure, a link exchange, etc… But the mass emails don't work. How do you make your email stand out from the crowd?
I don't send mass emails (for this very reason) unless I am responding to a FBFF email thread. If I am emailing a blogger I am going to send an individual email that I can thoughtfully construct to make it personal and meaningful to accomplish whatever purpose is intended with the email. My goal in all blog interactions is to establish positive connections and be genuine.
4.
In interacting with other bloggers where do you draw the line between seeking support and begging for exposure?
I think as long as you are being sincere in your interactions with other bloggers and you express an interest in their blog/growth, too, then you will be fine. Making friends and connections is one of the best aspects of blogging, for me, so that support is crucial. If you genuinely care about the other blogger than you aren't going to be thinking purely of your own interests or about blogging as a numbers game, and it will be reflected in the interaction. I always think the best thing you can do in any blogger-to-blogger interaction is to be real and genuine because others will pick up on that vibe, just as easily as they will pick up on a fake vibe.
5.
What's one rule of engagement error you made and how have you remedied that?
I have definitely been guilty of leaving quick "cute outfit!" comments when I am in a rush and now I realize that those aren't very well received. I have found that it is much better to go back and comment thoughtfully later if I am jammed for time rather than leaving a quippy comment that doesn't really add anything to the discussion.
Do you have any particular rules of engagement that you blog by? I'd love to hear them! And don't forget to check out
ModlyChic
for other insightful takes on blogger-to-blogger interaction!
Bisous!