Hey dolls and a Happy belated Easter! I hope you are all sitting upright in your chairs right now and aren't slumped over in a candy-coma! But if you are, I encourage you to keep reading this post because I guarantee that the cuteness it contains will wake you right up! Don't worry, I'm not so conceited to think that pictures of moi would have that effect, but I feel fairly confident that the little guy I am about to show you will.

I interrupt our regularly scheduled programming of sequins, stripes and polka dots to bring you the cutest look in fur you ever will see. And yes, this is a bit of photo overload, but it is so worth it- I promise!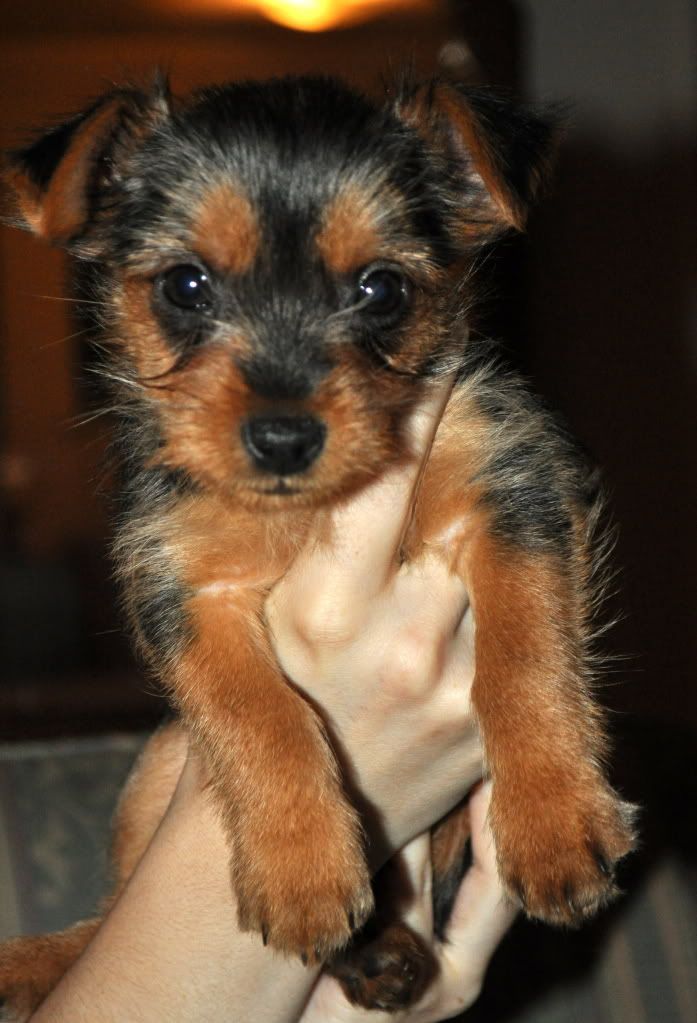 Introducing the love of my life- Eli! I am a finally a puppy owner, ladies! I have always, always wanted a puppy and now that I am finally living on my own, I was able to indulge that want and come home with this little guy! Roommate and I have both been talking about puppies, a lot lately and we had sort of decided that we were going to wait until 2012 to get one. But when we came across an ad in The Washington Post this weekend for silky terrier puppies in the area, we were in our car before we even knew what we were doing. I kept saying in my head that I was just going to look. Now, those of you know me personally will know that I am physically incapable of just "going to look" when it comes to animals. Show me the most covetable purse on this planet, and I'll be able to resist if I'm not looking to buy a purse right then, but show me this irresistible little face and I am putty. I melt, I swoon, I coo and inevitably I leave with a new friend. Which is exactly what happened this weekend. As soon as we walked in the room with the puppies and saw Eli and his brothers (wish I could have kept them all!) roommate goes "Please get one!" So I did! Now we are a happy little family of 5!
My two lb. baby boy!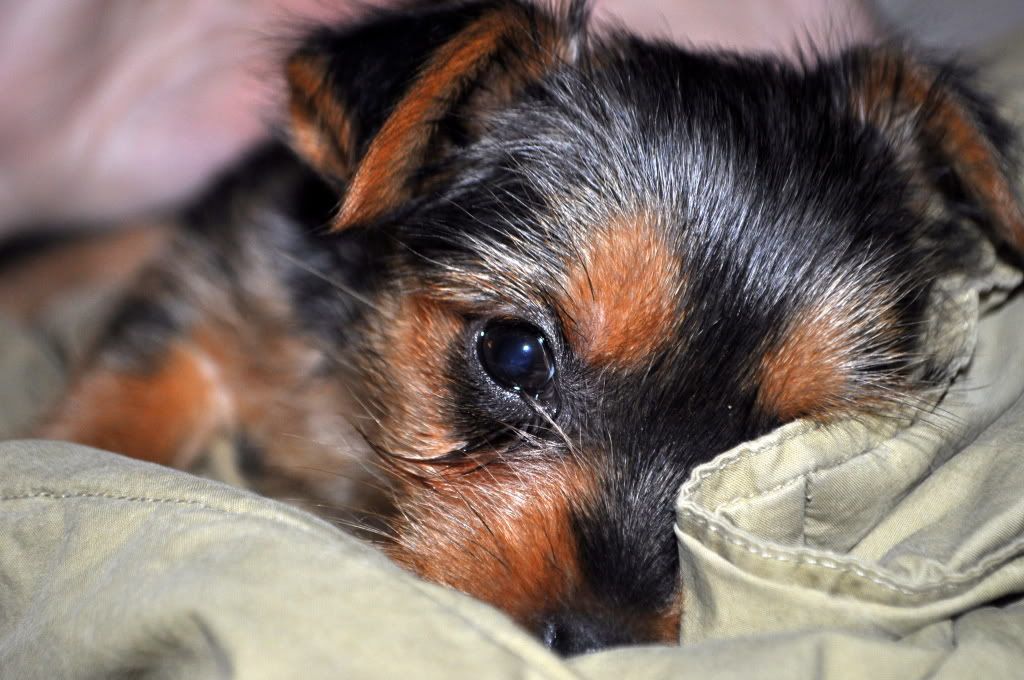 He is a very sleepy little guy. So my dog.
But when he is ready to play, he is ready!
Cuddle bug.
Pup in a cup.
He is sooo teenie tiny, I worry I am going to squish him in my sleep!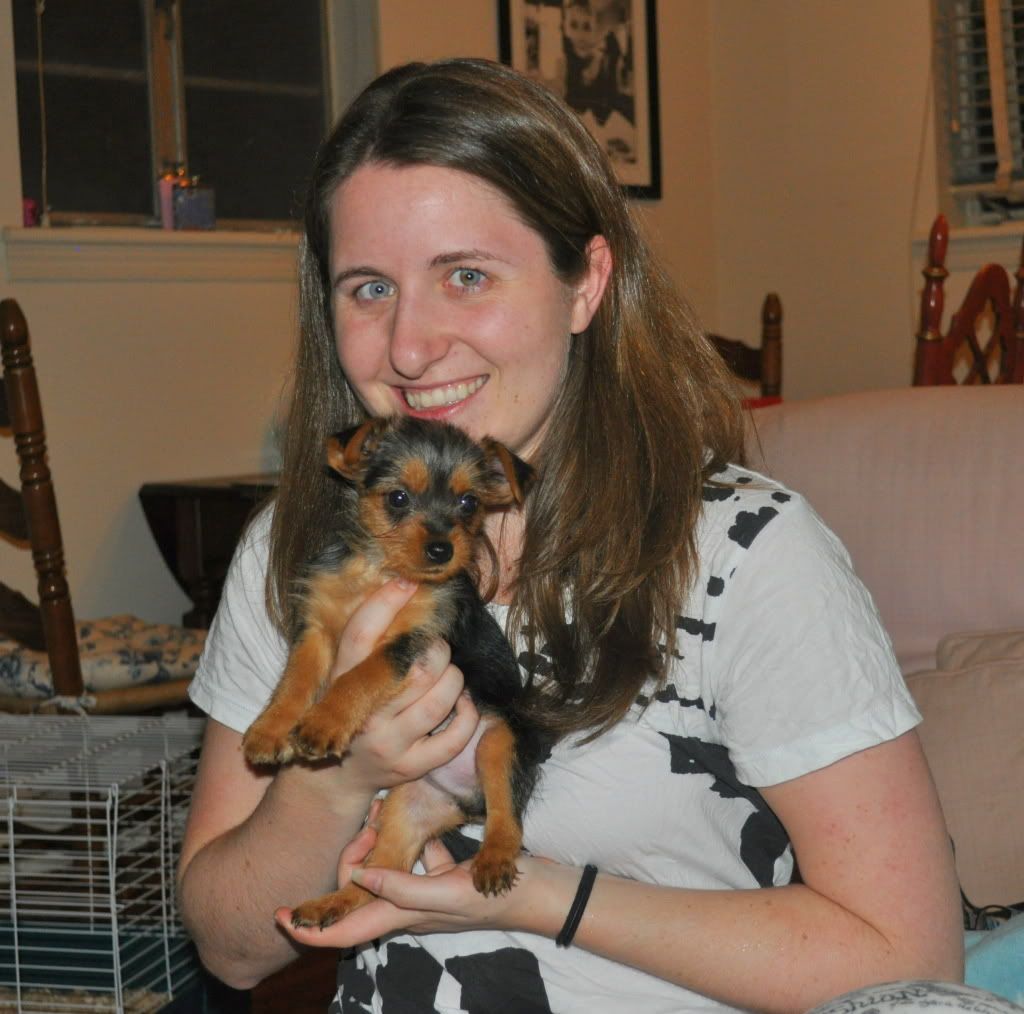 So loved and spoiled by mama already!
I can pretty much guarantee that you will be seeing pics of fur baby quite often, so I do hope you will love him as much as I do!!
Bisous!