Bonsoir bellas and happy Thursday! How were those weekends? (Yea, I've been working on this post for so long that I still intend to ask about your weekends even though we are almost at the next one!) Marvelous, I hope. Mine was essentially Fall perfection wrapped in ribbon with a bow and cherry on top. Ya folks, it was that good. If you were watching a romantic comedy set in Autumn, you could basically have been watching my weekend. But replace the handsome dude with some seriously rocking girlfriends and voila. There was celebratory margaritas, brunching, mimosas, drives into the country, apple picking, laughing at our apple-failures, wine tasting, views of vineyards, more wine-induced giggling, hay rides, pumpkin picking, lots and lots of apple cider and a haunted corn maize. Does it get any better than that?
I vote no.
As I am writing this and reflecting not only on last weekend which I considered perfection (minus the horrifying Nationals loss) but also on all of my recent "perfect" weekends and adventures, I realize that they have one very important thread in common:
my roommate.
Folks, if you're not into sentimental girlyness, tune out now, because oh its coming. My wonderful roommate married the man of her dreams this summer, and they have unfortunately had to live apart for many months due to his military training. In December they will finally get to move in together. Though I am incredibly happy for my friends, I am selfishly very sad to be losing the best roommate I could have ever asked for; she's the most amazing running buddy, the best cook, the most fun person to stay up late watching movies with, the girl who makes me laugh like a hyena, my "person", the roommate who does unexpected sweet things like make my coffee in the morning or leaving me a piece of turkey bacon cooked exactly the way I like it (and I am so picky on turkey bacon), the one who "gets me" better than anyone, and the girl who somewhere along the way seamlessly became family. If you're a How I Met Your Mother fan,
she's the Marshall to my Ted,
though I can't say we've ever dueled with swords over our apartment before. Possibly because its a crap hole and neither of us wants it. Anyways, back to singing her praises.Sam, if you see this I thank you from the bottom of my heart for the last 4 years. Our memories in Paris (so, tell me about your life) and after will forever be some of my favorites of my entire life. And though I know it will be different not seeing each other every day and laughing over our crazy antics I don't doubt for one second that we will be any less important to each other. Whether you're next door or across the country,
you'll be my family forever
and we'll always make time for family :) I can't wait to come visit you in good ole
Texas
and hopefully find the perfect pair of cowboy boots!!
Wondering aimlessly around this place snapping pics while roommate and friend found the perfect apples for our soon-to-be apple pie= fall perfection.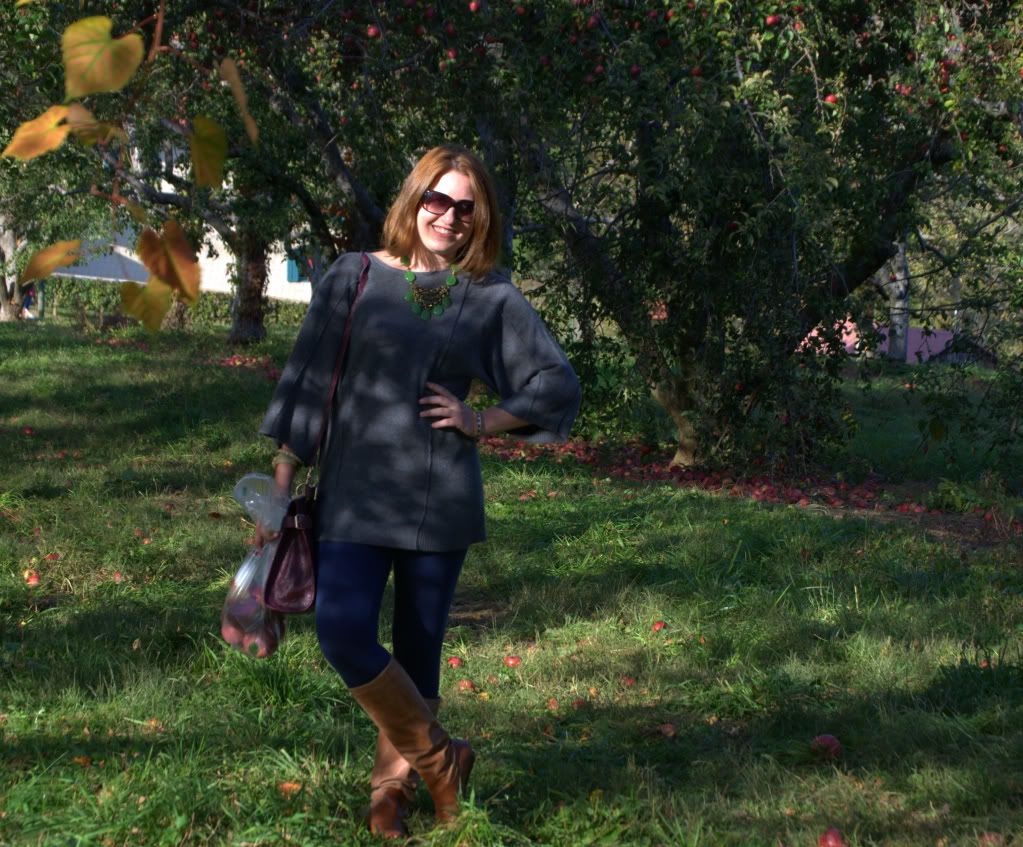 Sweater: Macy's, Leggings: American Eagle, Boots: Steve Madden, Purse: Forever 21, Necklace/Bracelets: Lia Sophia, Watch: Michael Kors, Sunnies: Marc by Marc Jacobs, Jacket (later pics): Century 21 NYC
I discovered that an orchard is a photographer's dream and nightmare bundled into one. The scenery is stunning and the fall colors magnificent, but the shadowy lighting can be such a pain. Good time to practice, though!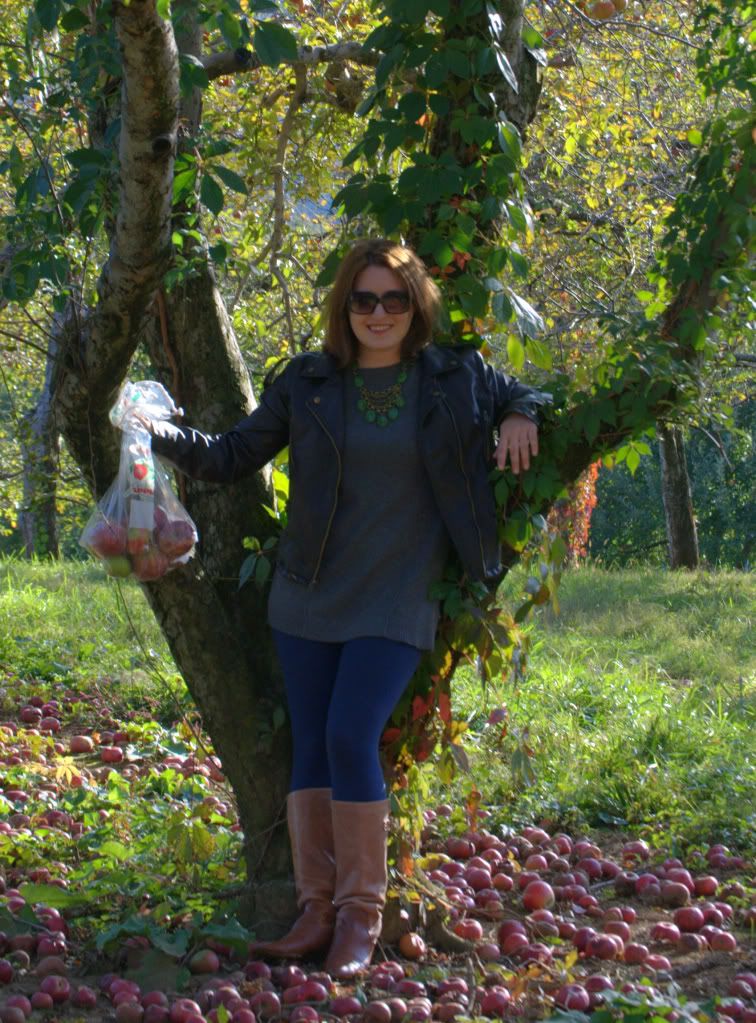 I had been wanting to wear this get up ever since the weather dropped, but can not bring myself to wear leggings to work, so I waited for the perfect weekend activities and when brunching with the girls, apple picking and wine tasting in the country appeared on my calendar, I knew I had found the perfect weekend trifecta to throw this on.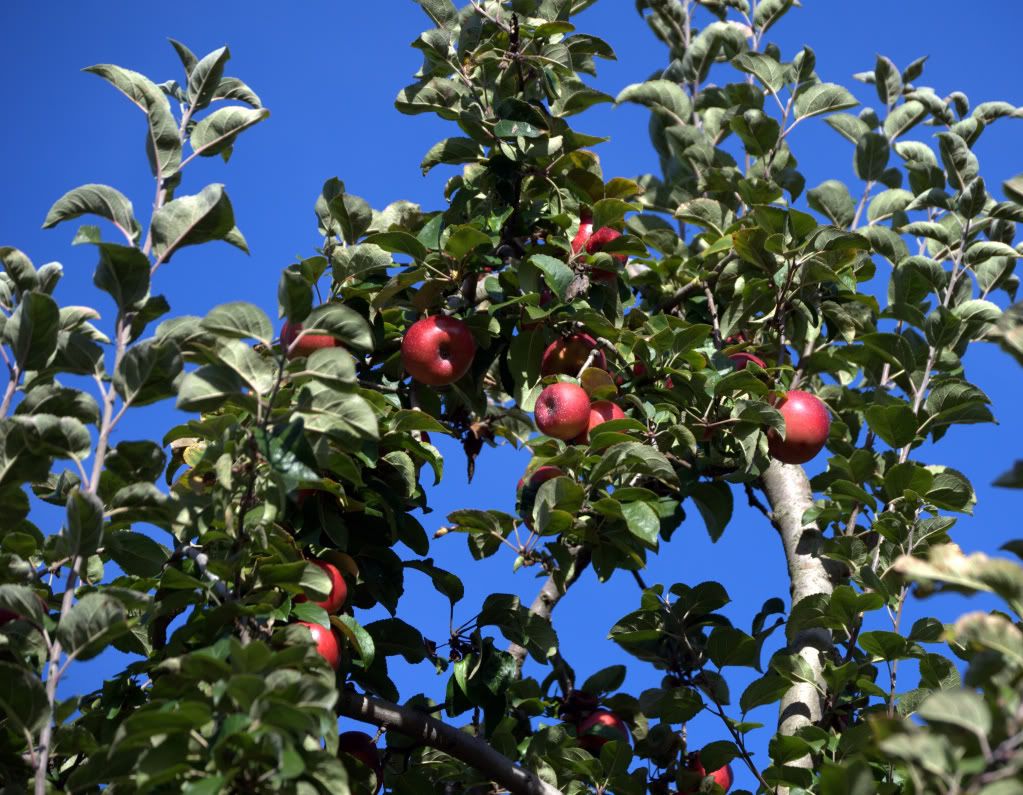 The only challenge to apple picking was that we went at the end of the season and the only apples left were at the very tops of the trees. Did I mention we didn't have one of those apple grabber stick things? And yes, that is the professional name for the device in case you were wondering. You're so welcome.
I am a little obsessed with (yet another) this Lia Sophia necklace. It is the perfect piece to add a pop to basic pieces like this cashmere sweater. Plus, I'm obsessing over all things green this Fall.
Every time I turned around I felt my breath catch as I was stunned by the views. I love that I can get this incredible view just an hour away from my beloved DC.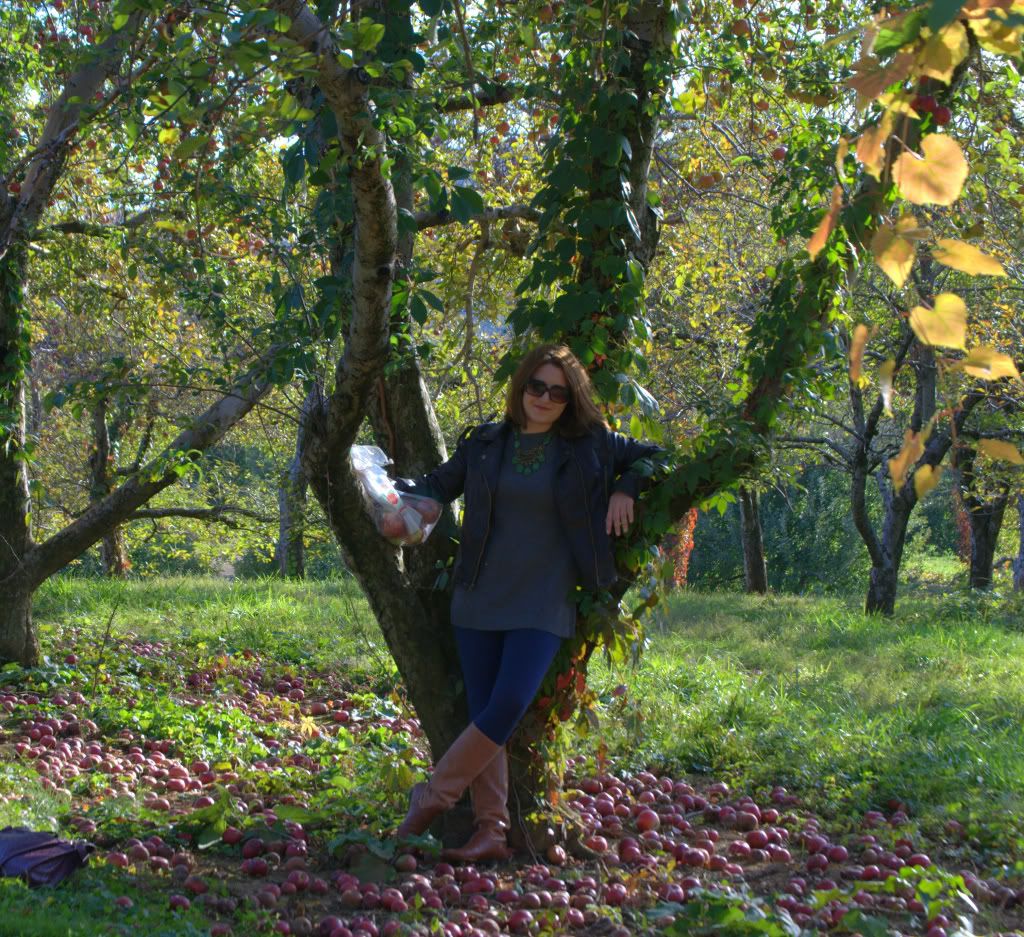 See how many apples had fallen. It was such a shame to see so many apples go to waste.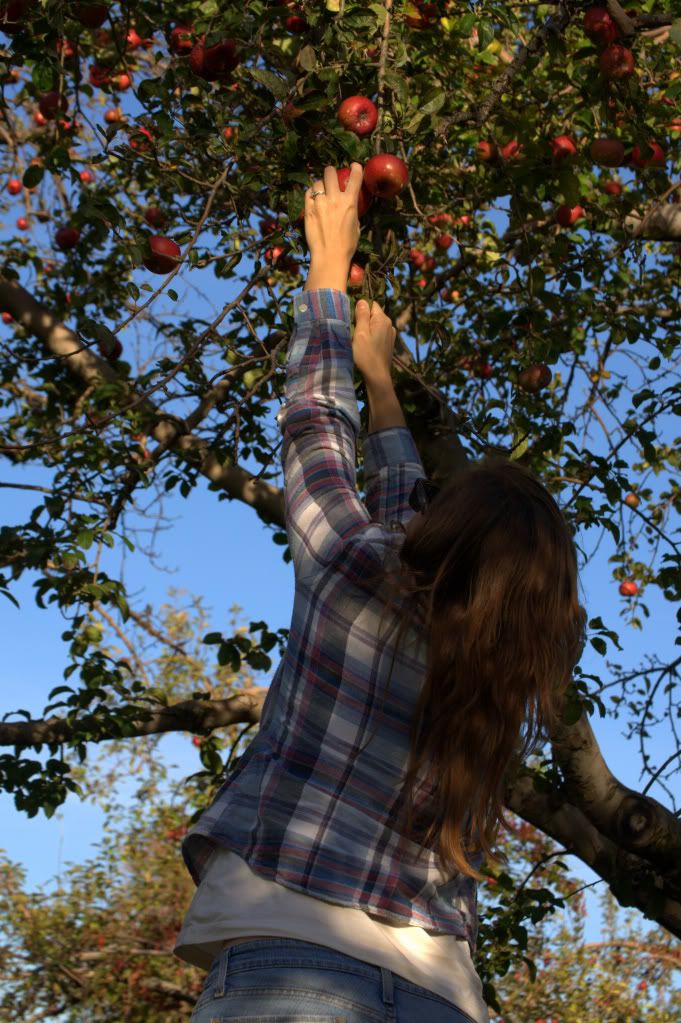 Remember how I said we didn't have an apple picker? Roommate solved that by climbing and hanging from trees. That definitely isn't against the rules... But girl knows that when life hands you hard to reach apples, you do whatever you gots to do to make an apple pie!!
What can I say? It was the perfect day.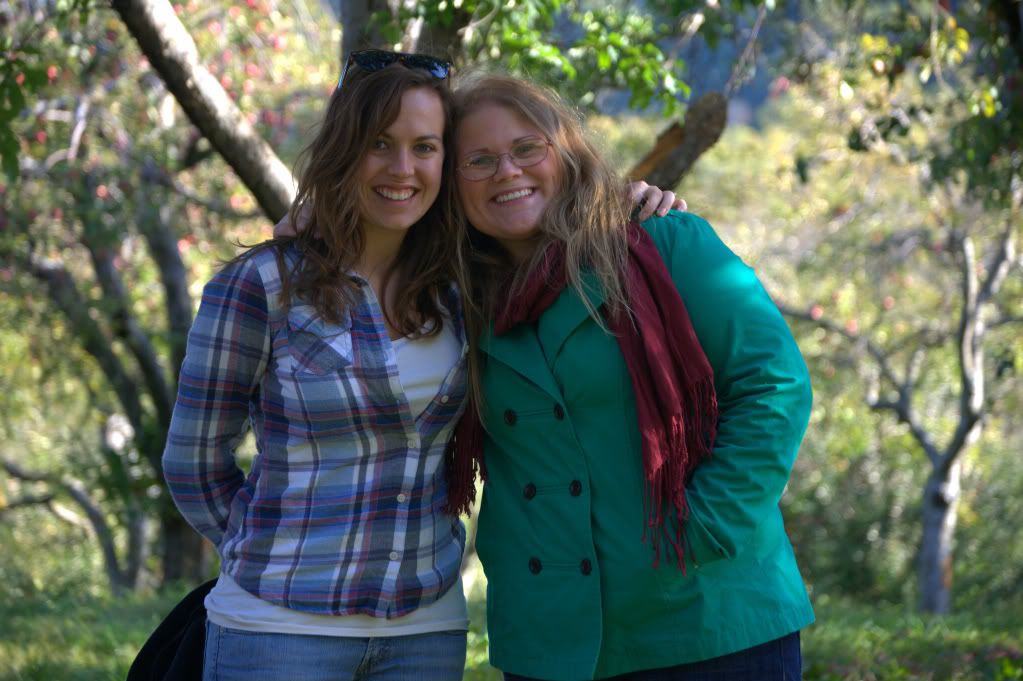 Darling roommate and a friend that was visiting us!
So I raise my proverbial glass to the best gosh darn roommate a girl could ask for. You have no idea how much you'll be missed now that you have to go live with a boy. Here's to the nights that I may not always remember (we know I am secretly losing my mind) with the
sister
I could never forget. Love you Sam!

Bisous!