Hiya pals! I hope you all had a beautiful weekend. I, on the other hand, did everything I could just to avoid melting. Aka I basically just wasted time. Marathon of The Office, lots of puppy cuddling, not moving from the couch. In case you are also in need of some genius heatwave-beating ideas, I would give a resounding recommendation to all of the aforementioned suggestions. I only really moved all weekend to head home for what was supposed to be a family dinner and turned into a 48 hour stay. Sometimes you just don't want to leave home. Although, I have to say that it is so weird going home now, sleeping in the guest room and not staying in the bedroom that I lived in for 20 years. But, we all have to grow up eventually right? C'est la vie.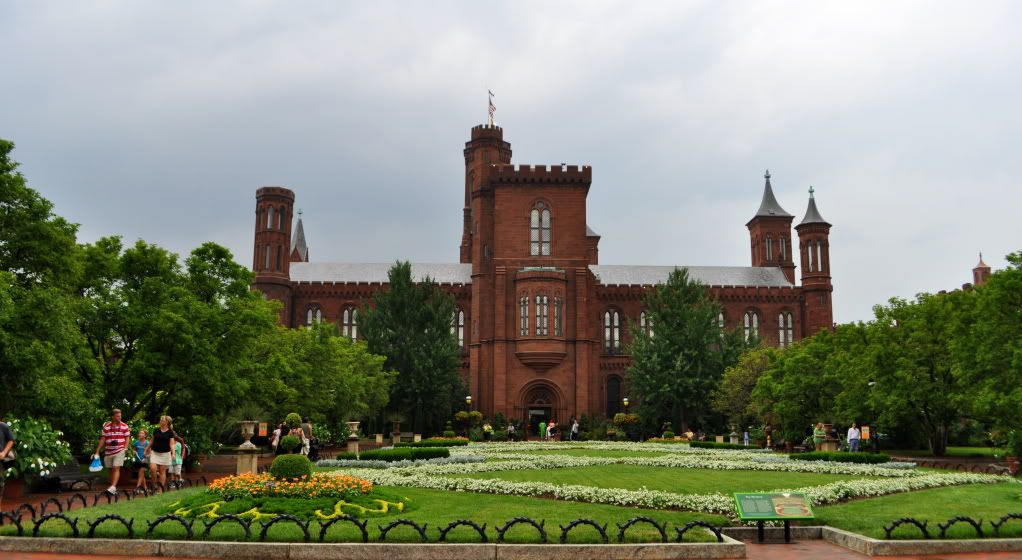 One of my favorite buildings in DC: Smithsonian Museum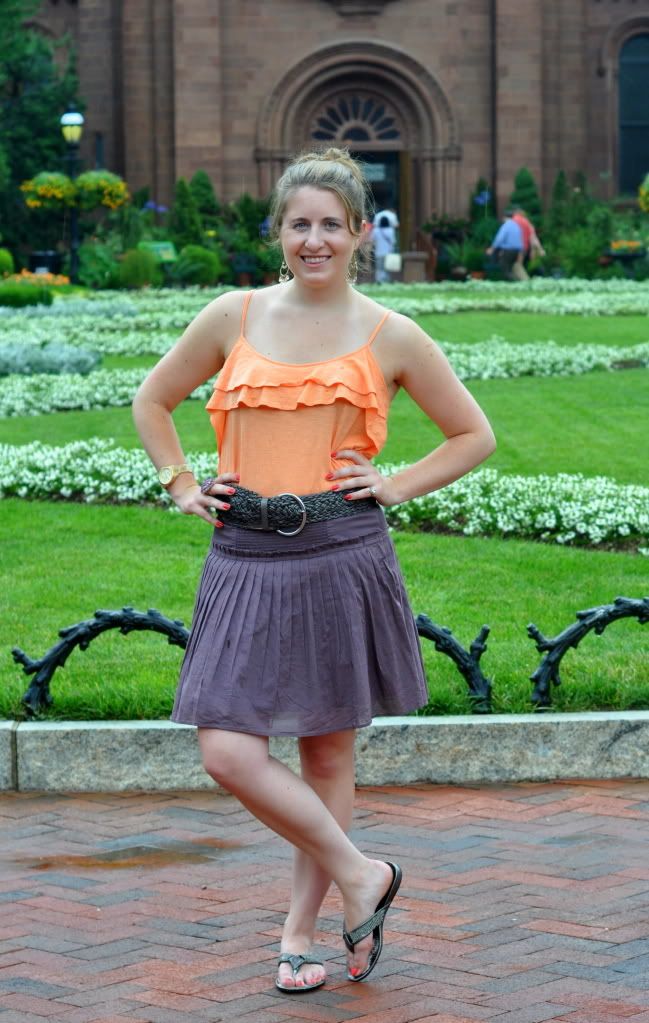 Tank: Madewell, Skirt: Banana Republic, Sandals: Nine West via DSW, Belt: LOFT, Earrings: Forever 21, Watch: Michael Kors, Ring:Charlotte Russe, Ring: Gifted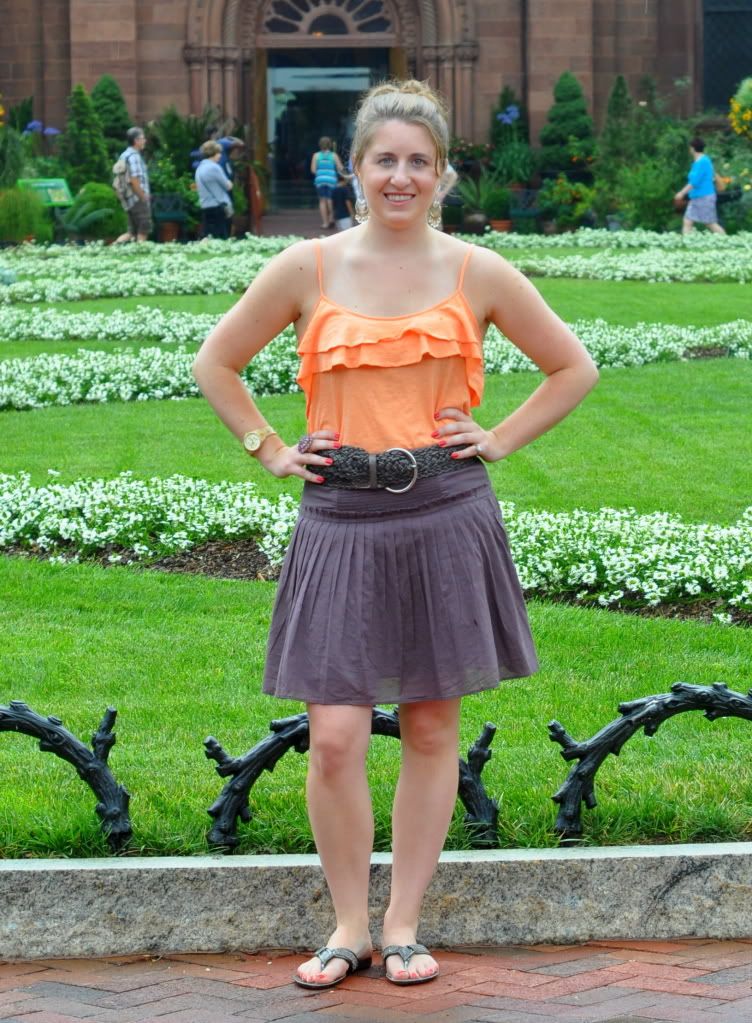 Orange has never been a favorite color of mine. And never in a million, million years did I think I would not only wear an orange tanktop, but that I would pair it with a purple skirt. But after trying on just about everything in my closet and throwing it on the floor in frustration, I tried this on just for giggles and ended up very happy. Go figure.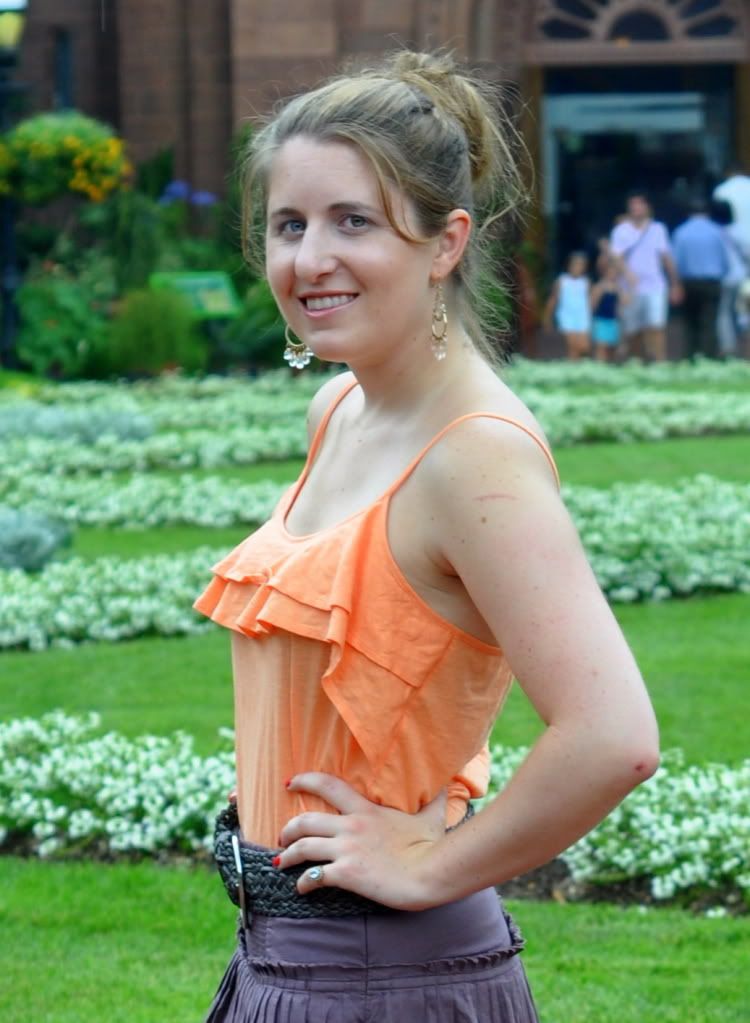 How can you recreate this unique, original hairdo with hair going every which way you ask? Oh it really is quite simple. One: Attempt to put your hair in a high bun, semi-fail but leave it alone out of a lack of caring. Two: Venture outside for a day of museum exploring and find out that it will immediately start raining. Three: Get caught in the rain, leaving your hair in a frizzy-ed state.
Done.
These plain jane flip flops have gotten more action this summer than they (or I) ever expected, due to a mysterious disappearance of all summer footwear during my move. It is either these, or turquoise sandals when the day calls for flats. And I wasn't sure this outfit could handle anymore color.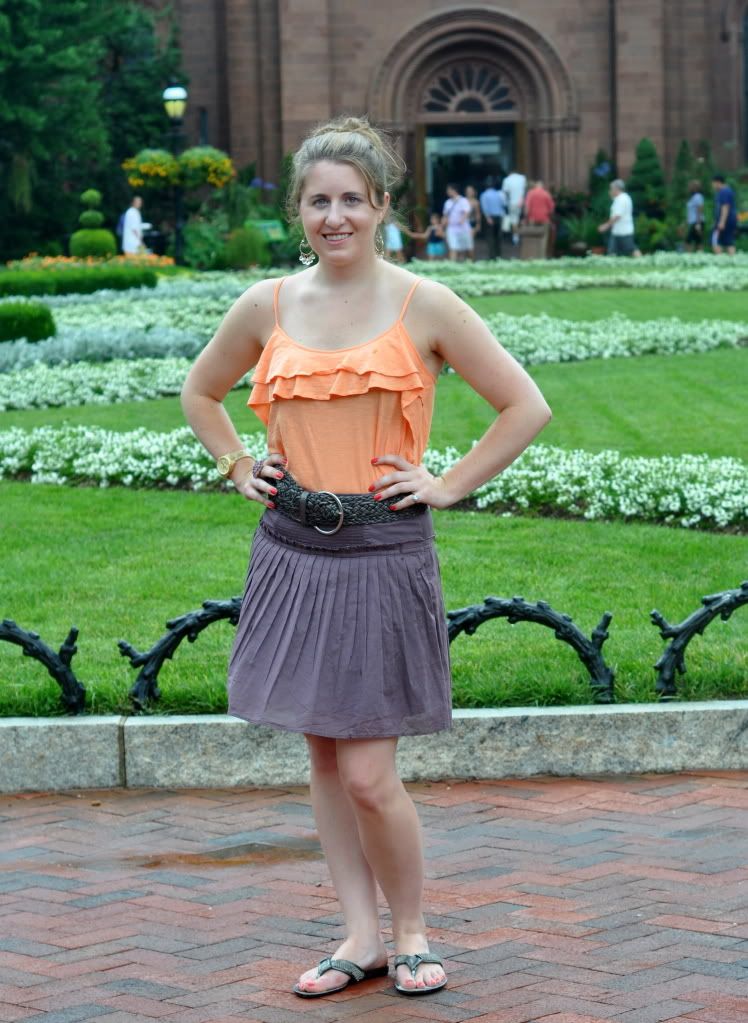 Those earrings also have not left my lobes for the majority of the summer except during showers, runs or sleepy time.
So roommate and I joined a kickball league just to give us a fun summer activity each week, and an easy way to meet others in DC. It starts tomorrow and we play on the national mall. Neither of us seems concerned that we haven't played the game since about elementary school. Should be entertaining to say the least. I'll report back tomorrow. :)
Bisous!