Aloha girlfriends! I hope you all had terrific Labor Day weekends! Any fun travels or chic soirees? I jetted away to the Florida Keys with my bestie, roommate and roommate's hubby. I apologize in advance for the ridiculously goofy photos that are to come in future posts! It was my first vacation in two years and the first time this group has all traveled together. Suffice it to say, photo documentation of every aspect of the trip occurred. Sorry, not sorry!
Alas, there is no rest for the weary (I know, you're feeling really sorry for my traveling self aren't you) over in this part of bloggyland, as I head out tomorrow night to NYC for FASHION WEEK! Woo! Well, for me it is more like fashion day and a half as I am only in town Friday and part of Saturday, but it is still my first time attending as an accredited member of the press and I am super syked. I don't have a concrete show schedule yet, but you can definitely expect photos and recap posts next week. Plus, I'll be meeting up with some of my dearest blog friends like
Hannah
,
Alex
and
Nnenna
so you know there will be photo shoots! And you can follow along with the fun on
Twitter
or
Instagram
!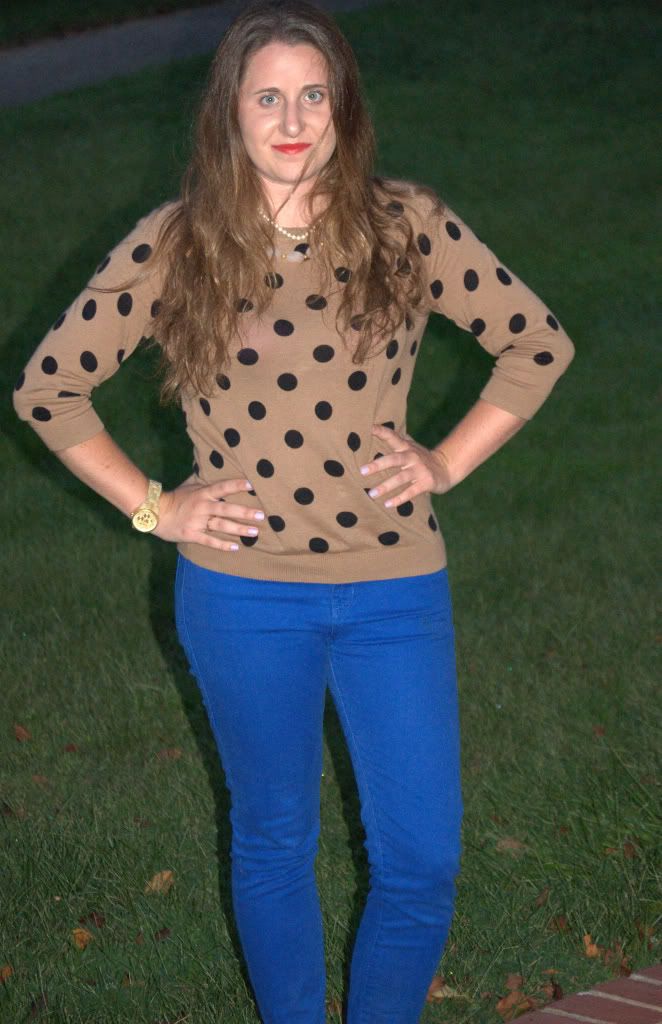 Top: Old Navy, Pants: Rock & Republic via Kohl's, Shoes(unseen): Steve Madden via DSW, Necklace: Onyx Feather, Watch: Michael Kors, Mani: Essie Lilacism, Lipstick: NARS Heat Wave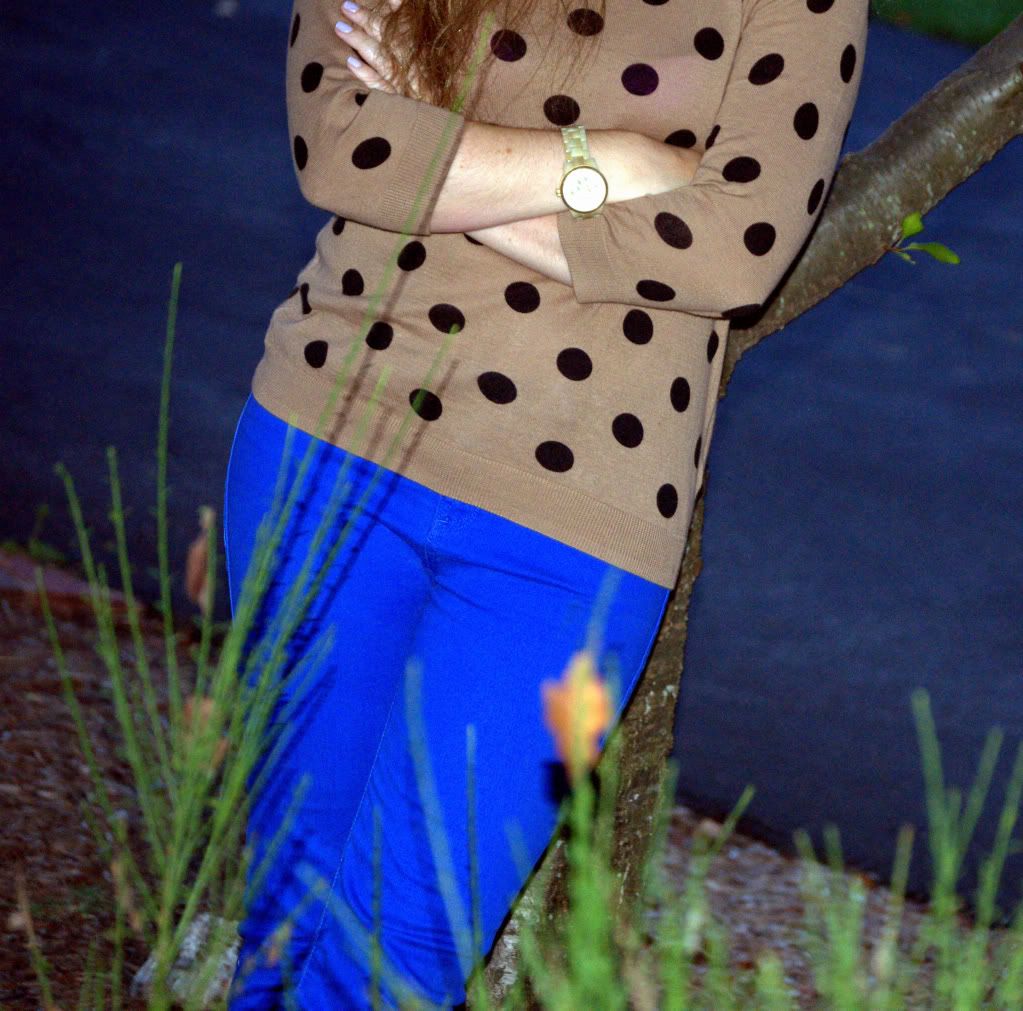 To me, fall officially starts after Labor Day, so yesterday was the first official day of Fall in my mind. Thus, I more than willingly threw on my new Old Navy polka dot sweater and my favorite cobalt blue jeans and voila! I had my first fall transition outfit. The sweater is nice and light so it can be worn on these in-between days of September when it is still warm, but not unbearably hot. Plus, my office is always freezing, so sweaters work for me!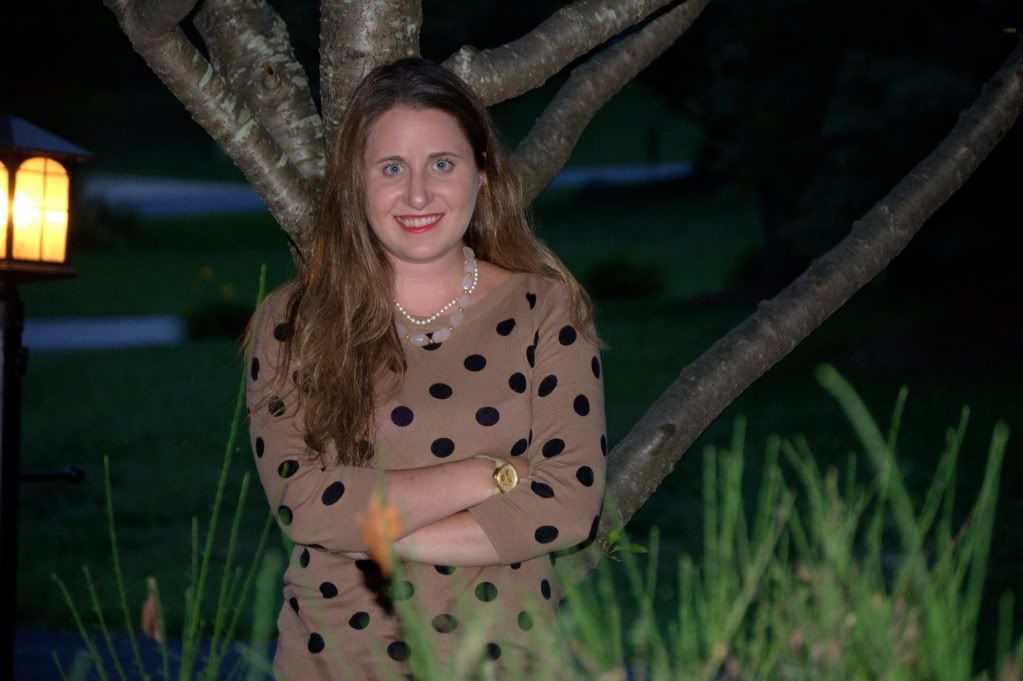 Take a long hard look at that hair because it is (hopefully) the last time you will see it looking like this for awhile! I have a hair appt. tonight for a cut and color and if I am brave enough and follow through on my plans, it will look very different!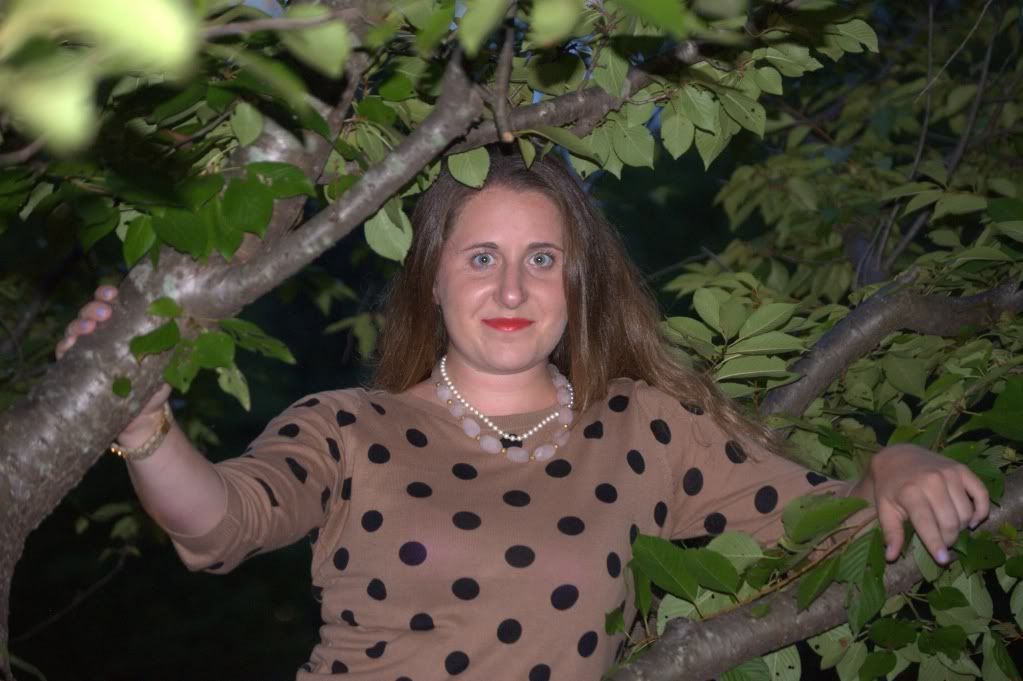 Hey, that's me! In a tree! I had to run out to my mom's house last night to pick up my boo boo bear (puppy) and mom was nice enough to take photos for me! She was so cute, she said I want to be artsy- go get in the tree! I laughed, but I obeyed because she's my mother after all!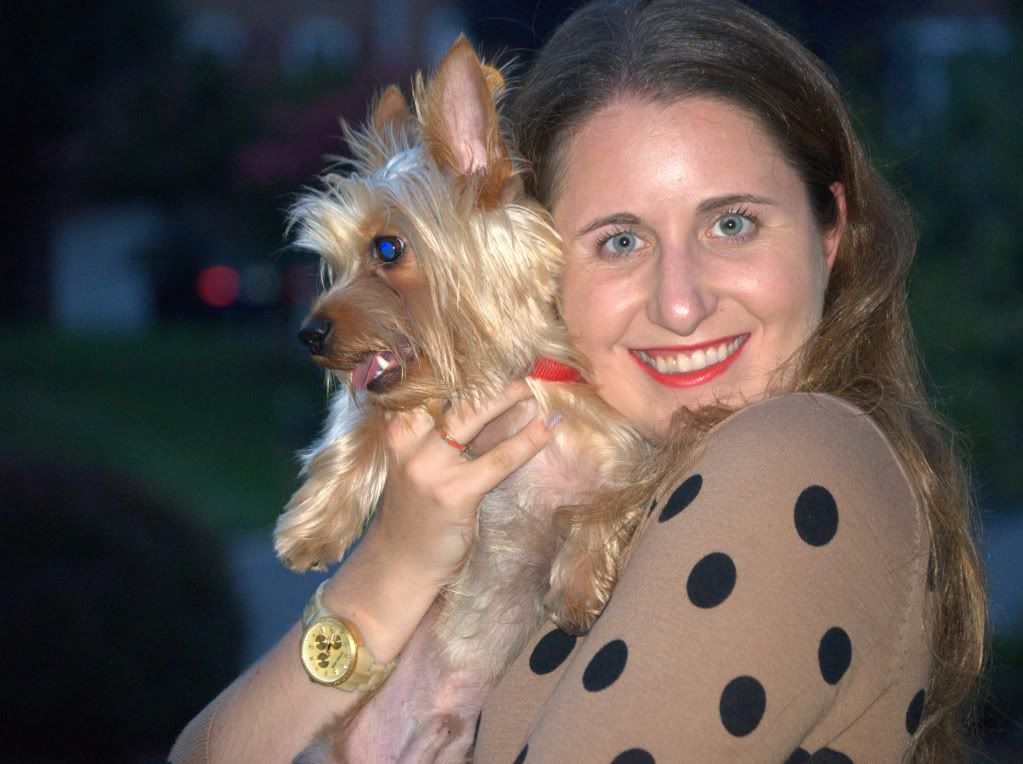 I missed this little ball of fur so much!
Bisous!