Good morning darlings! I hope you're feeling refreshed on this crisp Monday morning. I am not even remotely close to a fan of Mondays, but this weather makes me so giddy that I can almost forgive Monday for its horribleness. A cool breeze and the smell of fall in the air gets me feeling very generous and I start thinking how it isn't really Monday's fault that it has to follow behind the glorious Sunday and the all-star Saturday. I almost start to feel a bit sorry for poor Monday.
Almost.
Anyone have fun stories from the weekend? Keep em appropriate now, yall. If anyone went streaking this weekend I don't want to hear it. In fact, no one wants to hear it. I may have been on a college campus, living with messy college boys and attending frat-tastic parties (actually, they were athlete-tastic- much more my taste), but there was no streaking. Beer pong and the infamous chanting of "Keg stand, keg stand" (yours truly did
not
partake in the keg-standing) yes, but streaking no. How in the world did I even start talking about streaking? My brain is truly a mystery folks. I think the point of this whole story was I spent the weekend with my baby brother, who is clearly not a baby. I still cannot believe he is a college senior. I know this is a cliche older sibling thing to say, but it seems like he was just moving into his dorm yesterday. And now he is just 1.5 semesters away from being a college
graduate.
Sappy alert: I couldn't be more proud of the man he has become (actually, the man he has always been) and I am honored to call him my brother, my hero, my best friend. This year is going to mean big things for him, and I can't wait to watch his lifelong dream come true. Brother, you've worked your entire life to play professional baseball, and things are finally happening for you. No one deserves this to work more than you, and I can't wait to see it happen. Thanks for the awesome weekend, as usual and I'm so proud of you!
In other very important news, I wore some clothes last week, and I thought they were kinda cute.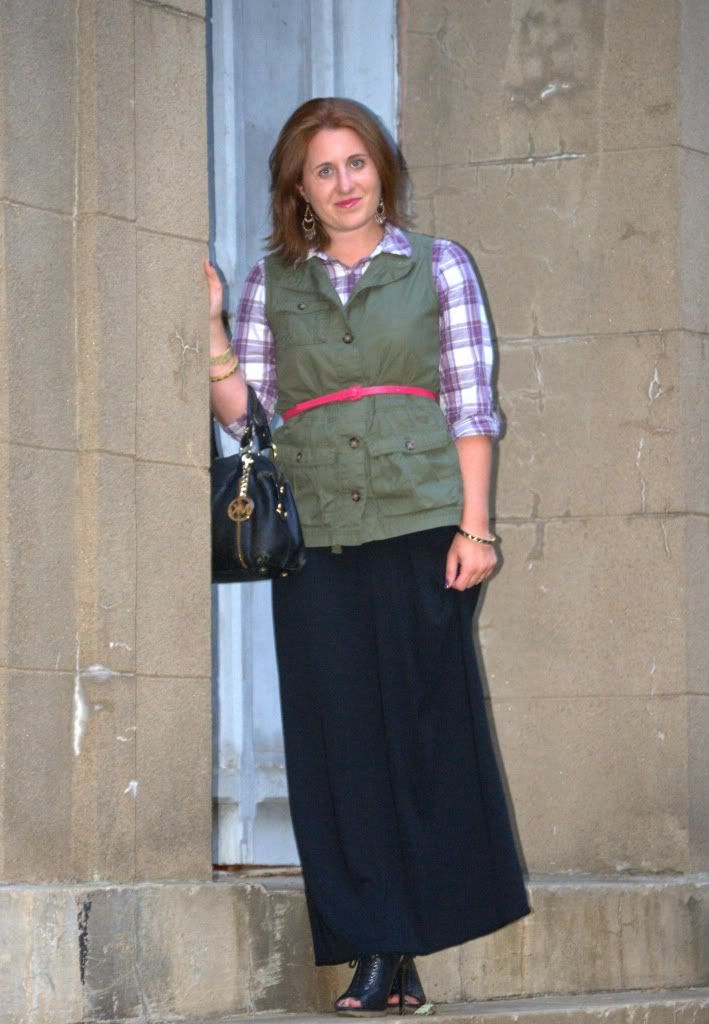 Dress: Old Navy, Top: Kohl's, Vest:Old Navy, Belt: Kohl's, Shoes: BCBG, Purse: Michael Kors, Watch: Michael Kors, Bracelets/Rings: Lia Sophia, Earrings: Forever 21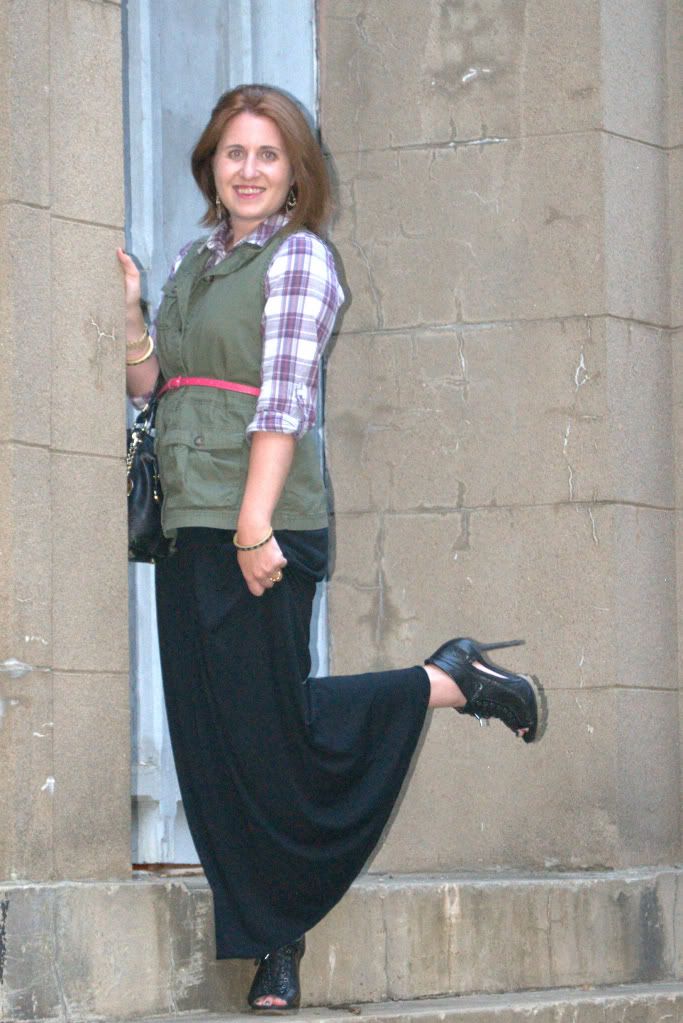 This morning was the first day that truly felt like fall at a brisk 67 degrees, so layers finally felt appropriate. This button down paired with the maxi dress was a go-to for me last year, so I decided to update the look with my new favorite vest.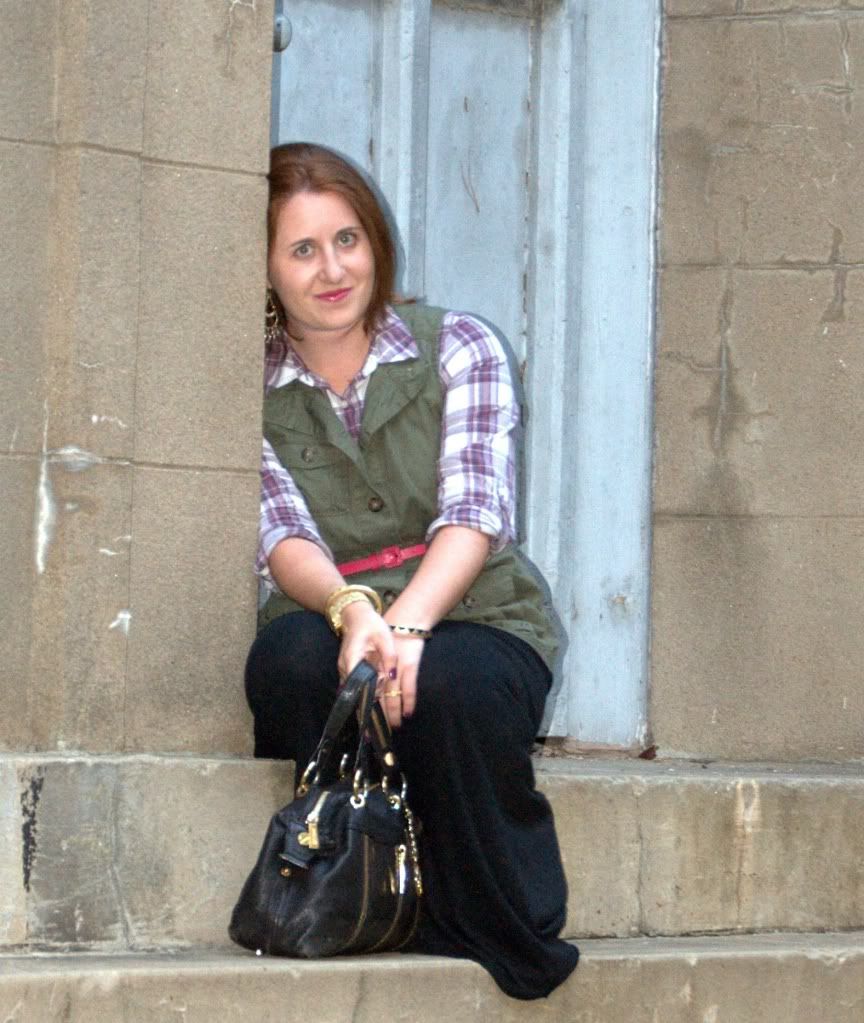 The vest is quickly becoming the little vest that can as I wear it with everything! It is the easiest layering piece, and adds a fun new dimension to outfits. Although, I admit, sometimes it feels a little like a fishing vest. I ignore those thoughts though because I am deeply in love with little vest.
I very rarely am carrying a bag in any of my posts, but this little number was my first ever designer item I bought myself, and it has been a faithful little pal. After two years it is still in great condition, and it goes with everything.
Bisous!