Ciao bellas and happy Thursday! Can I just take a really selfish moment and say how much I am loving my new hair?? Yes? Ok, sweet. I am loving my new hair! I was terrified to go short again (did it once in college and hated my hair and all pics of myself for months) but this cut is so.much.better! My wonderful stylist (Nuri Yurt at Toka Saloon- locals, go see him!) gave me the exact cut I was looking for -stylish but easy to maintain. The shape is flattering and I hardly have to do anything in the morning. I just dry, and it dries in 5 min versus 30, and go! It is awesome. Ok, enough rambling about my hair. Back to what truly matters: my clothes, obviously.
I'm taking a quick break from fashion week shiznit (specific show reviews to come!) to bring you a quick outfit post. I was invited on Monday to come shop the brand new Nordstrom Rack in Tysons Corner (which opened today!) and enjoy a few nibbles and sips while doing so. And let me tell you friends, shopping with a glass of champagne in hand is the way to shop. I didn't think shopping could get any better, but it can c/o the bubbly. Roommate and I had such a fun time sampling all the finger food and delicious drinks while wandering through the racks of incredibly-priced garments. I was particularly impressed with their selection of leather (including jackets and skirts), oxblood items (an oxblood leather pencil skirt was screaming my name but unfortunately I didn't answer), work clothes and denim. The designer shoe section was packed with goodies, too. I was so tempted by a hot pink pair of Kate Spade peep-toes but I resisted. I was hoping to have seen more peplum items, but I only saw a few in the junior section and I wasn't liking the fabrics on either. They were cotton, and I'm hoping for a thicker fabric. Hopefully I'll find a peplum soon that I can add to my wardrobe. I did manage to pick up a pair of dark green printed jeans (um hello two trends in one) and possibly the most comfortable boat-neck tee ever made! Roommate also scored a bunch of work clothes including a classy white and black cardigan that I will definitely be borrowing! Thanks to the Tysons Corner 'Rack for having us out, and also to the very, very sweet/helpful sales staff you have on hand! I will definitely be returning.
Dress: Urban Outfitters, Vest: Old Navy, Belt: Old, Shoes: Rebecca Minkoff via Bluefly, Bracelet/Necklace/Ring: Lia Sophia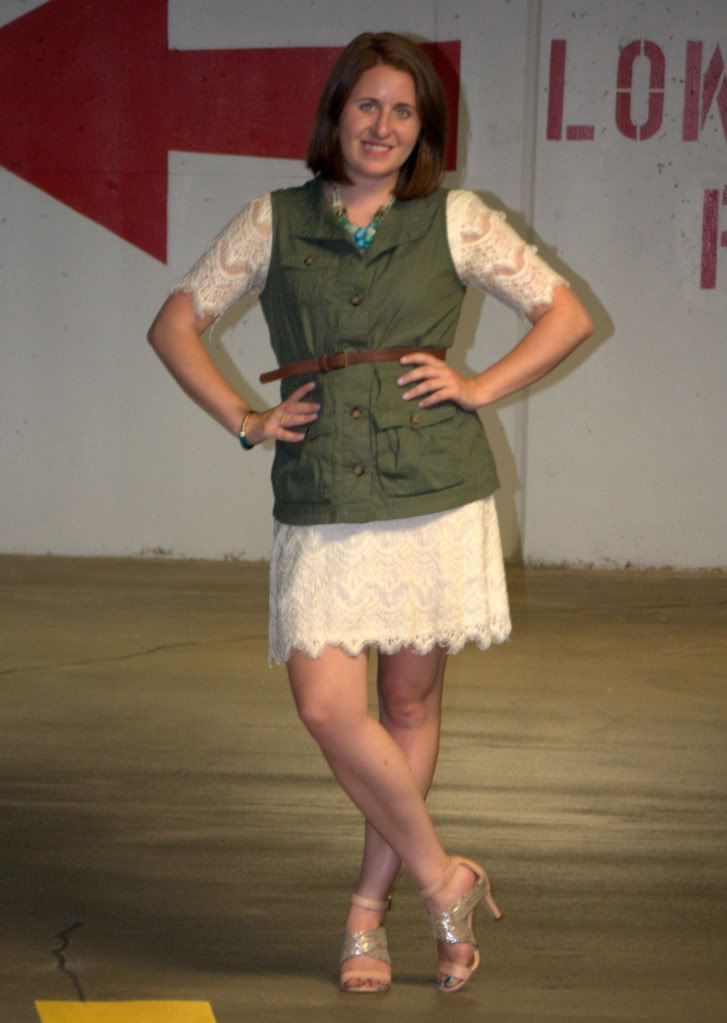 I totally felt like Kendi circa 2011 in these parking garage photos and I loved it! I mean who wouldn't want to feel like Kendi? And I even think the outfit might be something she would wear :)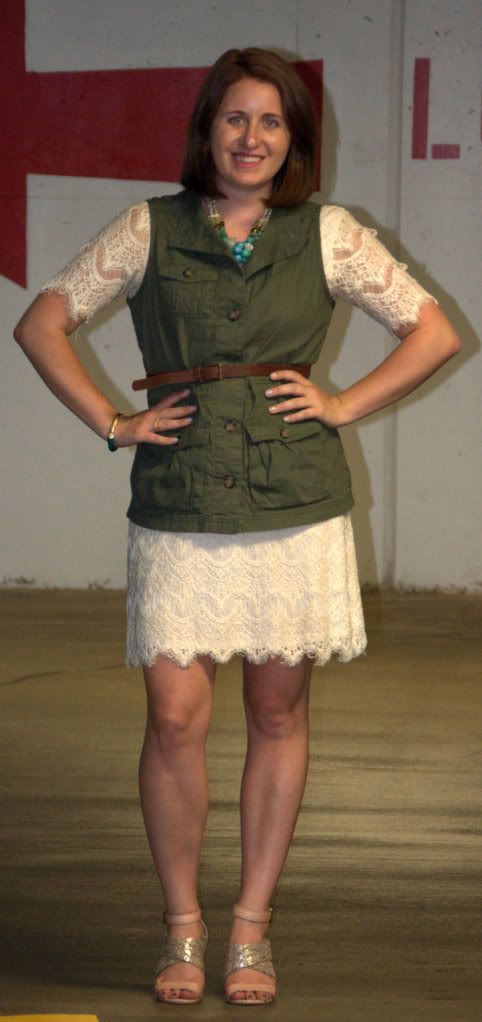 I've kind of been living in this vest ever since it arrived. Do I feel guilty? Not at all. When a vest works, you let it do its thing. Can I get an amen?
Roommate and I had lots of fun browsing (ok, shopping) the awesome selection at the brand new Nordstrom Rack in Tysons Corner on Monday. It opens today so if you're a local head on over and check it out! Roommate and I both walked out with bags of great steals!
I cannot wait to pattern mix with this printed jeans and stripe tee very soon!


If you want to follow along with my event coverage in real time, or see snaps from my daily life (aka photos of my puppy usually) don't forget to follow me on
twitter
and
instagram
! I will have recaps from the Walter Baker, Rebecca Minkoff and Nicole Miller shows up on Sunday. Have a great weekend, dolls!
Bisous!