Evening ladies! May I take your coats? Sorry, I felt like a butler there for a hot sec, but little ole me is back now. And you probably want to keep your coats because it finally feels like FALL!! Again sorry, but I get a wee bit excited over anything fall related, and when I stepped outside my door this morning and was greeted with chilly weather, my heart skipped a beat. I had been wishing for this day all summer long and it was finally here. Now fall, don't go breaking my achy breaky heart and disappear mysteriously on me. I need you to commit dude!
Well, after a long and exhilarating day 1 of NYFW, I was back to Lincoln Center to do it all over again. Even though I only had one day under my belt, I definitely felt more confident making my way up those steps, flashing my press badge like a pro (Ya, I was here yesterday. You might remember me.) and heading straight for the standing room lines. Ah, the dream. To wait in a long line of other clamoring fashionistas who will stop at nothing to get in their favorite shows. I kid, because actually I met some really wonderful people in those lines and I'm not sure I would have even made it in to Nicole Miller (my fav show of the weekend) had it not been for a nice lady whose spot in line I saved and who then gave me her extra ticket! I loved using the line time to just people watch, instagram my fav ensembles and really take in the whole environment around me. And those lines brought me to Jill Stuart, Son Jung Wan and Rafael Cennamo.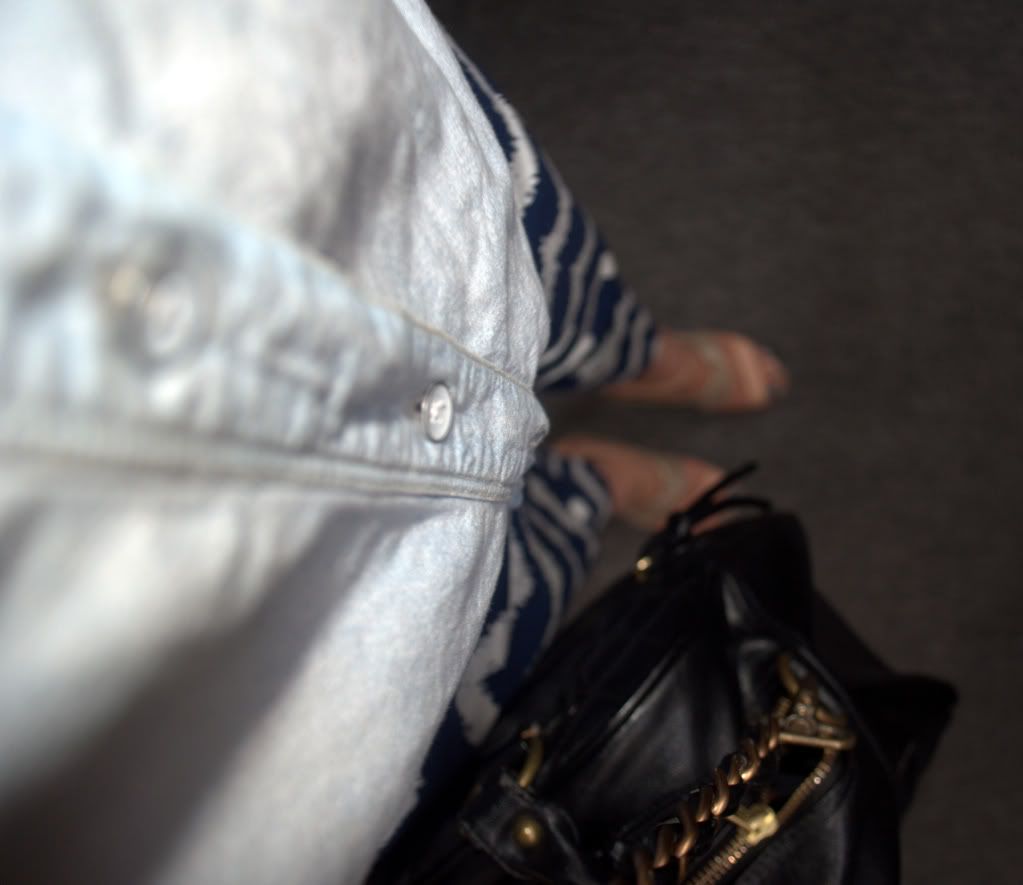 Quick outfit snap while waiting in line for Jill Stuart. Please note, I am wearing heels. Store that info away for a little later.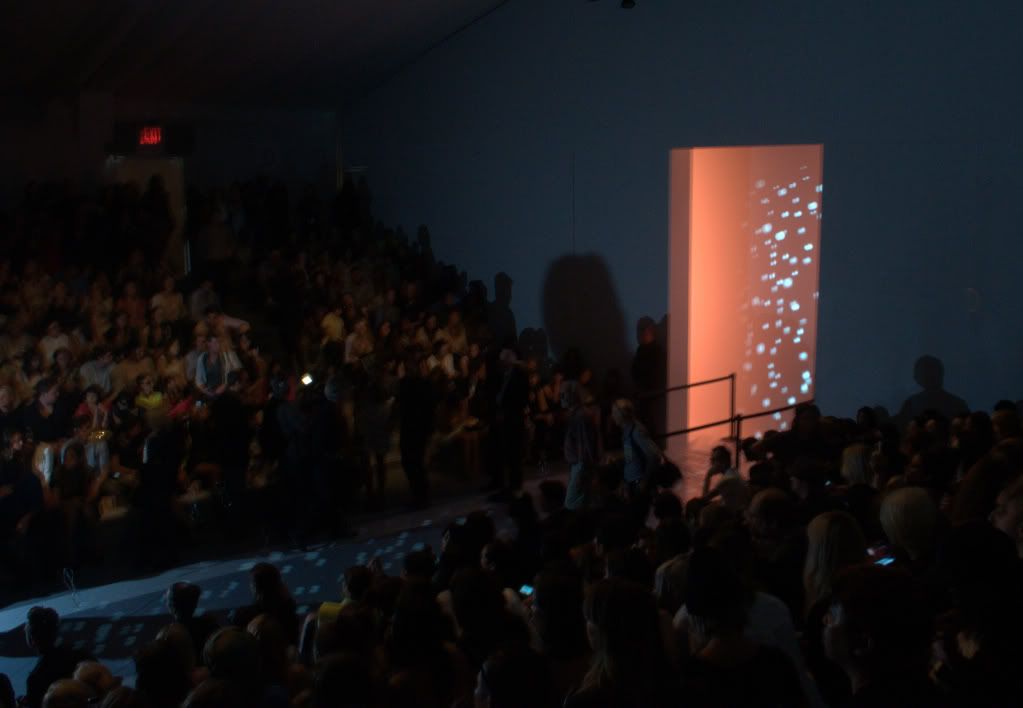 The lights dimming right before the first model comes on the runway is one of my favorite parts of the show. It is just so exciting and unknown!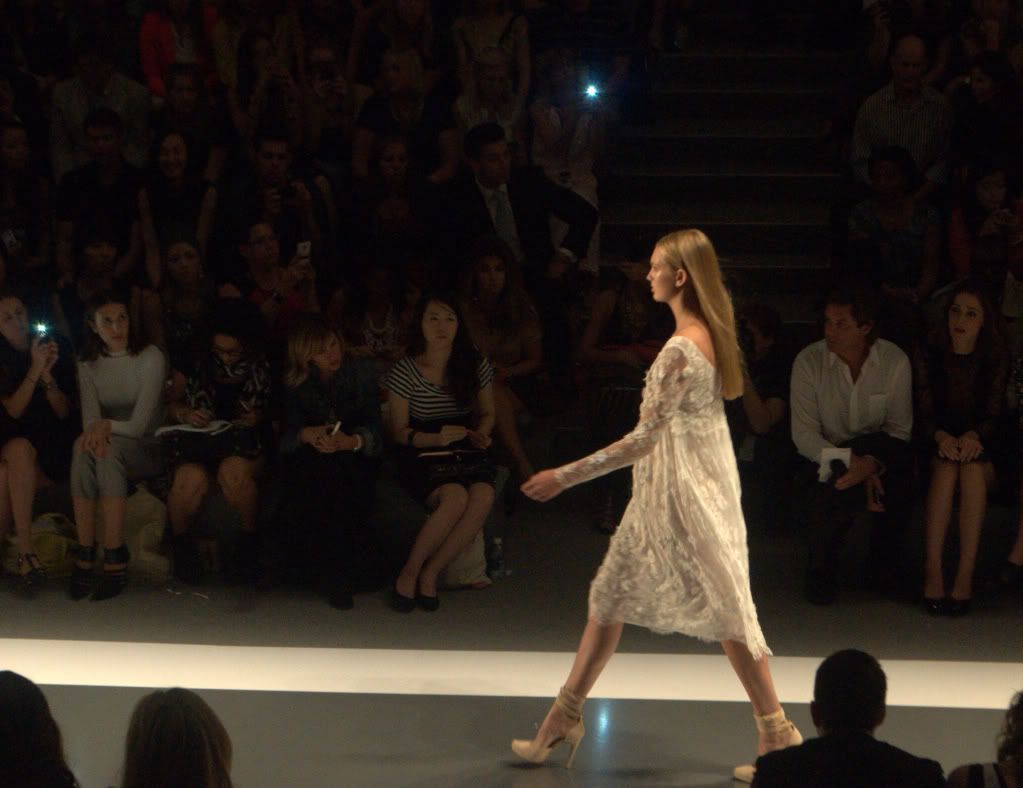 Jill Stuart showed some beautiful neutrals and creams and seemed very lingerie/bedroom inspired This delicate sheer dress reminded me of a sexier version of a nightgown.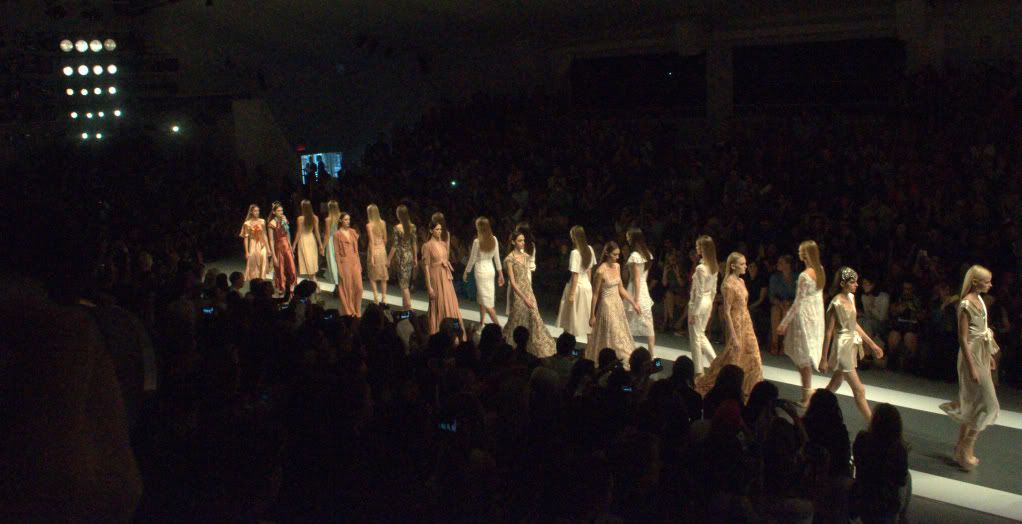 The finale walk through is my other favorite part, because you really get a whole vision of the collection, and you can draw better connections between the line.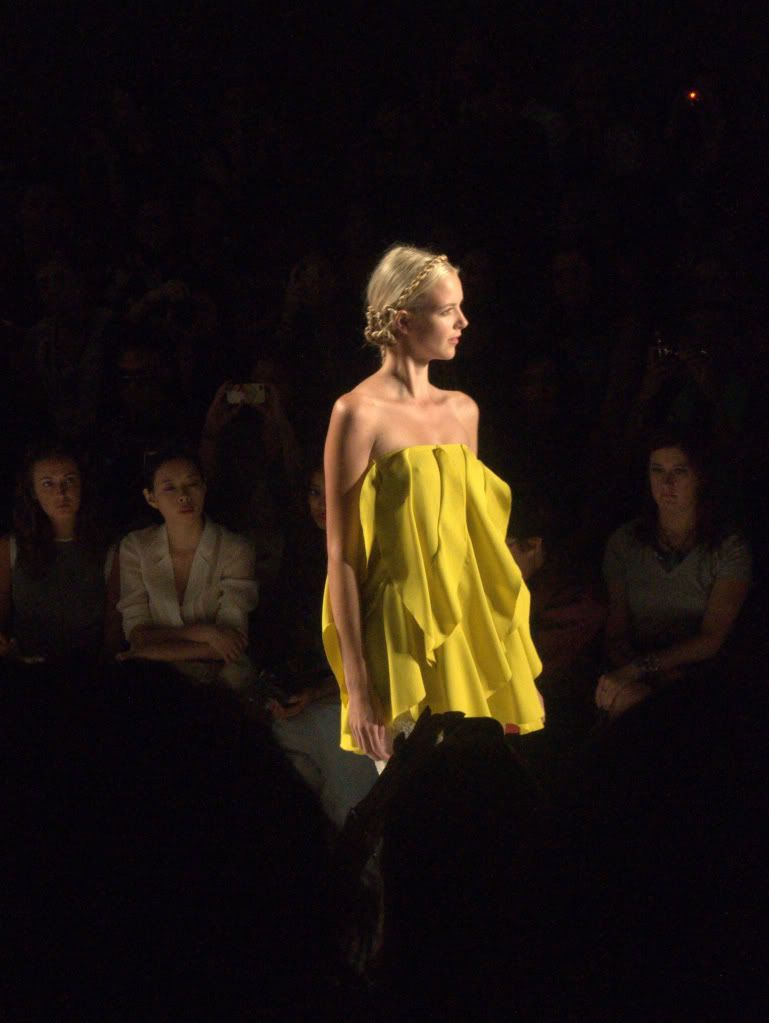 I loved the bright shades that opened the Son Jung Wan show. Plus, the beautiful braids!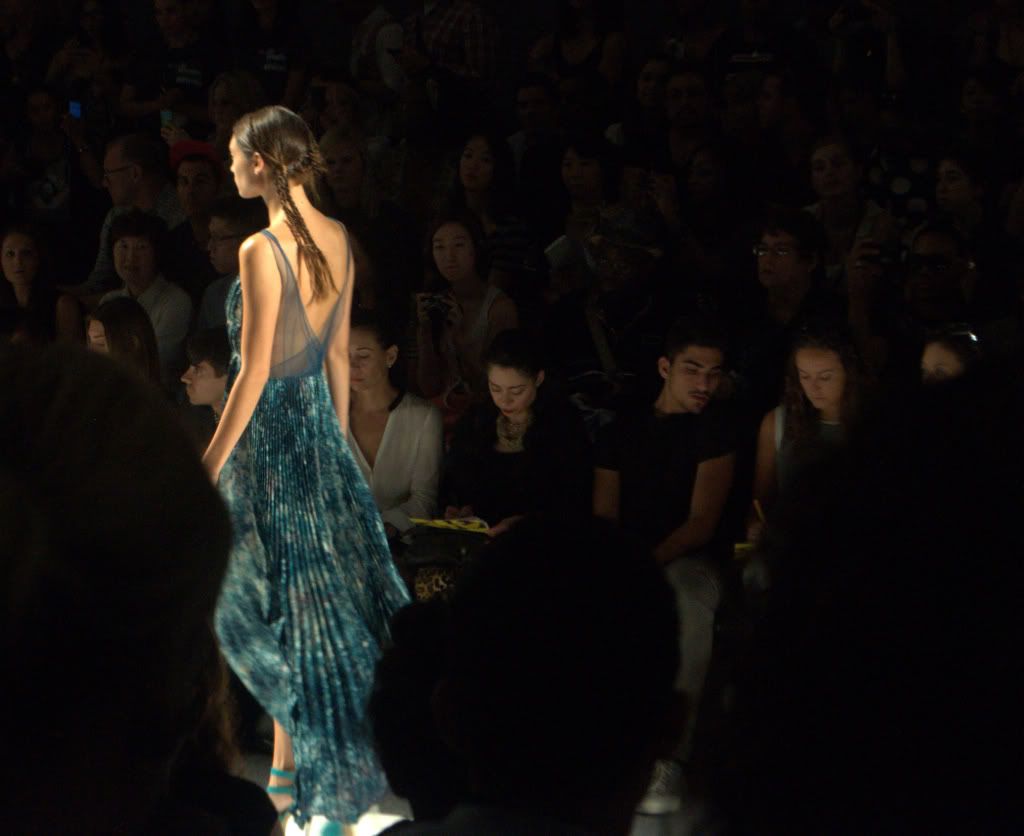 This gown was stunning! I loved the way it almost floated itself down the runway.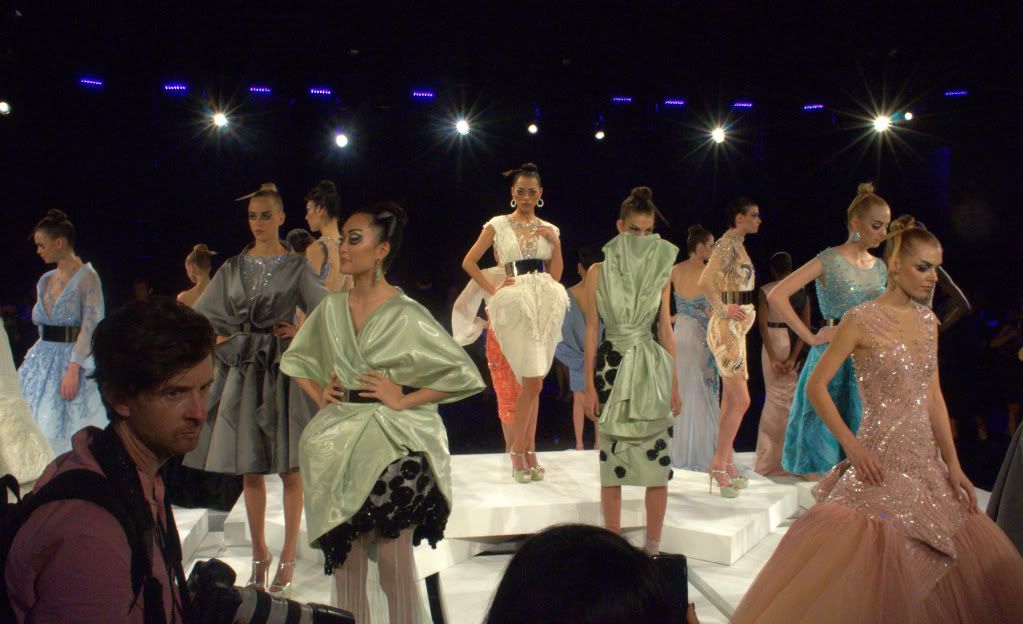 Final show of my fashion week was the Rafael Cennamo presentation and what a way to end it. The gowns were extravagant and totally surprising. I felt like I was walking through a winter wonderland made of sparkly fabrics, beautiful pastels and bold greys.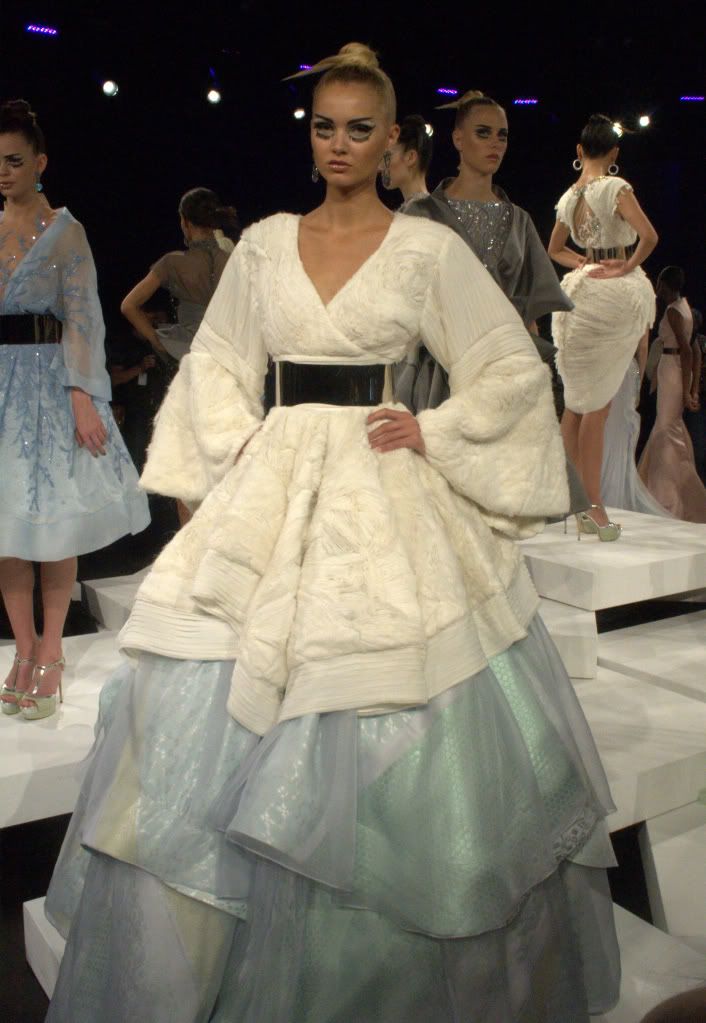 This was my favorite gown in the collection. It looked like a snow queen ball gown. Naturally I loved it.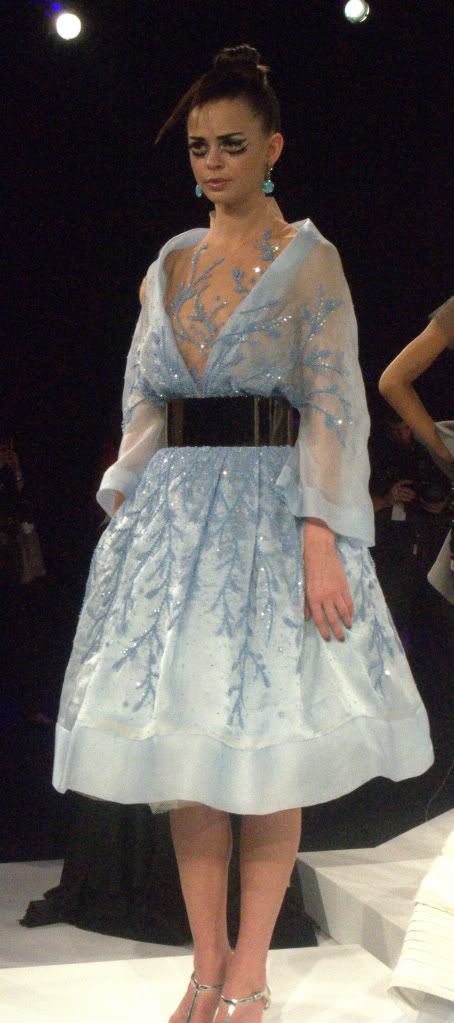 While the gowns felt more appropriate for celebs hitting the red carpet, there were several cocktail dresses that would be so fun to don, should I hit the jackpot tomorrow. This one reminded me of a blooming icicle.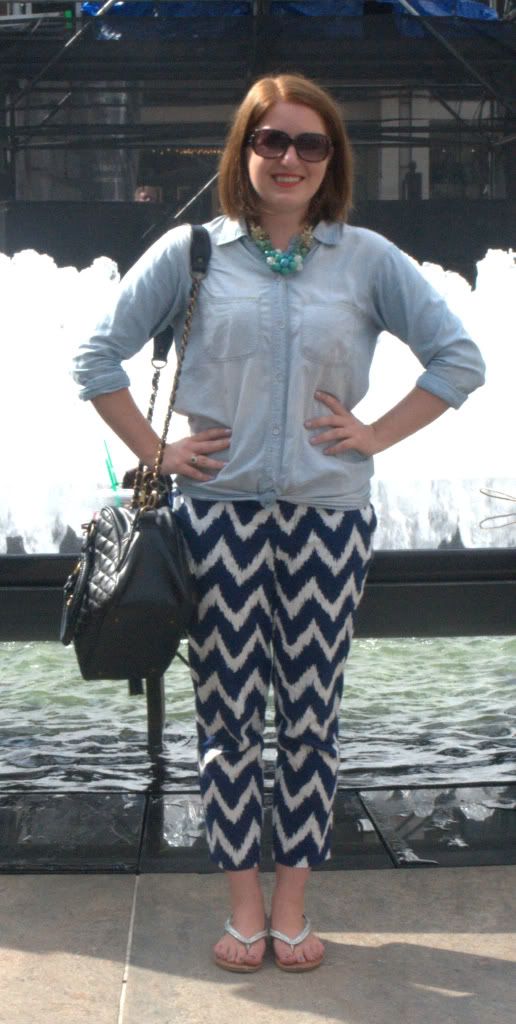 Top: Madewell, Pants: Old Navy,Sandals: Steve Madden via DSW, Sunnies: Marc Jacob, Necklace: Lia Sophia, Bag: THEIT, Ring: Grandmother's vintage, Lipstick: NARS Heatwave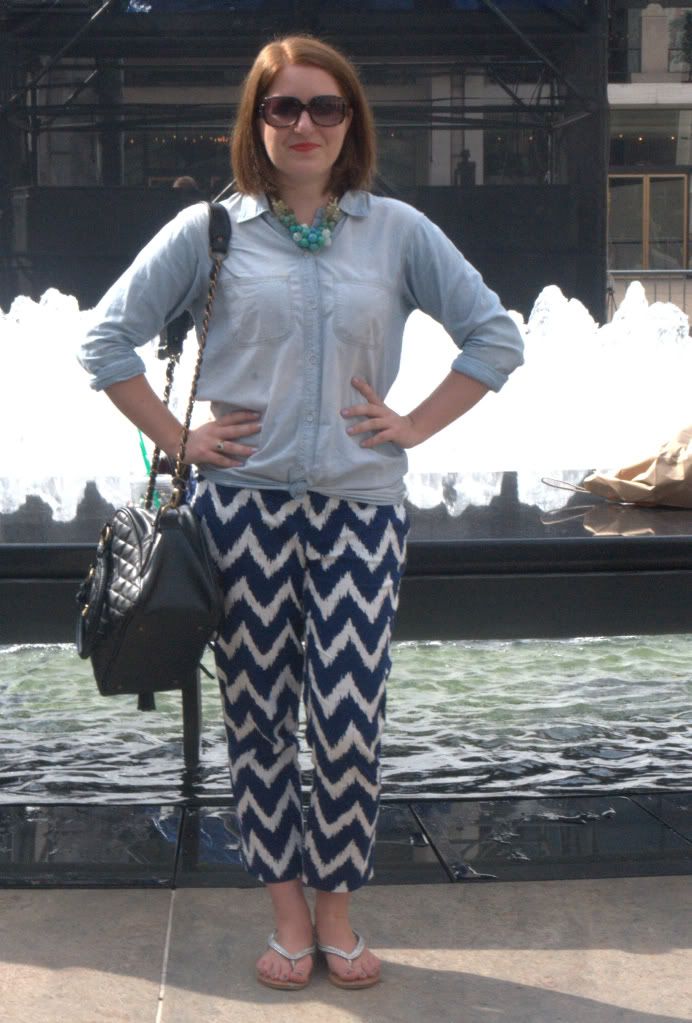 Bad blogger confession: I took the heels I was actually wearing all day off right before we took these photos because we were walking to Starbucks, and my feet just couldn't handle one more second in heels. I know, I'm a rookie.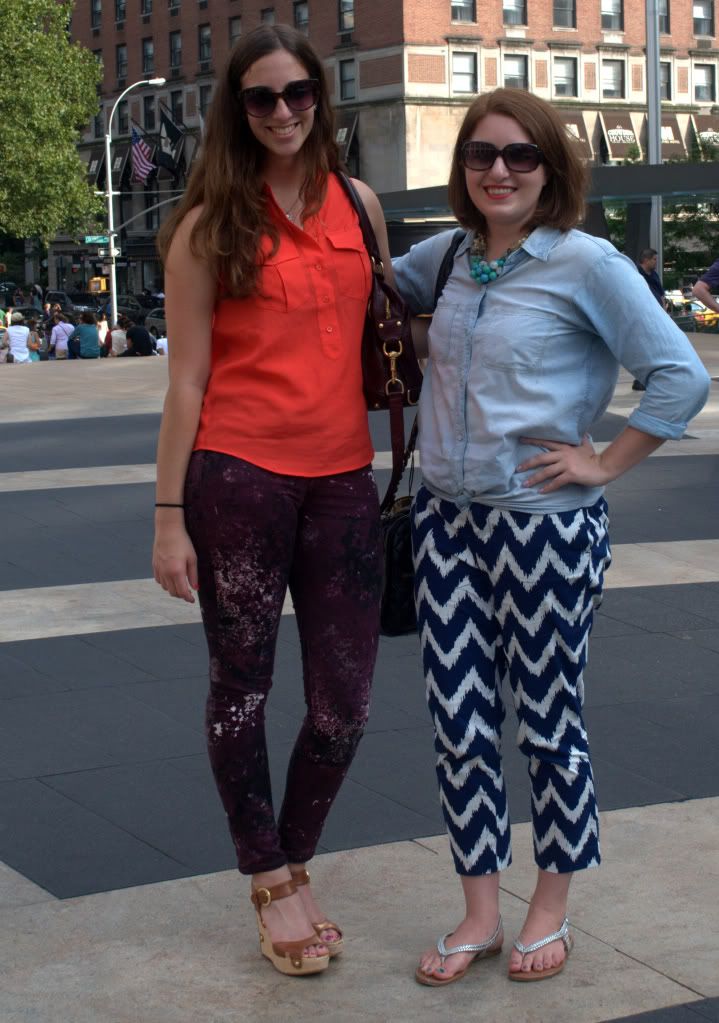 I got to see my first blog friend, the wonderful Hannah, again! It was so great to catch up with her again and to finally get a photo together :) Hope to see you again soon!
I have more specific reviews of my six show experiences and trend reports coming up next so stay tuned!


Bisous!