Hello dollies! How are your Sundays going? Mine has been the perfect combo of lazy and worthwhile. On the lazy side, I woke up at 10, cuddled my pup and watched a lot of Netflix. But I also made homemade Parmesan garlic knots (yum!), picked up roommate from the airport (yay!!!) and got some blog work done (this post, duh). So really I'd call it a good day. Now if only my Skins could have pulled out a W for me :(
My second, and last, day of NYFW brought me to three very different shows from the uber-feminine, glamorous Jill Stuart to the playful, goddess-inspired Son Jung Wan and the quirky, futuristic Rafael Cennamo. My fashion week began and ended on a presentation, which felt very congruent and wrapped everything up perfectly. The glass of champagne courtesy of Mr. Cennamo was the ideal way to celebrate the end of an incredible weekend.
*I apologize, but my photos from this day are not the best. I'll be a lot better next fashion week!*
Photos by Style.com
This show was a perfect start to my Saturday as it was filled with beautiful fabrics, feminine silhouettes and a muted color scheme. Imagine a lot of old-Hollywood glamour and an almost bedroom-esque feel. I adored the champagne belted trench above and the stunning gold sequin gown. The pale pinks were gorgeous as well, and though the collection exuded sexiness, it was definitely kept PG-13 to appeal to Stuart's audience. Full show
here
. All photos below are mine.
Jill Stuart knows her neutrals. In love with that champagne belted trench.
Nightgown or ballgown? Either way it is gorgeous.
Kind of in love with this dress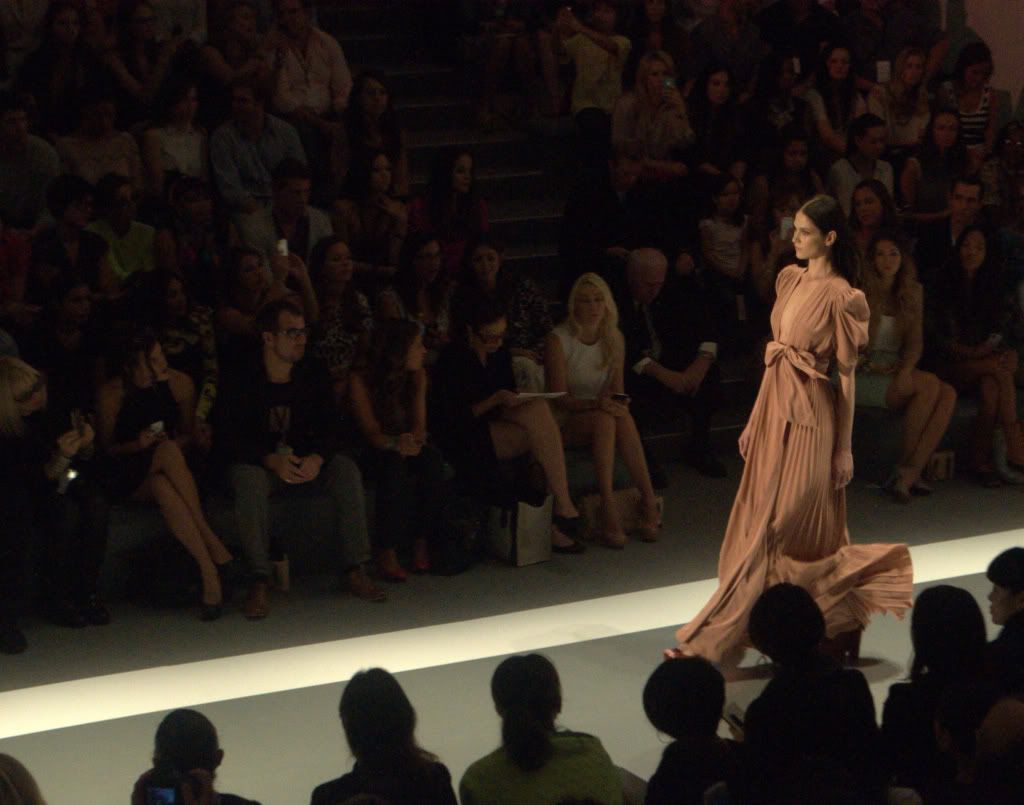 Such beautiful neutrals in this collection.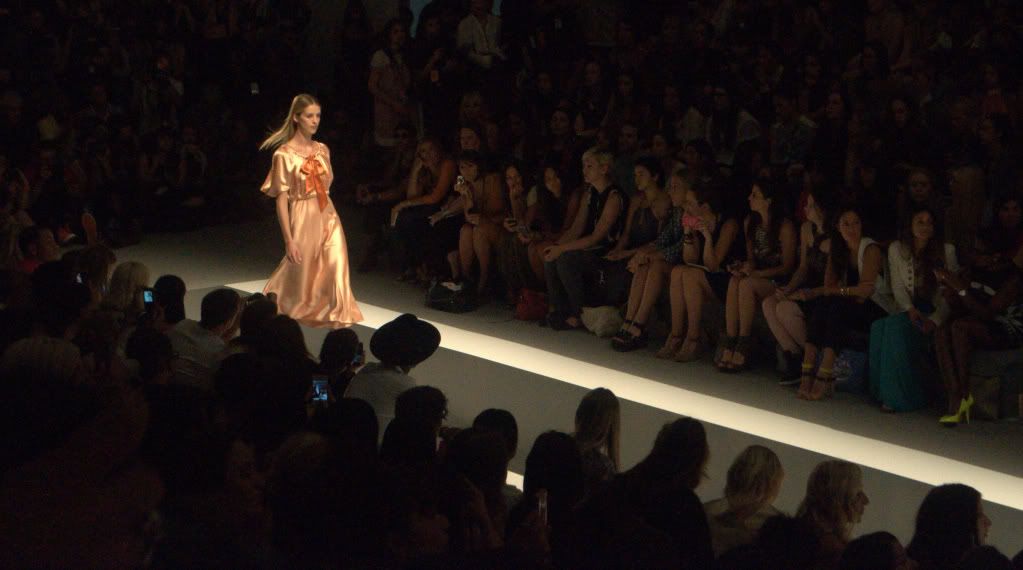 So Old Hollywood (ps please note the awesome neon pumps on my friend Ms. Arienne Thompson in the front row!)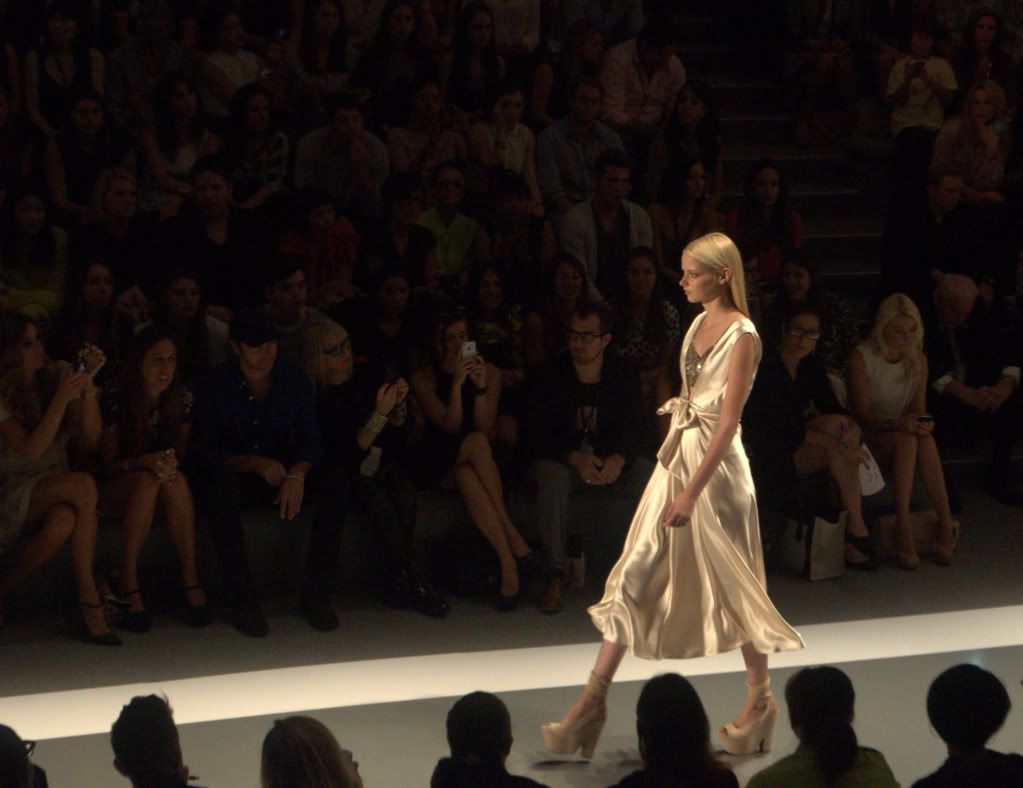 This dress works on the runway and in the bedroom, too.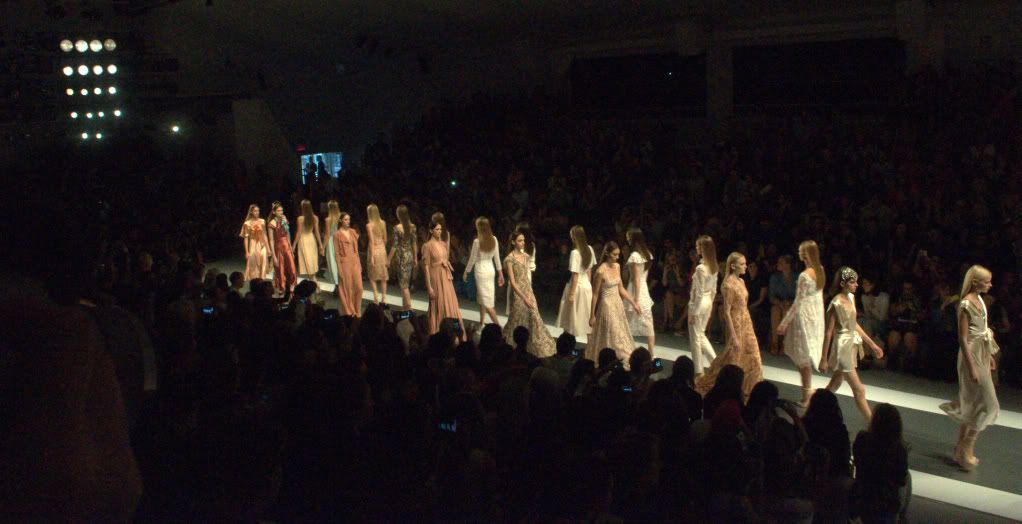 Final walk through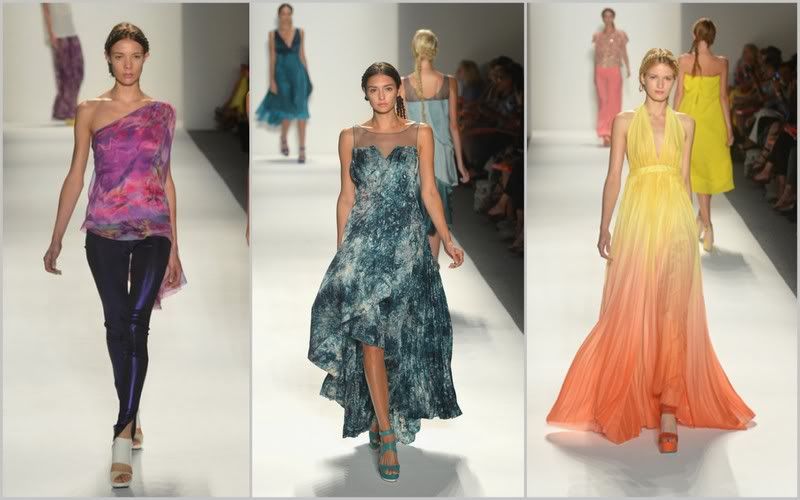 Photos by mbfashionweek.com
If Jill Stuart nailed neutrals, Son Jung Wan mastered electric colors, starting the show off on a bright yellow bang, and continuing with teals, purples and electric pinks. The Grecian gowns matched the goddess inspired hairstyles. The one thing that seemed out of place, though, was the three male looks scattered into the show. They felt basic when compared to her female looks, and the male vibe didn't feel fully developed. Wan seems to really have a knack for tasteful embellishments with her use of sequins, attache flowers and beading. See a highlight video
here
. All photos below are mine.
I loved the wearability of so many of the pieces in this collection. Who doesn't want to rock this on an early Summer day?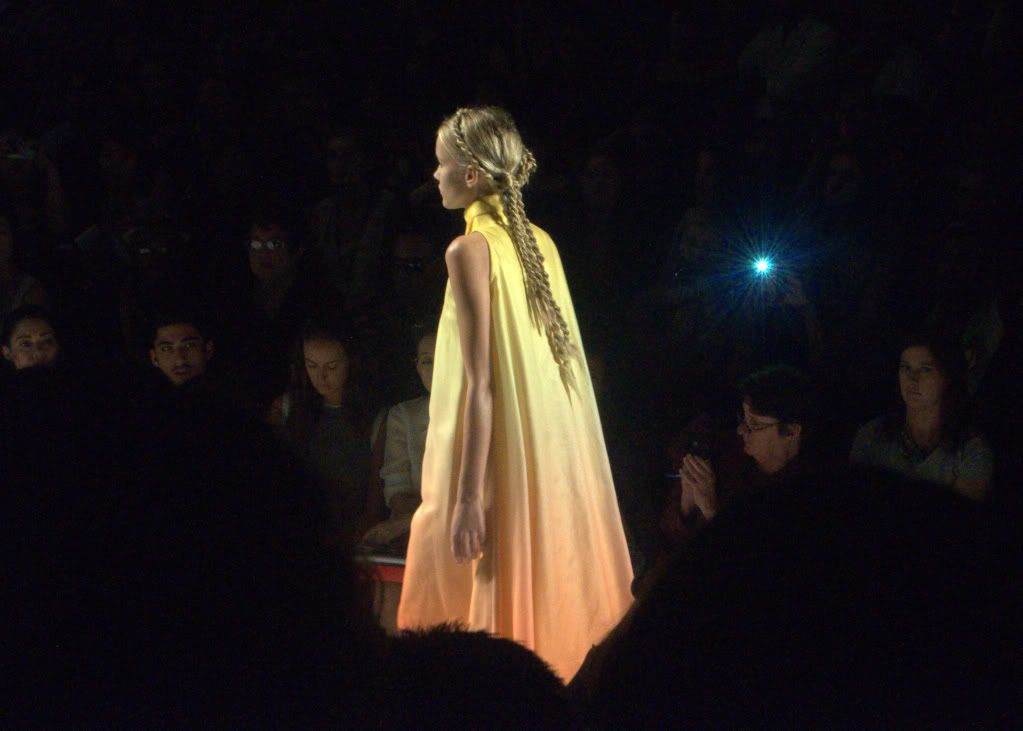 The ombre shades made for unexpected variety throughout the show.
The details on this top were so ornate, yet tastefully done.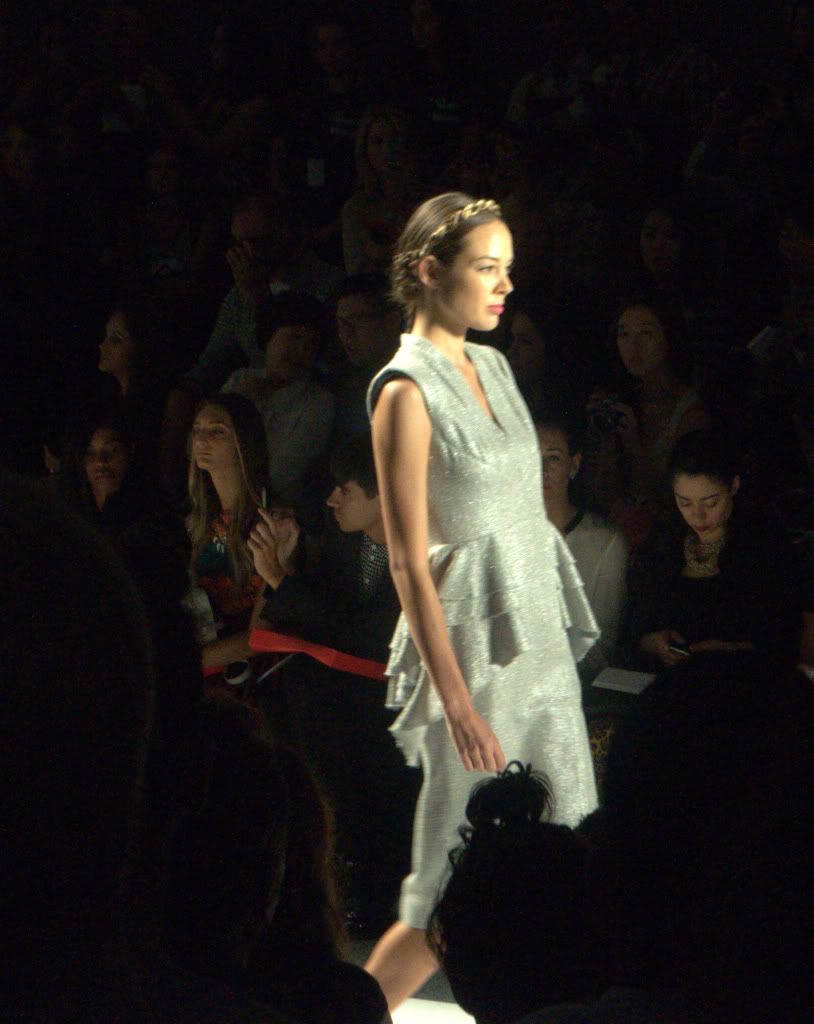 This twist on peplum keeps the trend interesting and fresh.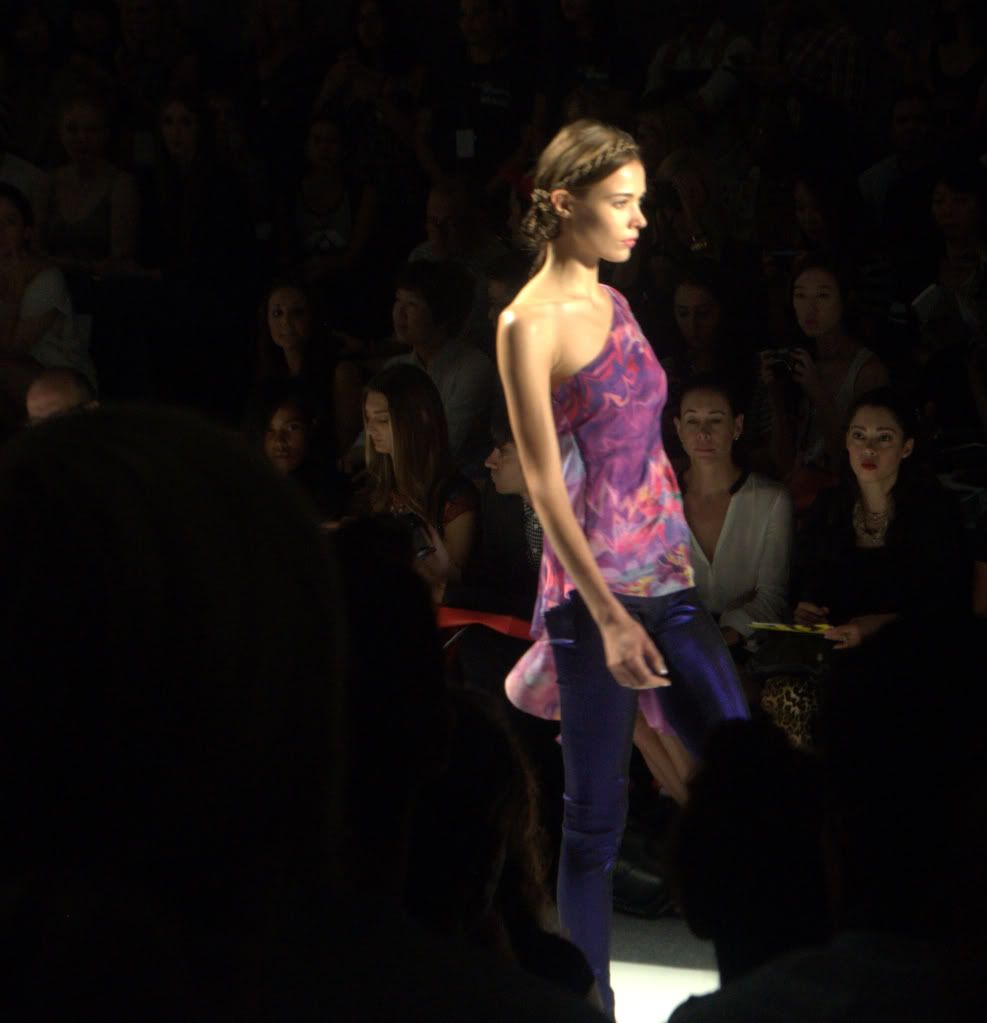 This looks like the perfect outfit to wear to a rock concert.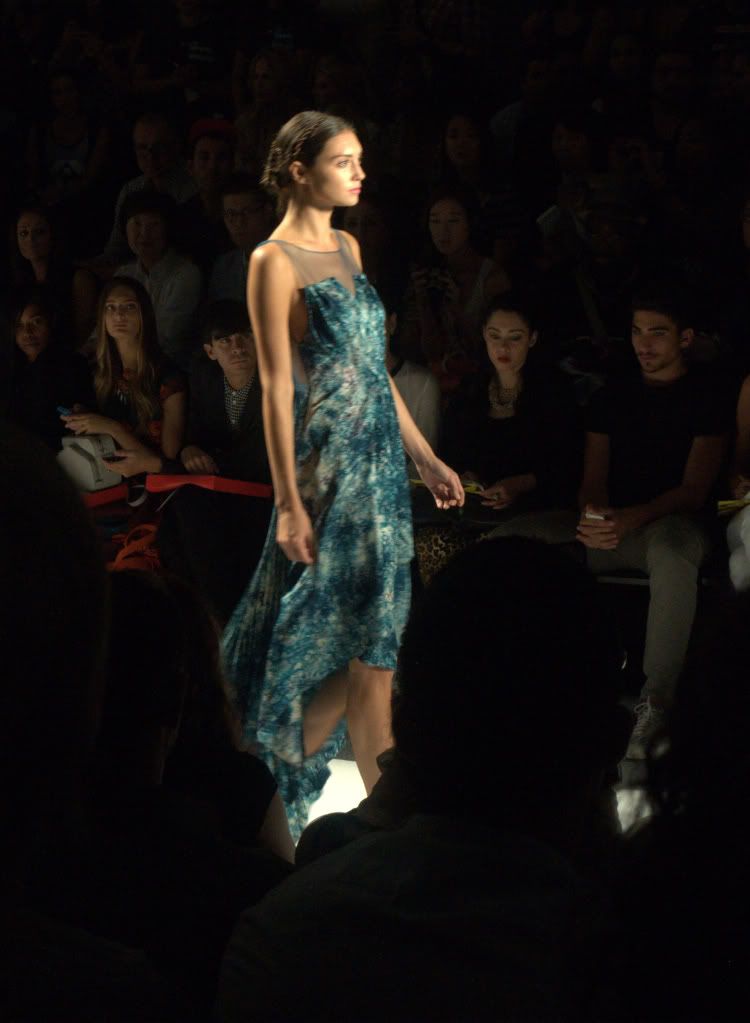 Definitely one of my favorite pieces in the show. The colors, the cut, the way it moved, everything was perfect.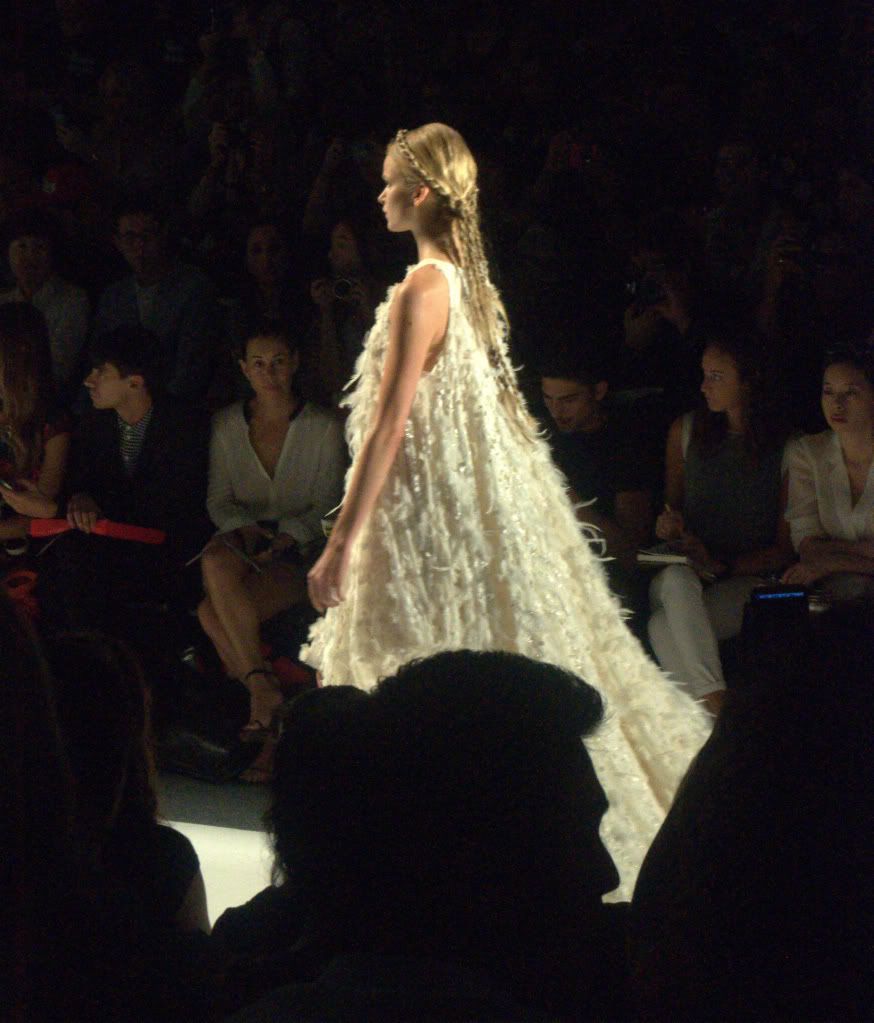 I don't even remember this piece, to be honest, but when I saw the picture it felt really representative of Wan's attention to the details.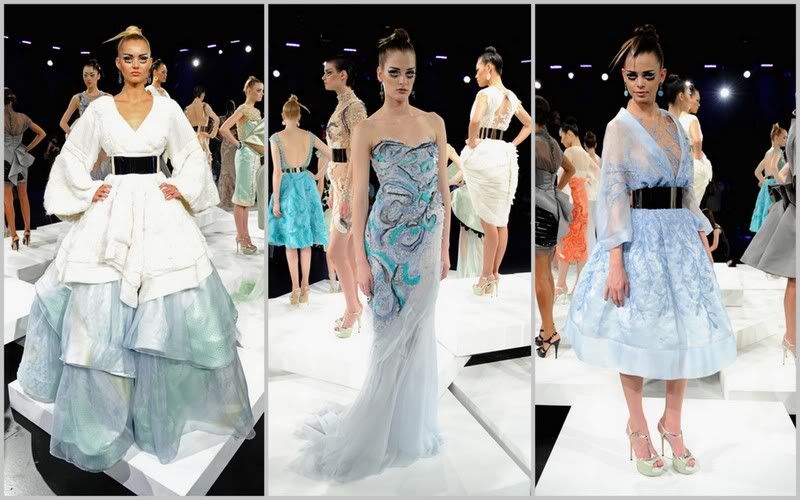 Photos by zimbio.com
My last show of #NYFW was the perfect ending to an out of this world weekend, with the minimalistic meets futuristic Japanese-inspired collection from Rafael Cennamo. The glam mood was set with the dimmed purple lighting and champagne being served, and the out-there models wore very structured gowns varying from red carpet worthy ball gowns to cocktail attire. I don't really think I'd ever have an opportunity to wear designs like these, but I was a bit taken with the snow princess-like ball gown above on the left. It was simply stunning. See a short video of the collection
here
. All photos below are mine.
The Rafael Cennamo models
How much do you love this structured take on peplum?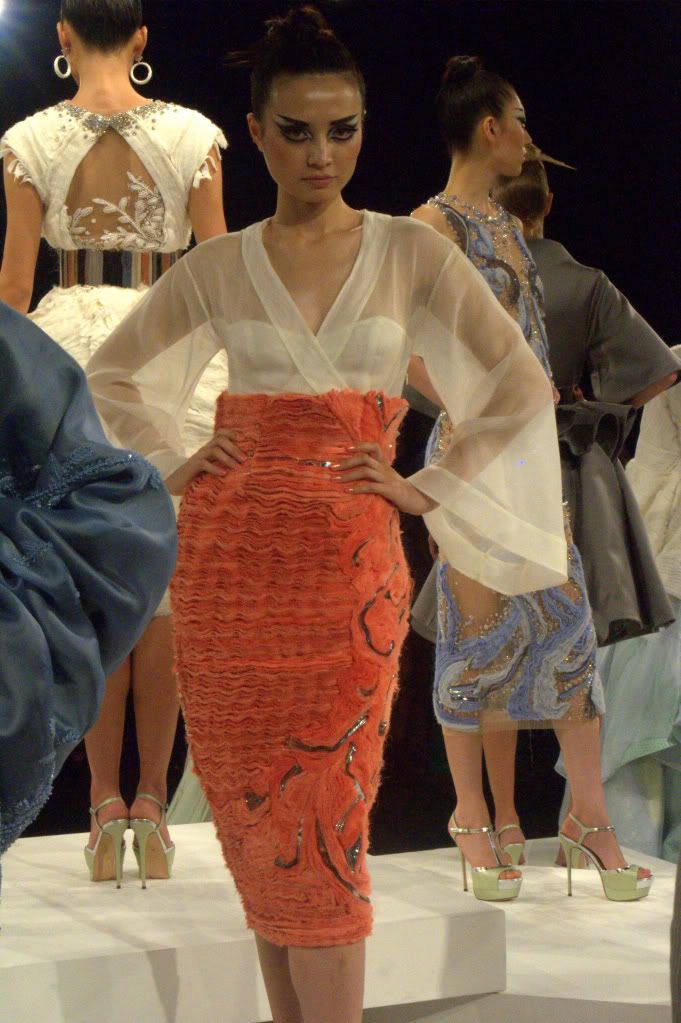 Not a fan of the bottom, but I love the top!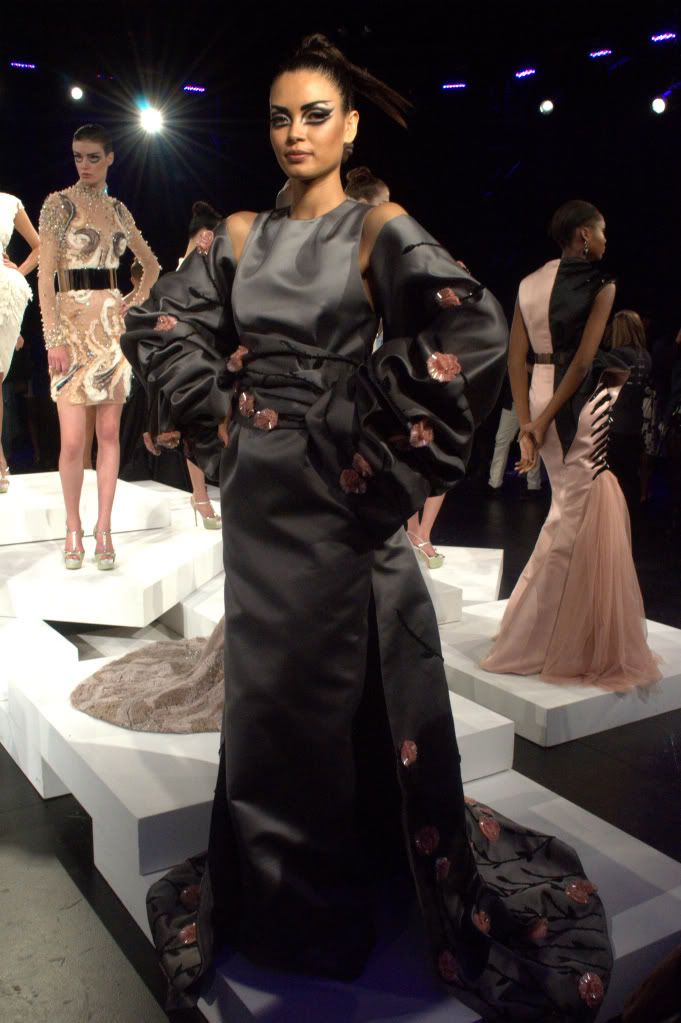 For some reason this dress gives me evil rose garden vibes. I don't even know what an evil rose garden is.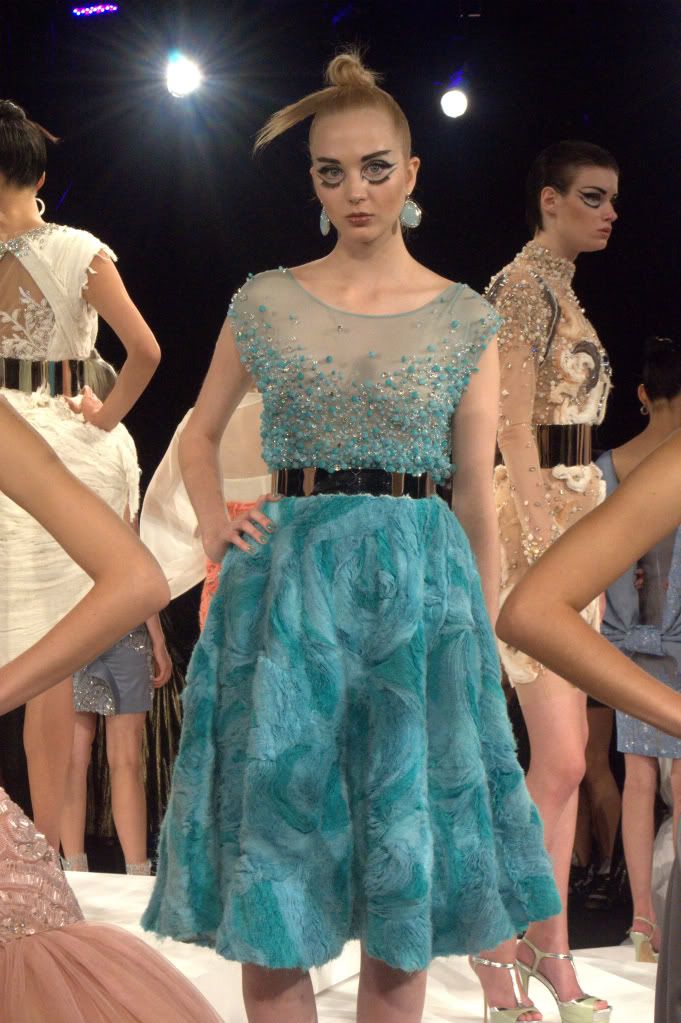 Doesn't this have a Mad Men vibe?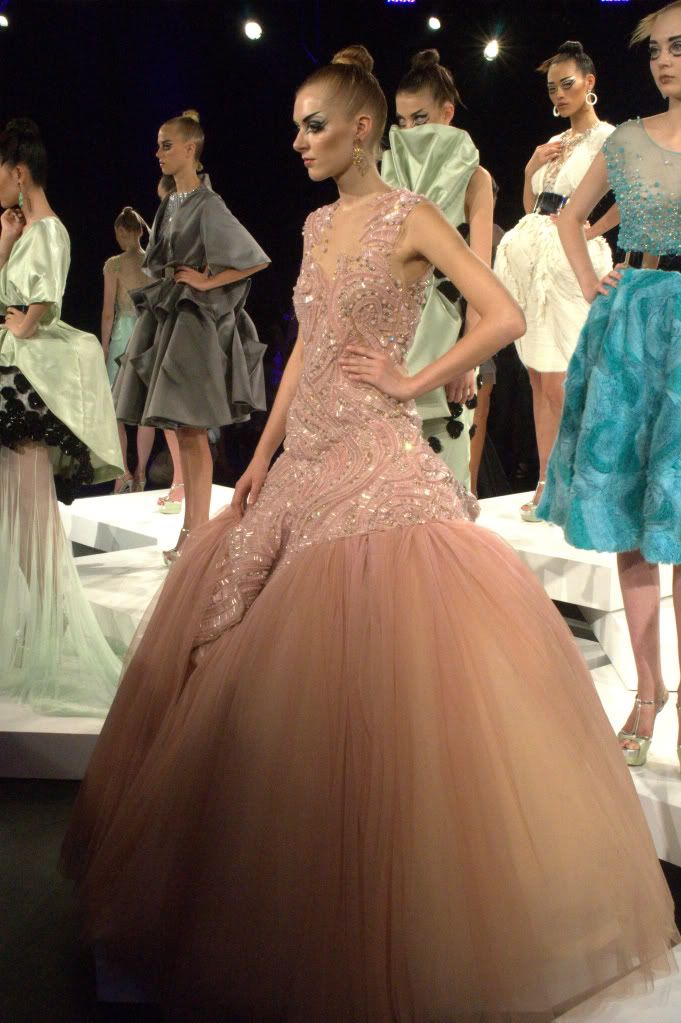 Sexy in a poofy cupcake way.
Perfect end to the perfect weekend.
Well this wraps up my NYFW coverage for now, and I feel so blessed to have experienced the whole thing. It was at times overwhelming, breathtaking and (excuse the corny cliche) an absolute dream come true. I have thought about being inside those tents for a long time now, and to have actually made it happen, well I can't ask for anything more, except maybe to be back in February :) Here's hoping!
Bisous!