Salutations fashionista bloggers! I hope you all had a wonderful weekend, and hopefully you got to spend some time outdoors in the amazing weather (if yours was like mine, I mean)! I took a quick jaunt up to Philly to spend some quality time with my amazing cousins and their baby girl, and since I have editorialized my love for the cutie many times before, I'll skip the 10 minute speech about how it was a birds chirping sun shining kind of weekend. Suffice it to say, it was awesome!
One of my favorite posts that I have written to date was done waaaaay back in November. The 10 of you who were following me then :) may remember when I posted about how to
make the most of a student budget
by transitioning some of your summer staples into the cooler months using three essential garments: the classic cardigan, comfy sweater and trusty jean jacket.Well, I started thinking about how much harder it is to transition winter favorites into the warmer months, since it is so much easier to layer than to take away from a garment. But I did decide there are a few tricks to carrying parts of your fall/winter closet into the spring/summer and thought I would share them with you as I experiment.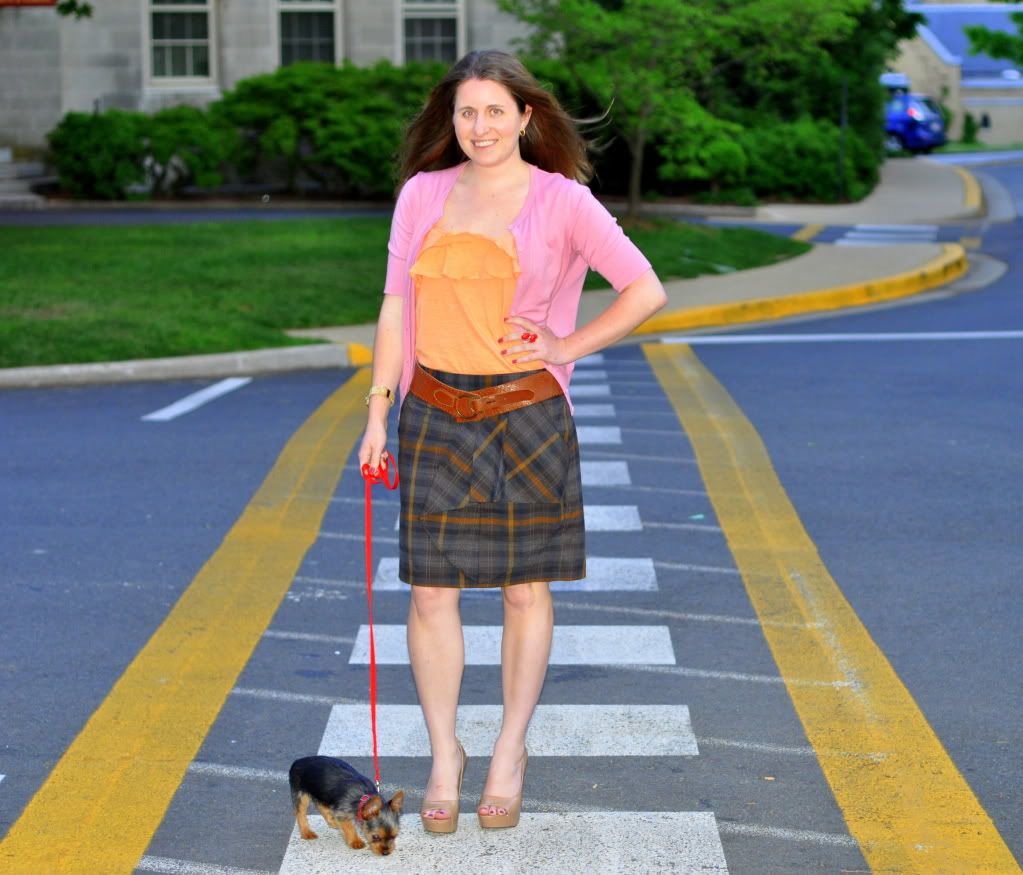 Tank: Madewell, Cardigan: LOFT, Skirt: Michael Kors, Belt: Parisian boutique, Pumps: Aldo, Ring: Amrita Singh via Hautelook, Watch: Michael Kors, Earrings: Gifted, Nails: Essie In Stiches, Toes: OPI Pamplona Purple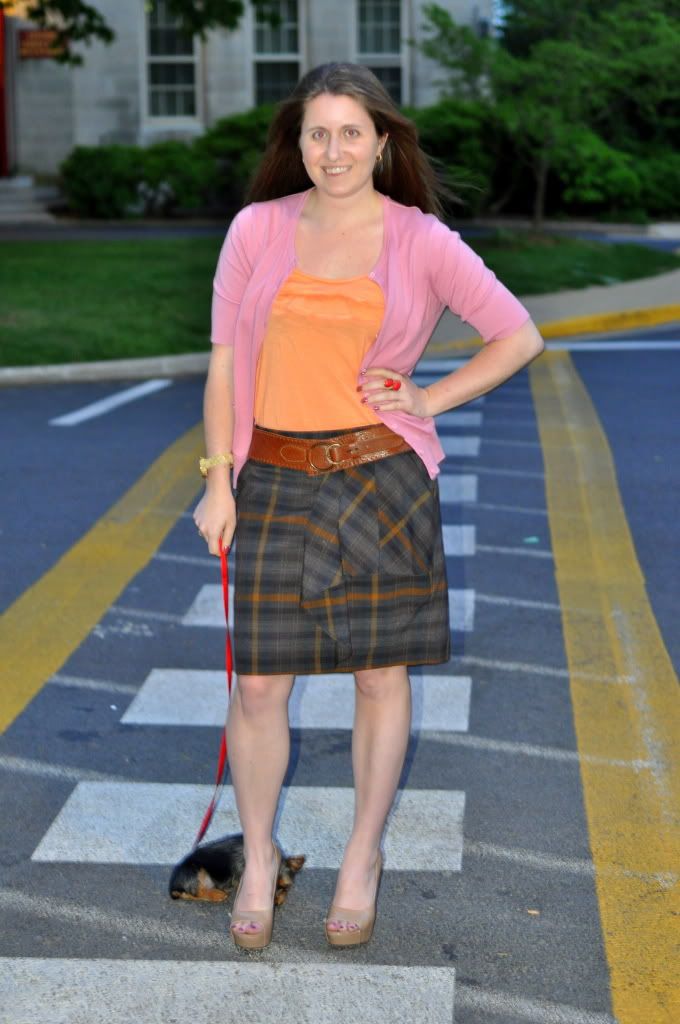 This skirt is one of my favorites, as you might remember from the 30 for 30, mostly because of the fun bow. But because of its darker color palette, it tends to be reserved for fall and winter wear.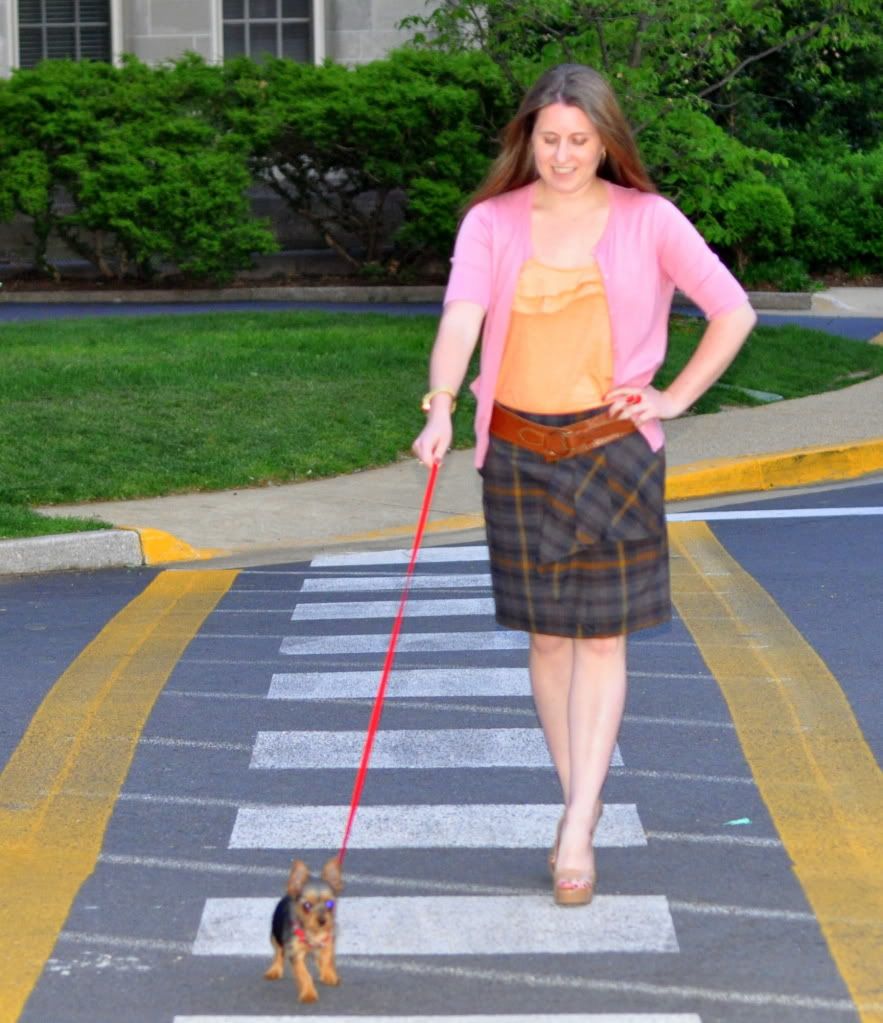 But I hate the idea of limiting my closet in that way, so I decided that all it needed was to be paired with a couple pieces of bright clothing to make it more spring appropriate
Keeping the shoes a neutral hue was the key to tying the whole thing together.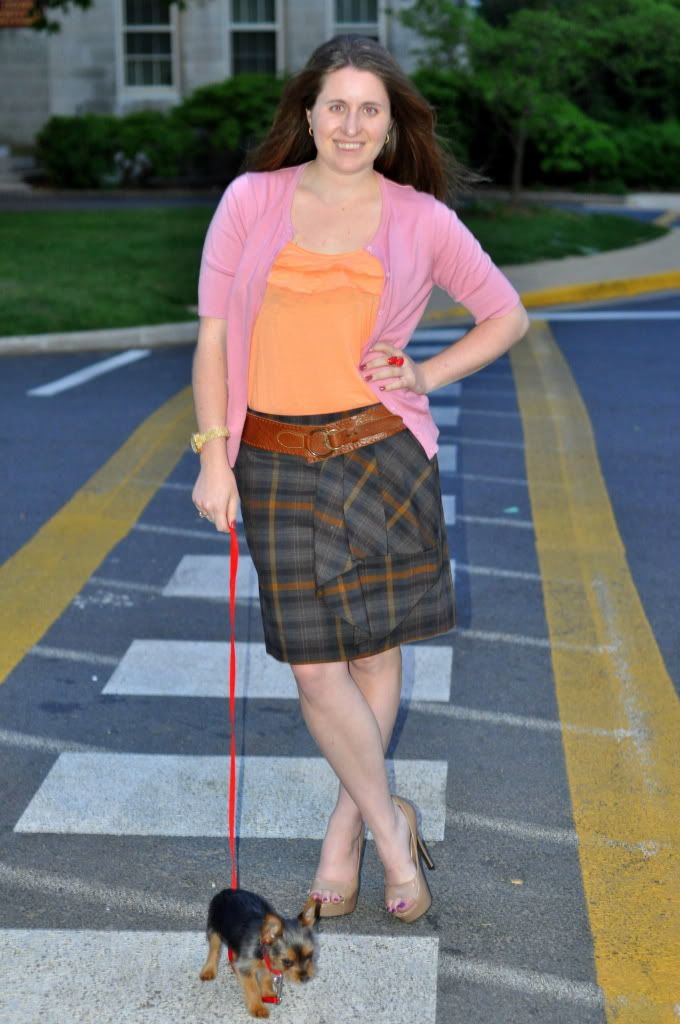 The cognac belt helps to keep the divide between brights and darks, giving the outfit a more punctuated overall feel.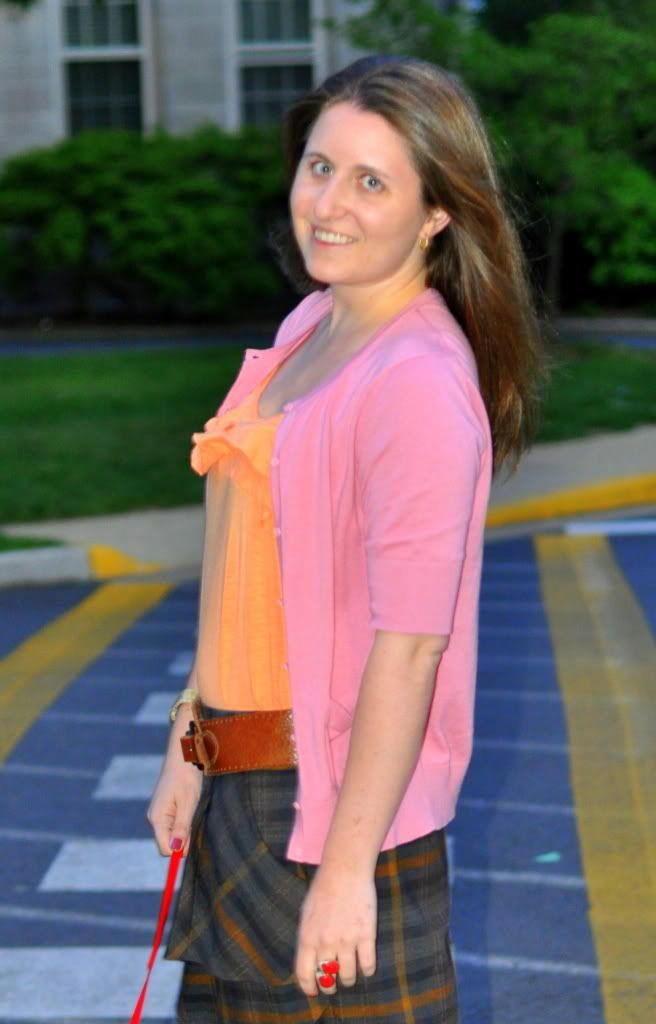 While I really do like the tank, it definitely was not the color I was expecting. I thought I was getting more of a coral, but instead got a true orange. But at least it was a color that I didn't have in my wardrobe!
So to recap: Pair darker hued garments with one to two bright pieces (any more and you risk looking like a rainbow) to give them new warmer month life! I will try to keep updating you with little spring-erizing your winter wardrobe tips as I experiment with them myself!


Bisous!