Evening dolls! Happy almost weekend :) If you ever wonder why I always seem to be celebrating the "weekend" on Thursday nights, it is because that is when mine starts! Having Fridays off is a glorious, glorious thing my friends. I highly recommend it if you can swing it. Although, working Sundays (especially on nice weather Sundays) is not so glorious. So maybe it is a wash?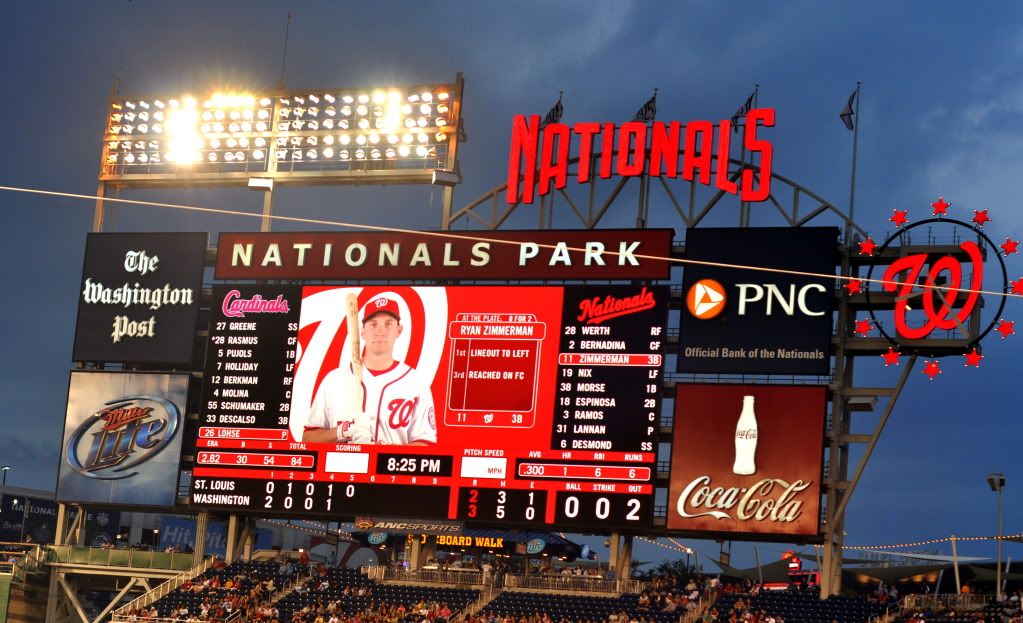 I kicked my weekend off right tonight, by heading out to the ball park with my family to go see our local Nats kick some Cardinal butt! Well, that and to have my traditional "only at a baseball game" hotdog. Come on, girl's got to eat. Or she'll end up on the street... Ok singing of Moulin Rogue stops there. It was quite the game with 5 home runs slammed between the two teams. And did I mention all the cute butts that were spotted?? Don't judge me - you know that is what you are looking at too when they wear those tight little pants and are bending over all the time! Ok seriously, I think it is time for me to put these dirty-minded little fingers to bed for the night. We'll pretend this entry never happened and meet same place, earlier time tomorrow.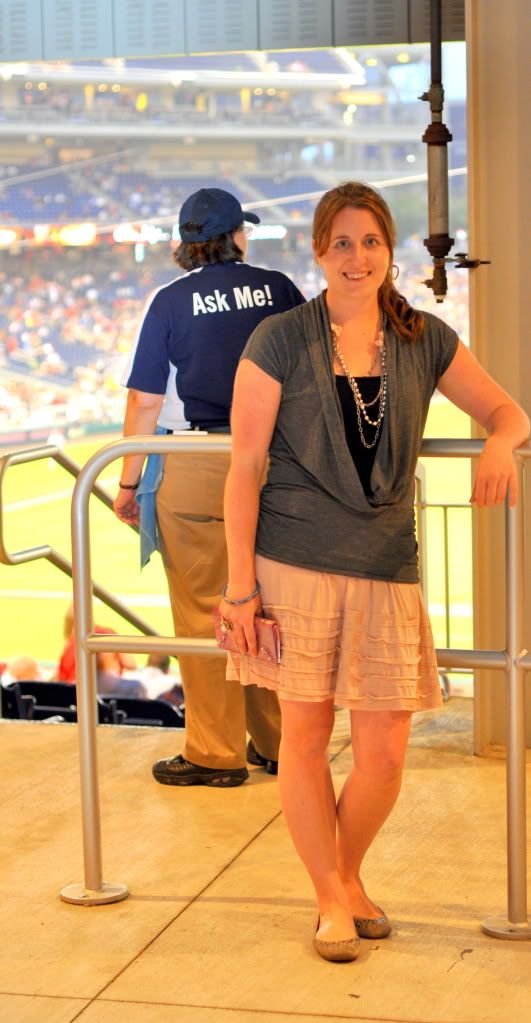 Top: Paris (somewhere), Tank: White House Black Market, Skirt: Lauren Conrad via Kohl's, Flats: American Eagle, Necklace: Charlotte Russe, Ring: Jewelry stand outside restaurant in Florida, Bracelet: Georgetown Flea Market, Wallet: Balenciaga (won in Facebook contest)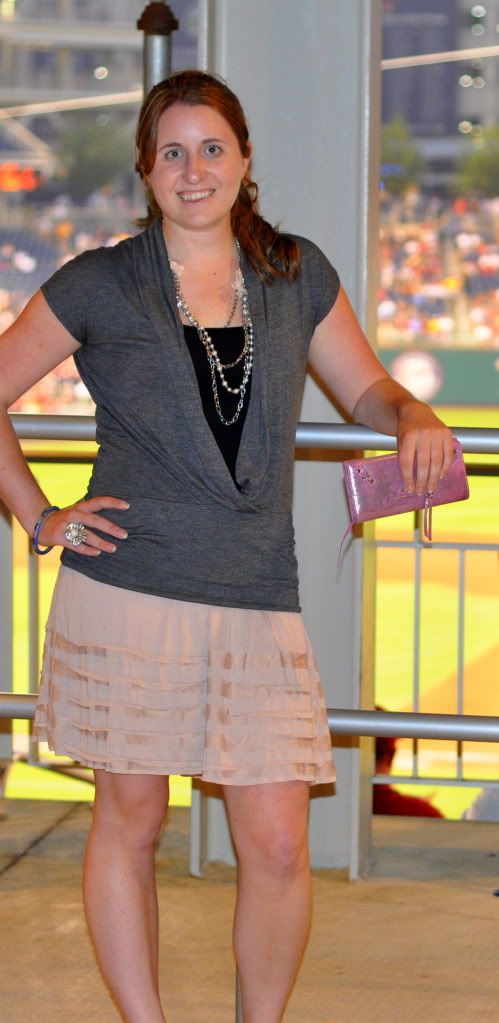 Ok so I am not usually the girl who dresses up for a baseball game. But I am the girl who gets stuck in really bad traffic on the night that she actually has plans and thus has no time to change in between work and game. My bad.
So I wasn't sure if the drapiness of the shirt would be too much with the ruffles of the skirt, but I am kind of loving it. I have a feeling I will be turning to this skirt a lot this summer in times of closetal distress.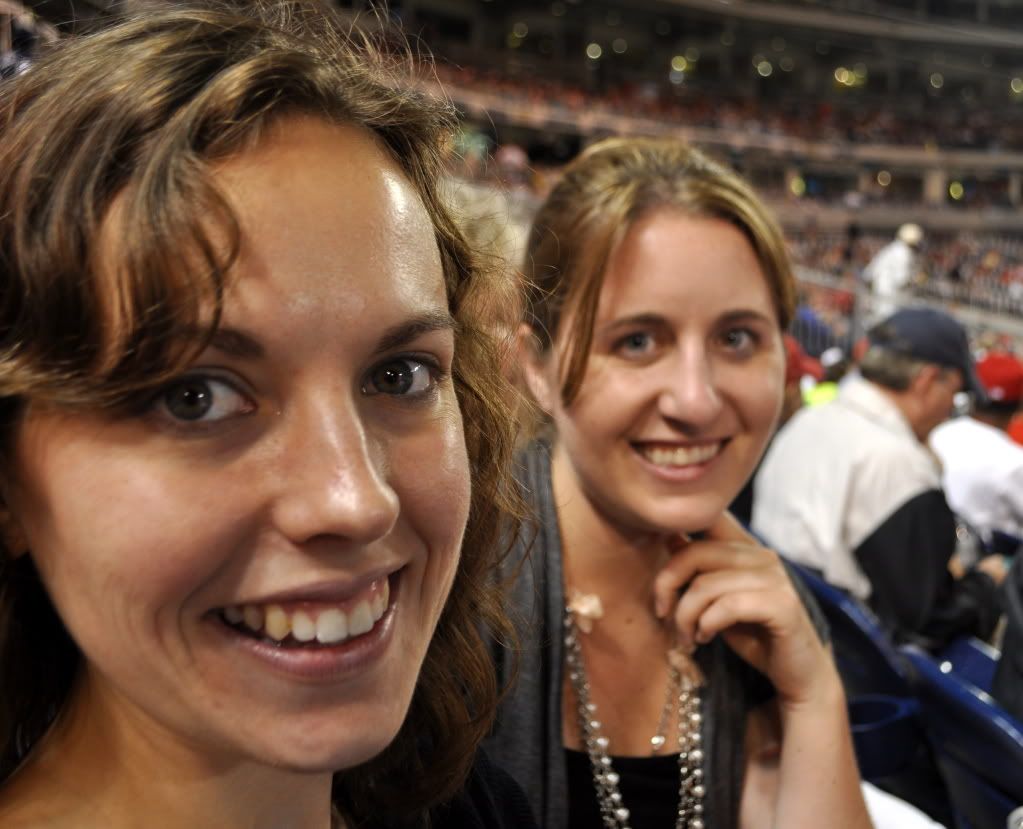 The necessary roommate shot!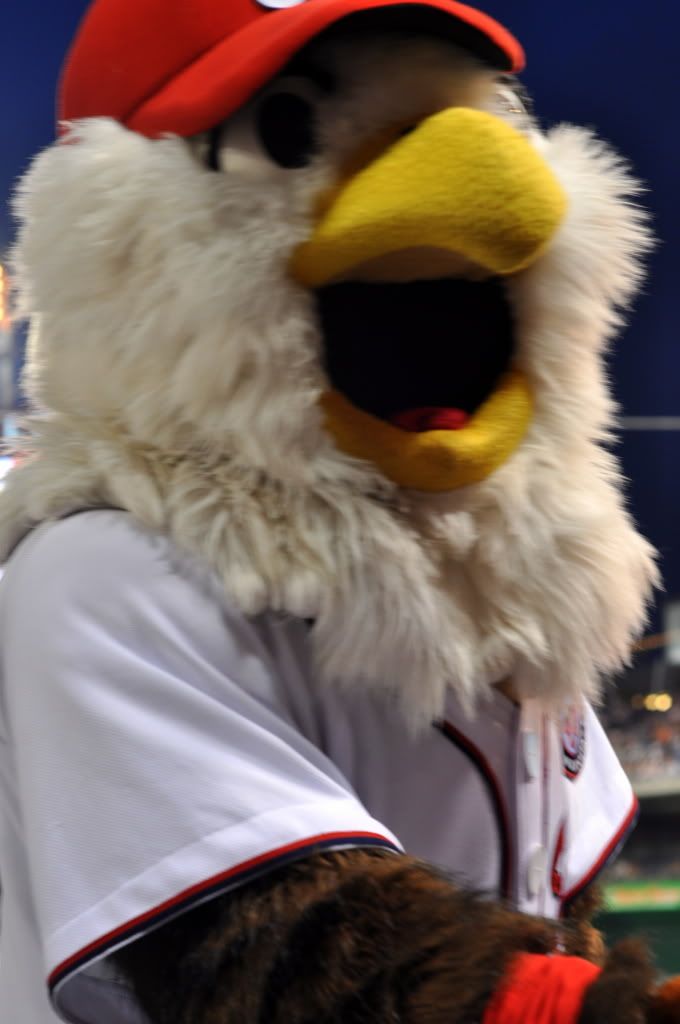 Say hello to Screech!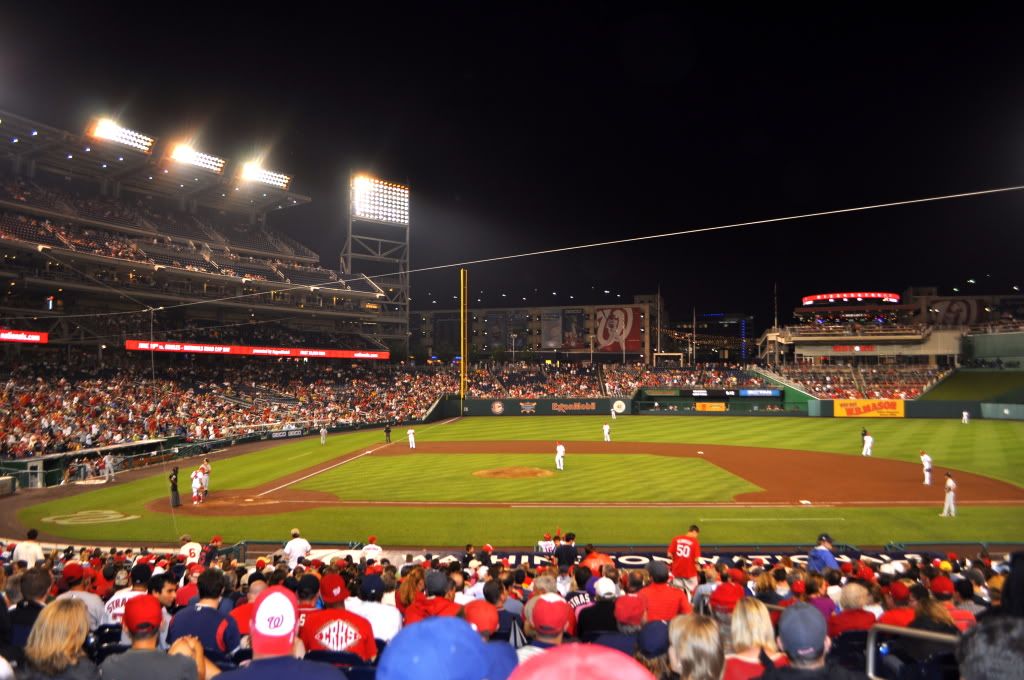 If you have happen to be in DC you should stop by for a game. It is a really nice stadium, and since they aren't the best of teams, tickets are cheapo. And I'm talking $6 cheap! Oh the advantages of having your home team suck...
Oh pssst, I'll do Awkward and Awesome Thursday... tomorrow. That way you know up front that it will be awkward. You're welcome.
Bisous!