Hiya gal pals! How was everybody's weekends? Mine was perfection. That's right, perfection! I got to spend Friday with my two favorite guys and watch the Nats kick some serious Mets butt. And who doesn't like that?? And then I stayed up silly late (2 am) getting ready for my annual end of summer bash; which is why my weekend gets elevated to perfection status. Saturday night was the most wonderful evening with (almost) all my favorite people! I had Elon loves, my bros, and roommate and her hubby. Life really doesn't get much better than that.
So does anyone remember that time
waaaaaay back
when I said Pinterest had basically planned my wedding for me? Well, the little website that could seems to have done it again. This time I actually used it to plan a (gasp) real event, unlike my pretend wedding. And plan it well it did! I've never put to use quite so many of my "pins" in one occasion. From the
menu
to the
decor
,
drinks
and
setting the mood
, Pinterest was there to see me through the whole planning process. We even had fun
jello shots
(thanks
Michelle
!) and
cute popsicles
. I got so many compliments on the party, and it almost felt wrong to accept them. I felt like I was stealing all of my dear little Pinterest's glory. So, here's to you Pinterest. I tip my hat to you for making me look like a better hostess. You really know how to help me throw one kick butt party! Much love, doll.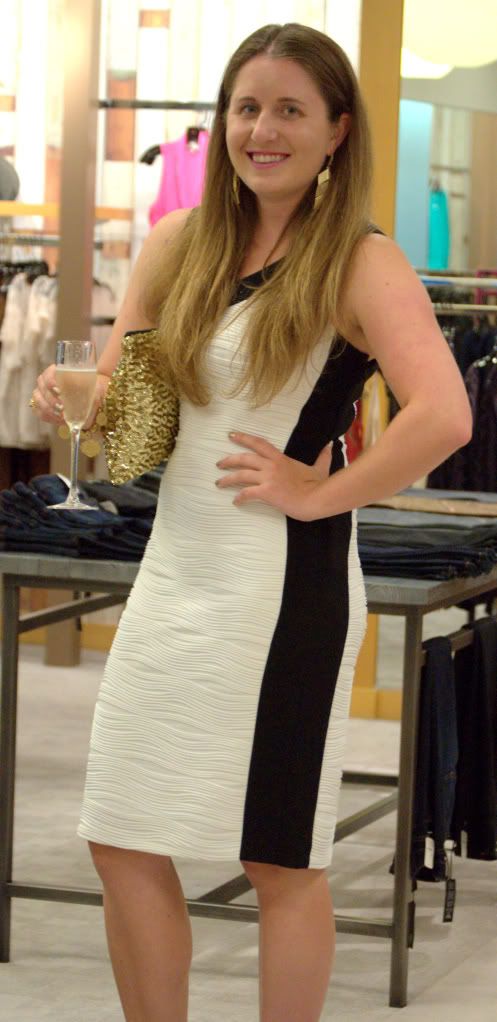 Dress: Joseph Rikkoff, from mom, Clutch: LoveCortnie (check out her adorable etsy shop!), Heels: Not seen, Steve Madden, Earrings: Lia Sophia, Bracelet: Gifted, Watch: Michael Kors, Ring: Vintage grandmother's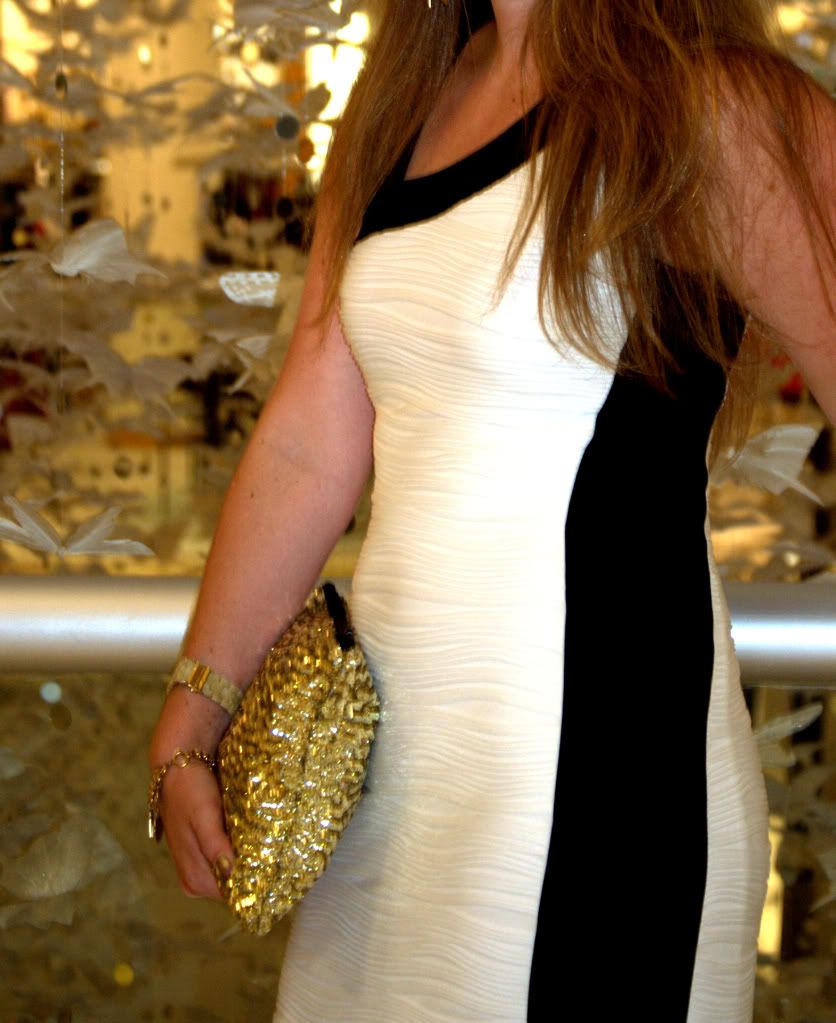 My mom found this beautiful and flattering body-con dress earlier this summer, and I had been itching for a chance to get all fancy dressed up. I knew last week's CapFABB get together was just the moment. I paired it with my new favorite clutch from a local designer and oodles of gold accessories, including a gold sparkle mani.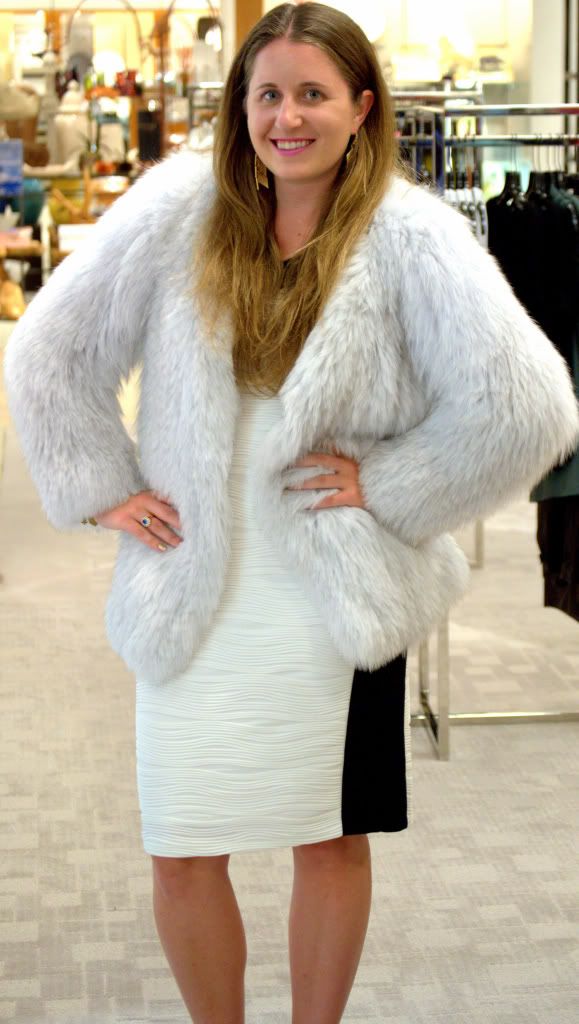 I was sure Neiman Marcus was going to kick me out for playing dress up in there $1800 Theory fur coat, but I couldn't help myself.
I'm in a box, I think? I really don't know what to say about this one other than there was champagne. Enough said. P.S. This picture makes me want to head to a salon RIGHT NOW and get those horribly grown out roots fixed PRONTO!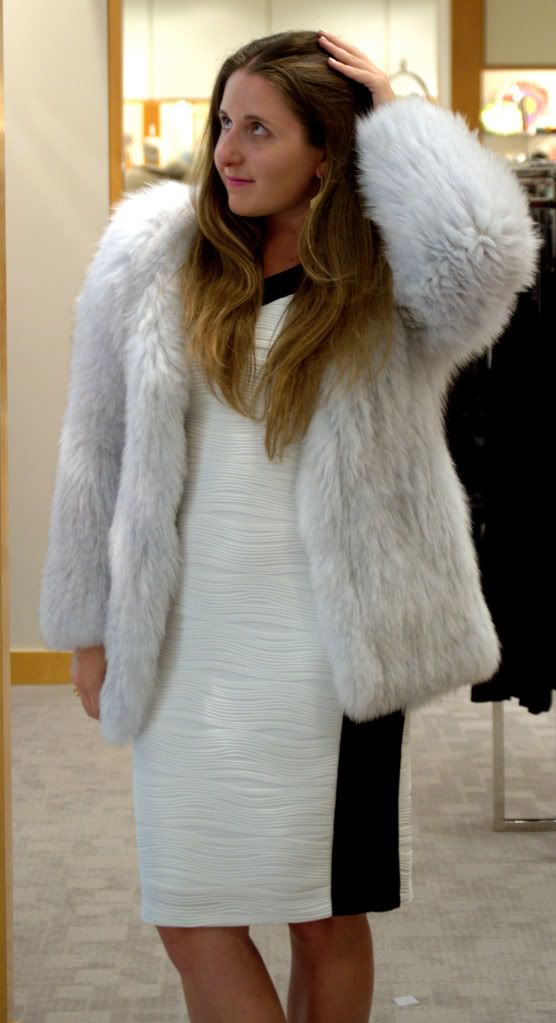 Oh you know, I'm a model.
Showing you the fashions of fall. Take note of the leather accented pants and the smoking slippers.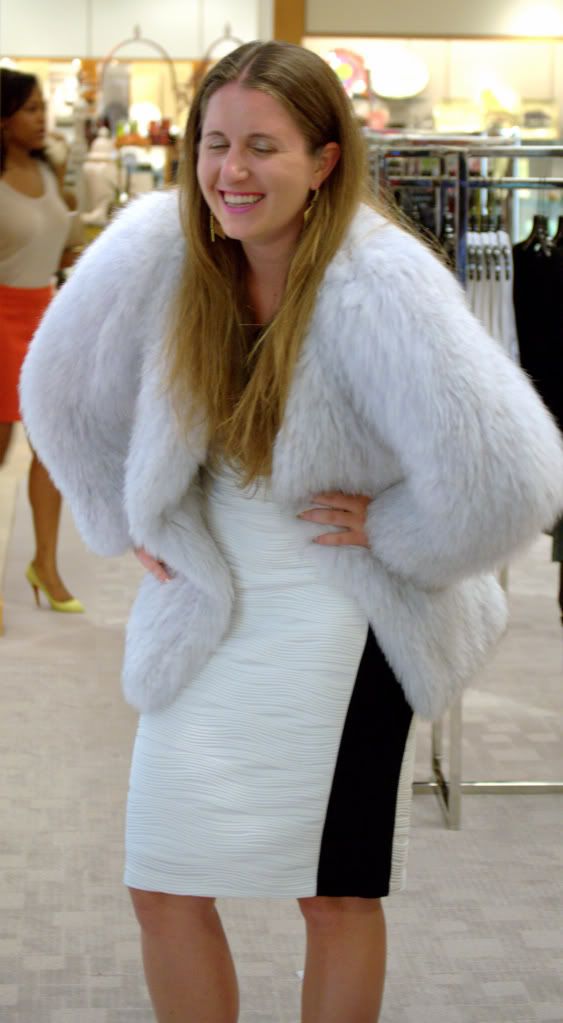 In case you wanted to know what I look like doubled over laughing. You're totally welcome.
Bisous!