Bonsoir mes belles! I hope you are in full on weekend planning mode! I have been since last night. What was going to be a low key weekend with no real plans has turned into girls golfing night out on Friday (yes, you heard that right) wedding dress shopping Saturday (not for moi, but roommate got engaged!! major excitement going on over here 24-7) baseball game outing Saturday night to see my favorite pitcher (ok, second favorite behind the brother) pitch, 10k run Saturday morning with Ms.
Liz
and friends and even more wedding dress shopping on Sunday. Can you say jammed packed?? Mais, c'est la bonne vie! I love weekends like this that are just filled to the brim with casual hangouts with friends and lots of roommate time!
So last we chatted I shared some of my favorite take-away tips from the IFB con. Post conference I learned another very important blogger tip:
mingle whenever possible
! Basically when you put a bunch of bloggers in a room together, throw a cocktail or two their way and say go for it, goodness ensues! I haven't been to too many blogger meet-ups, but I am quickly learning that they are fabulous! We all feel like we know each other already because we have been reading about one another's lives through our blogs, so there isn't any awkwardness when you meet. And even when you meet new bloggers, everyone is so friendly and welcoming that you are immediately set at ease. That is exactly how I felt last Wednesday when I mingled with so many lovely ladies post-conference during
Katy
's StrandedBlogger event! She was a perfect hostess and the venue she chose, the top of the strand rooftop bar, was gorgeous, complete with an empire state building view- my first of the trip! It was so nice to put a face to the blog when I finally met Katy of Modly Chic, and I assure you all, she is just as sweet and laid back in person as she seems on her blog! I also got to have a really awesome chat with a social media publicist named Andrea, who was helping to promote a very interesting sounding book that I am looking forward to reading. And I also met
Alex
and
Nnenna
, who I got to see a lot more of throughout the week. Alex was basically my new york city life saver, teaching me the ropes of everything from hailing a cab to braving the subway. Thanks girl for making my trip a lot less stressful!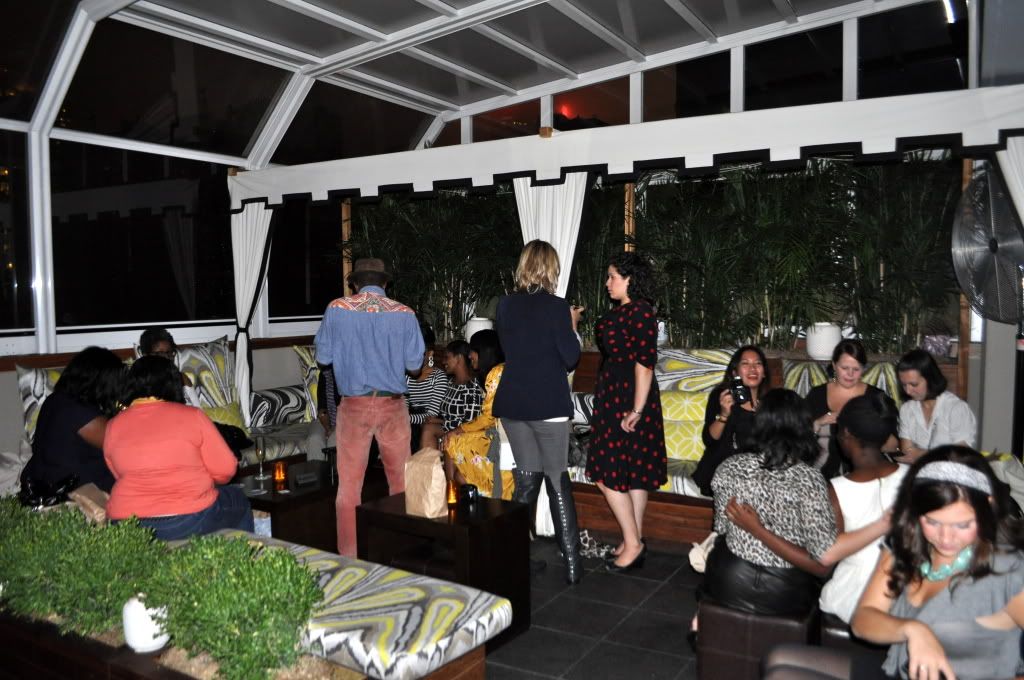 Bloggers mingling at top of the strand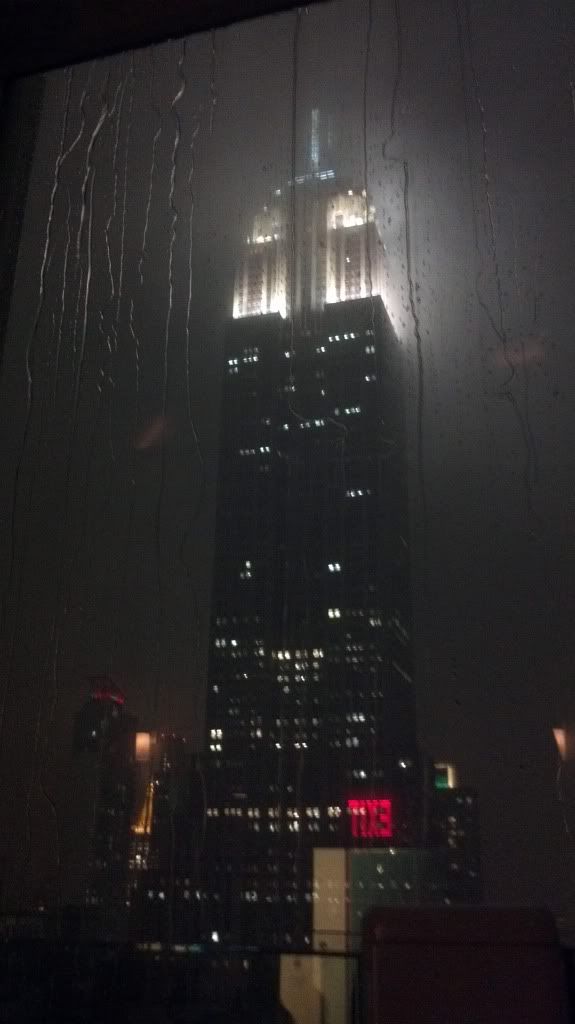 Didn't even know we were this close to it until the end of the night. Met some really nice kansas city boys while bonding over being touristy and taking photos lol!
The one and only Katy with two other lovely ladies who I didn't get to met.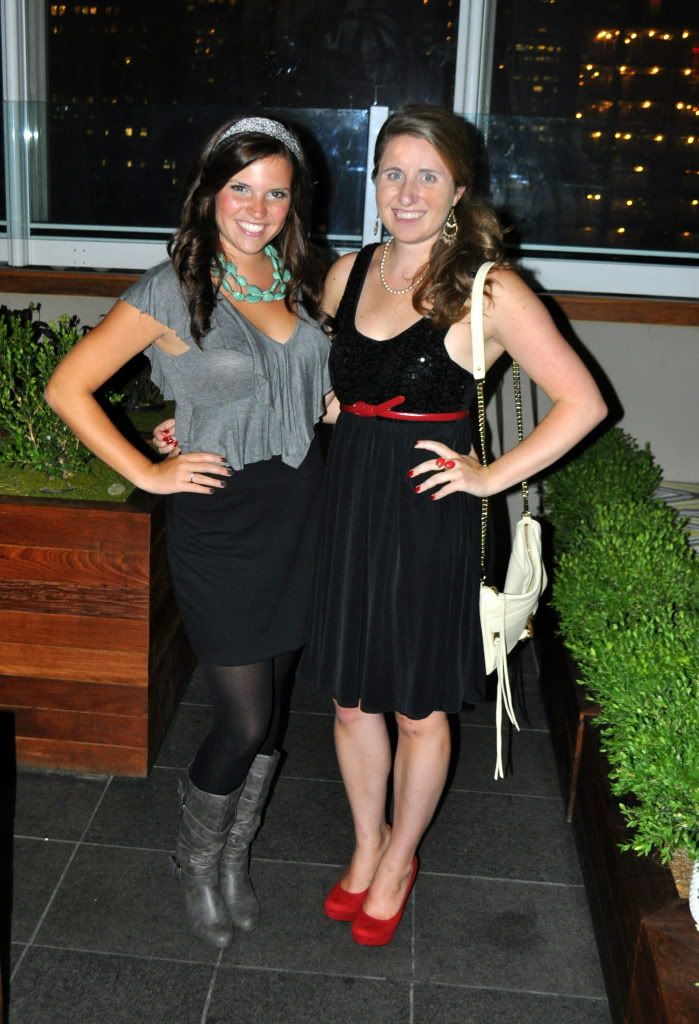 Andrea and me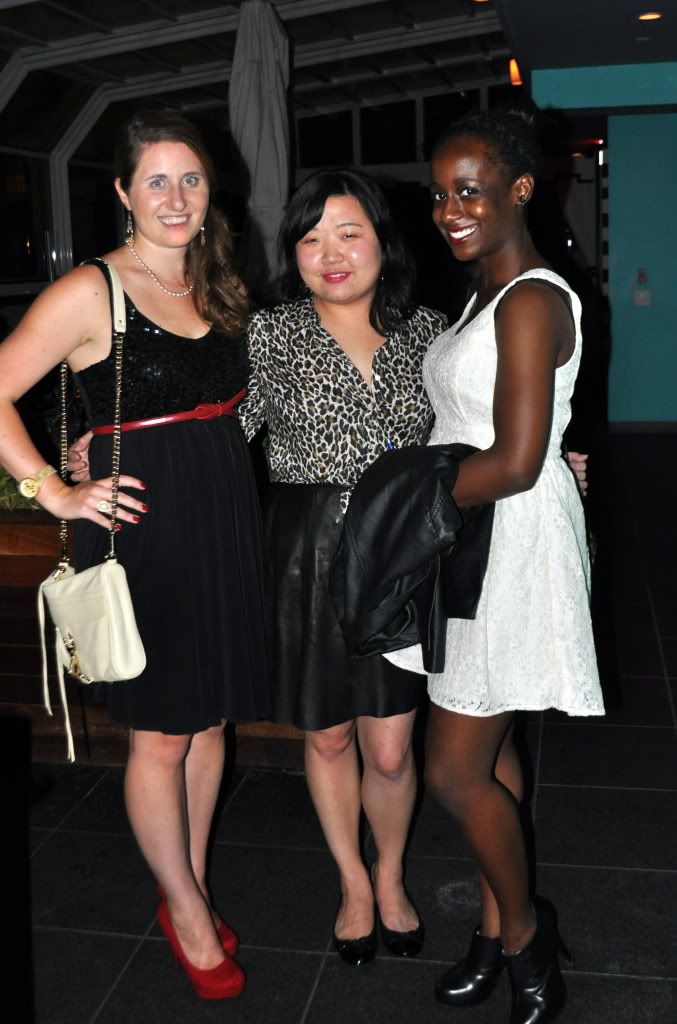 Me, Alex and Nnenna. We were basically blogger bff's for the week!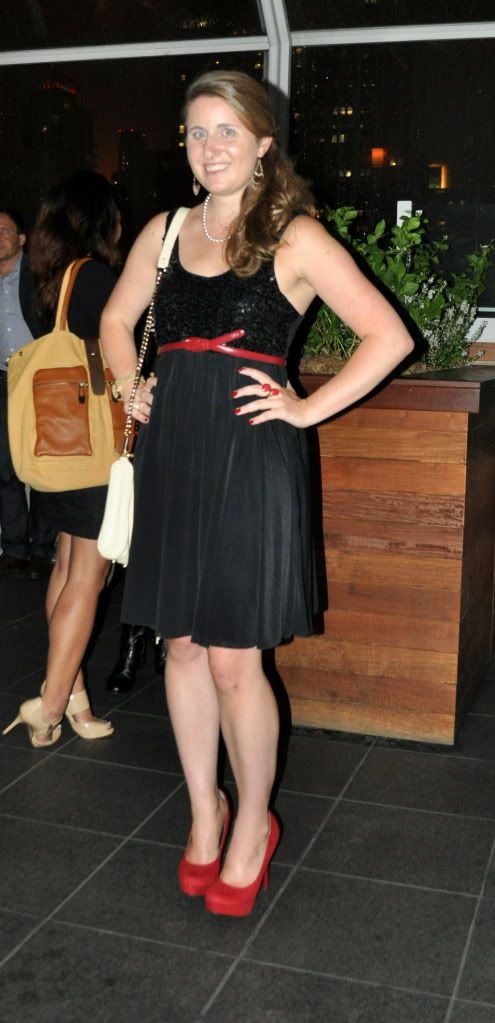 What I wore to the blogger mingle. Dress/belt: Kohl's, Shoes: Target, Bag: Rebecca Minkoff, Pearls: China, Earrings: Forever 21, Watch: Michael Kors, Ring: Amrita Singh. Hairstyle c/o KMS California (thanks!!)
And a mirror shot. The classic sign of a blogger going solo for the week!
Tune in later this weekend for my recap of Fashion's Night Out!

Bisous!