Aloha lovers! I hope you have all had wonderful weekends filled with all the goodness that weekdays just don't seem capable of containing. Like waking up late and chocolate chip pancakes. Or a myriad of sporting events and girl talk. The second was what my weekend agenda had on tap. You have no idea how fun it is to bond over a shared lack of golfing ability, or, even better, a shared love of cute baseball playing butts in tight pants :) Ladies, you know what I am talking about, and you know I'm right.
So I know it is taking me forever to get through my NYC/fashion week trip recaps, but each event was too amazing to not give each its own post, and I really want to share each of my adventures with you. Mainly because I am hoping to entice all of you enough that you will join me in NYC next time. Is it working? :) After a wonderful first day in NYC with
IFB
and
Stranded Blogger
, I continued the fun Thursday night with Fashion's Night Out! For any of my long-time readers (aka my mom and maybe 3 other people, lol) you might remember that I was in the city
last year for FNO
, but didn't really participate in anything. This year I knew where I wanted to go and made a plan of attack. Somehow, I still only managed to make it to a few places!! The event is just so crazy, and electric that you get sidetracked and enjoy just wandering around browsing. The best laid plans, right? I did hit up Betsey Johnson for several hours, and had a blast sipping bubbly and getting my hair done. Then I was able to meet up with
Alex
and browse through Kate Spade while being serenaded with some absolutely terrible, but awesomely fun, karaoke. We ended the evening with a late night burger and fries at SoHo Park and then I got my first lesson in navigating the subway, or train as the
real
New Yorkers say. It was a whirlwind of a night, but a total blast. I really liked getting to see SoHo area, and think it would be a place I'd spend a lot of time if I was ever to relocate to the city that never sleeps. Enjoy the photos, and I will have the last two NYC segments (blogger's night out and Hillary Flowers fashion show) up this week. Then we can continue on with regularly scheduled posts!
Live models dancing in the windows at Betsey Johnson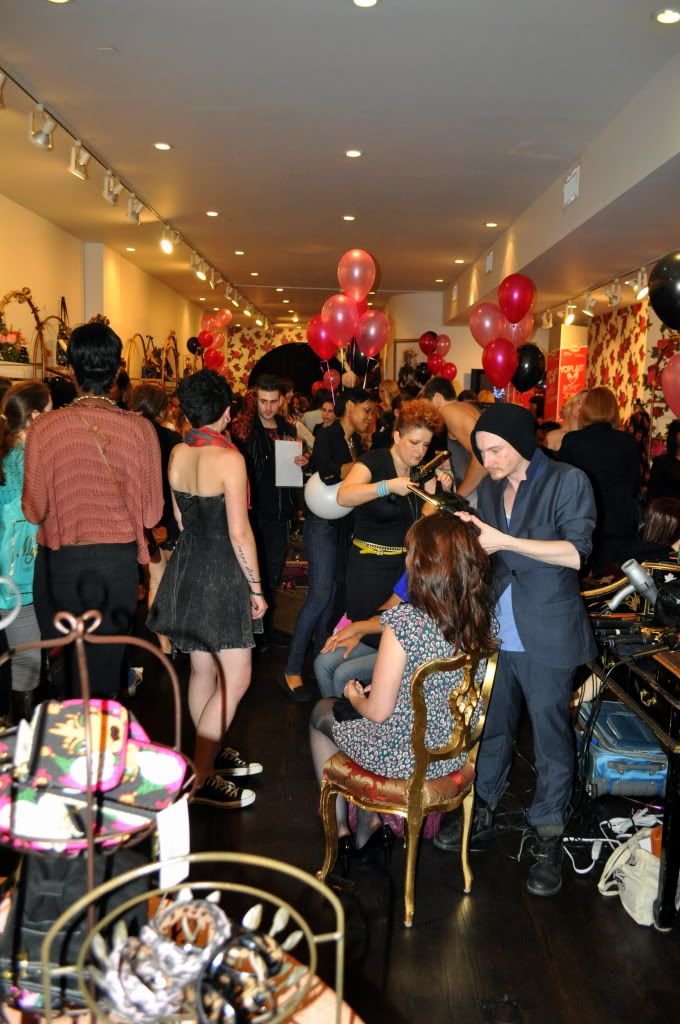 Trying to battle through throngs of people at Betsey's awesome FNO party! And the fantastic hair crew that did my hair for the evening :)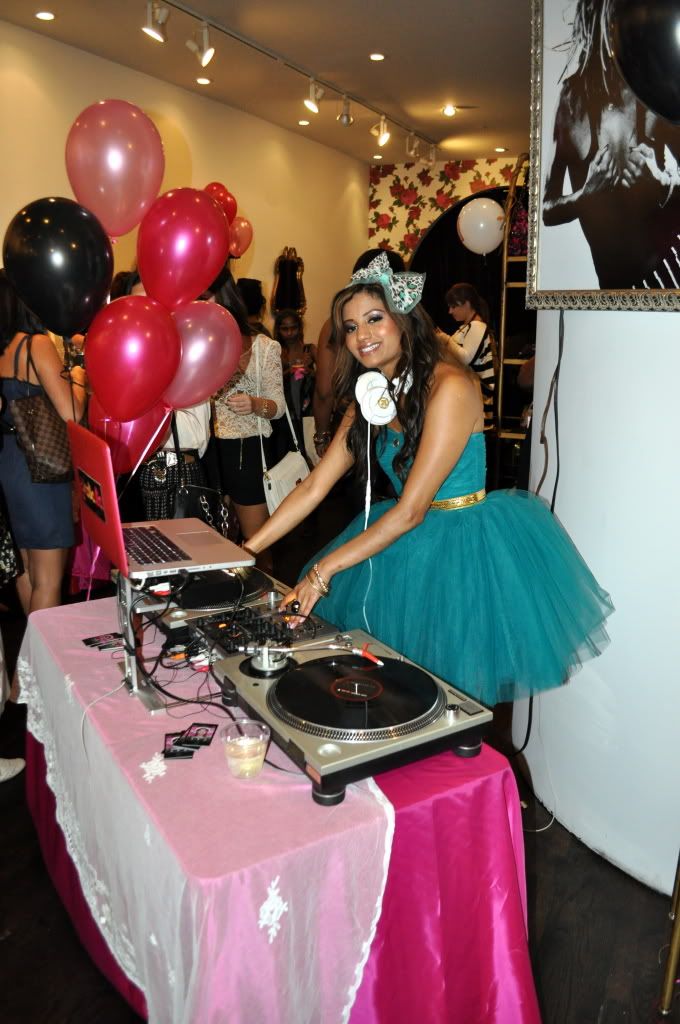 The very fashionable DJ Kalkutta spinning some sweet tunes, and rocking my favorite Betsey dress in the store!
On to Kate Spade! We gave our feetsies a rest in the wedding department.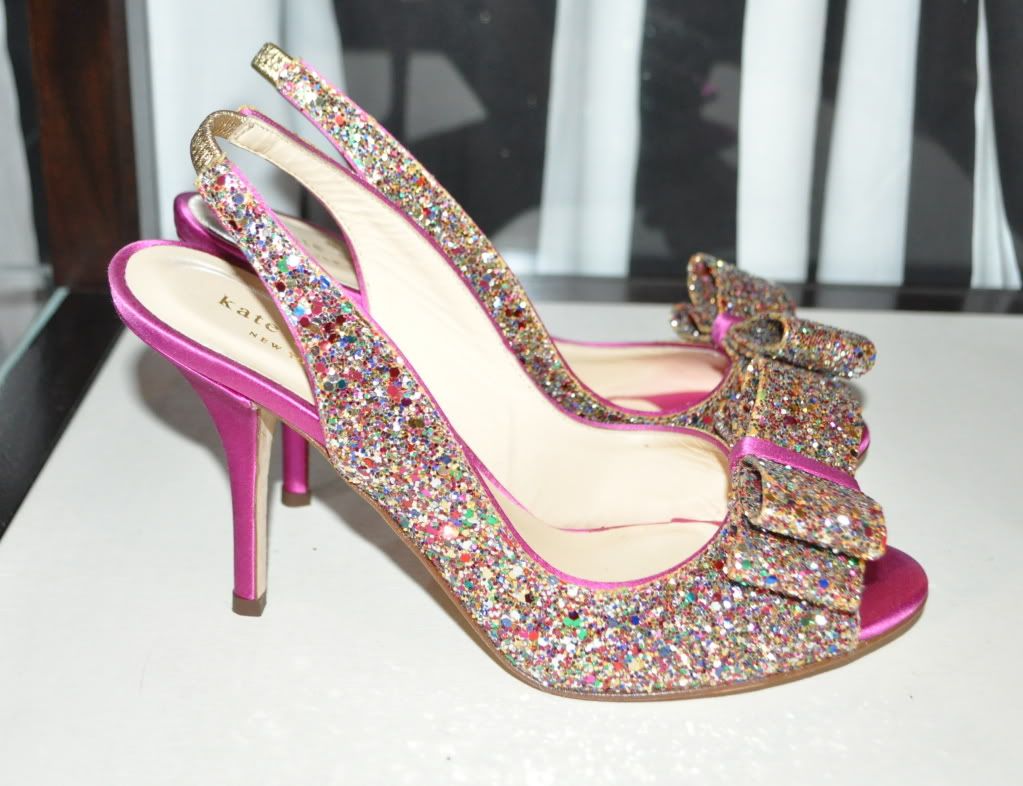 Obsessed! Pink, glitter, slingbacks. I think these should be named the Laura shoe!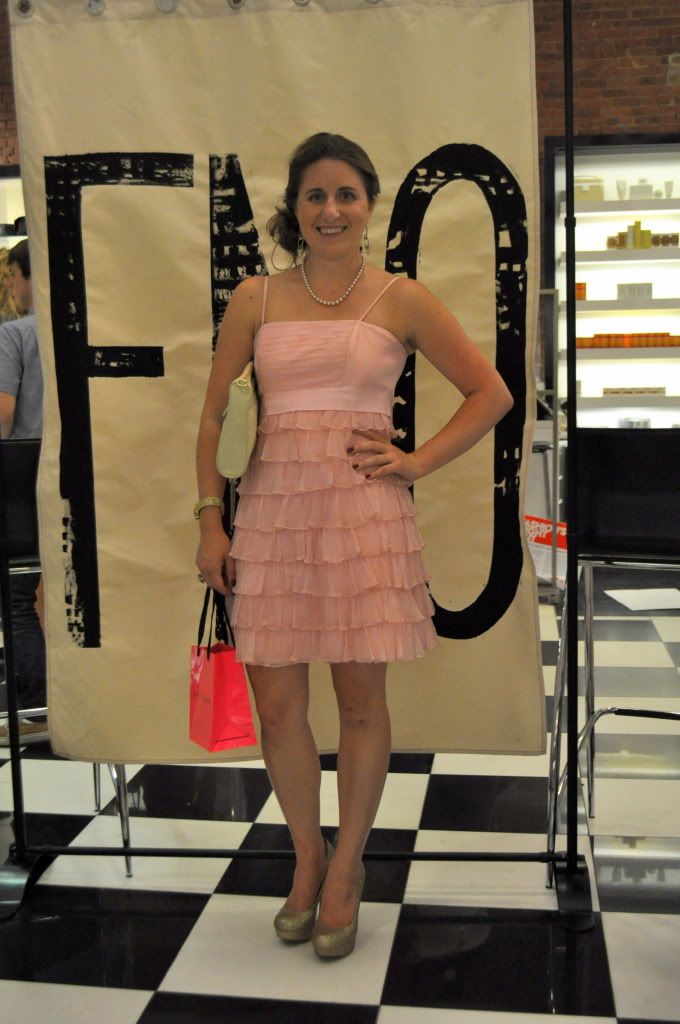 What I wore for FNO. I apologize for how dark and grainy they are :( Dress: Betsey Johnson, Shoes: Steve Madden, Watch: Michael Kors, Clutch: Rebecca Minkoff, Pearls: China, Earrings: Forever 21, Ring: grandmother's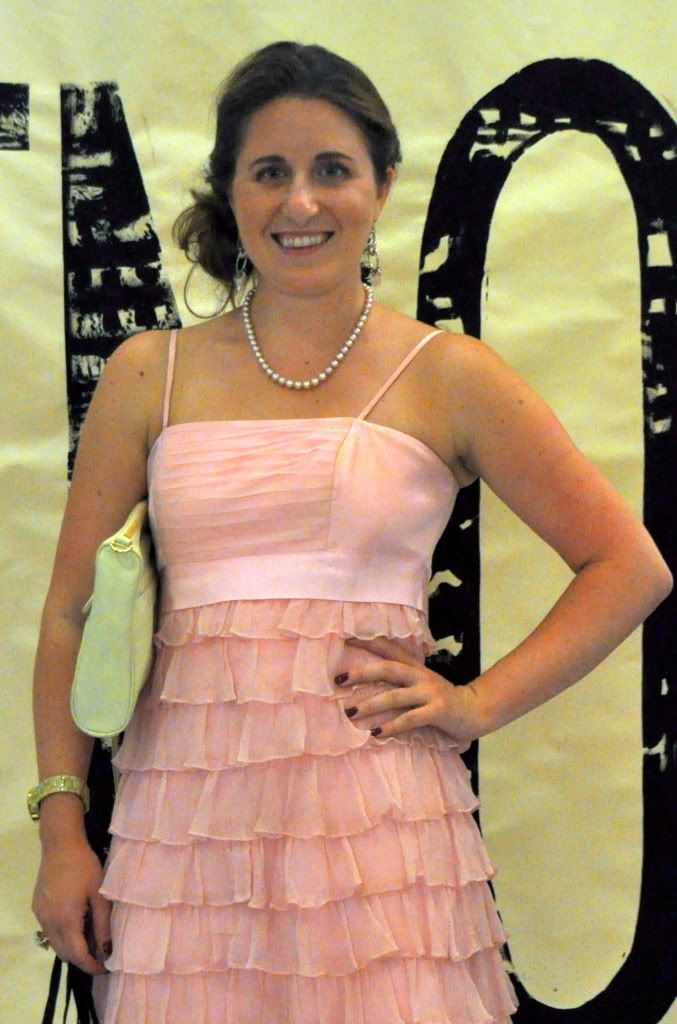 I thought it was only fitting to wear my favorite girly, Betsey Johnson party dress for the festivities!
Hair was falling out a little at this point, but I really liked how the BJ team styled it!!T
Bisous!