Salut babes! I hope I am finding you pampered and relaxed after a soothing weekend. Did anyone else have as bumtastic a weekend as me? If so, I hope you thoroughly enjoyed it, comme moi. Honestly, I hardly left my bed, let alone my apartment. Roommate's fiancee was visiting, so the three of us did a lot of lounging around. We ate out a lot, laughed a lot, watched a lot of movies and enjoyed each other's company. They are one of those couples that rarely (if ever) make you feel like a third wheel. They are just easy to be around. And you can't help smiling, because you can feel how in love they are with each other. That is why it was such a joy to take engagement photos for the two of them this weekend! It was shoot one of many to come, and we had a blast. I by no means consider myself a professional photographer, but I am trying to learn, and I feel like I get a little better with each shoot :) I am happy with how these photos came out, as was the couple. They still need to be edited (tomorrow's project), but the originals were pleasing to all of us.
I am closing in on the end of my "NYFW recap"series (I know I said there was only 1 more, but I lied: it is one more after tonight's post), and it is a good thing because I have several other things I want to share with you! So let's a get a move on finishing NYC, and try and catch up to present day, shall we? On my last night in New York, I had the pleasure of attending my first fashion show. The show was for a designer I was unfamiliar with, named Hillary Flowers. Outside of her designs, she owns a boutique in the lower east side and also happens to be a singer/song-writer. The show was hosted on the rooftop of the Dream Hotel, which had a gorgeous view of the skyline. I arrived very early (even though I killed some time hanging around the outside of Lincoln Center like an obsessed little puppy) for the show, but luckily I met some fascinating new friends, all with amazing stories to tell! It made my first fashion show a very memorable experience!
My thoughts:
-Though the clothing was not particularly my taste, I did enjoy the bright colors, and details such as unique cutouts, and the shoe pairings.
-I appreciated the fact that the collection was wearable, unlike many runway designs these days.
-I enjoyed the ornate swim wear collection, and how much design work appeared to go into each suit.
-The atmosphere of a show is more stressful than I had imagined. Everything moves so quickly and is over before you know it. If you aren't prepared, you will miss many shot opportunities. Next time I will be ready though! And I apologize for my poor pictures this time.
-I loved the fact that the show was on the roof, but there were too many people there who didn't even know that a show was going to happen. They did not follow proper show etiquette and made it very difficult on those of us who were trying to properly photograph the show.
-While I had no difficulty getting in the front door, my friend Alex had a very unpleasant experience, despite having registered for the show and having her confirmation. It made the evening little less enjoyable, which is unfortunate.
-Overall, the event had a rather disorganized feel, and didn't start until well after midnight even though it was advertised as happening between 11 and midnight. But I guess that is just part of the biz! I'll get used to it eventually :)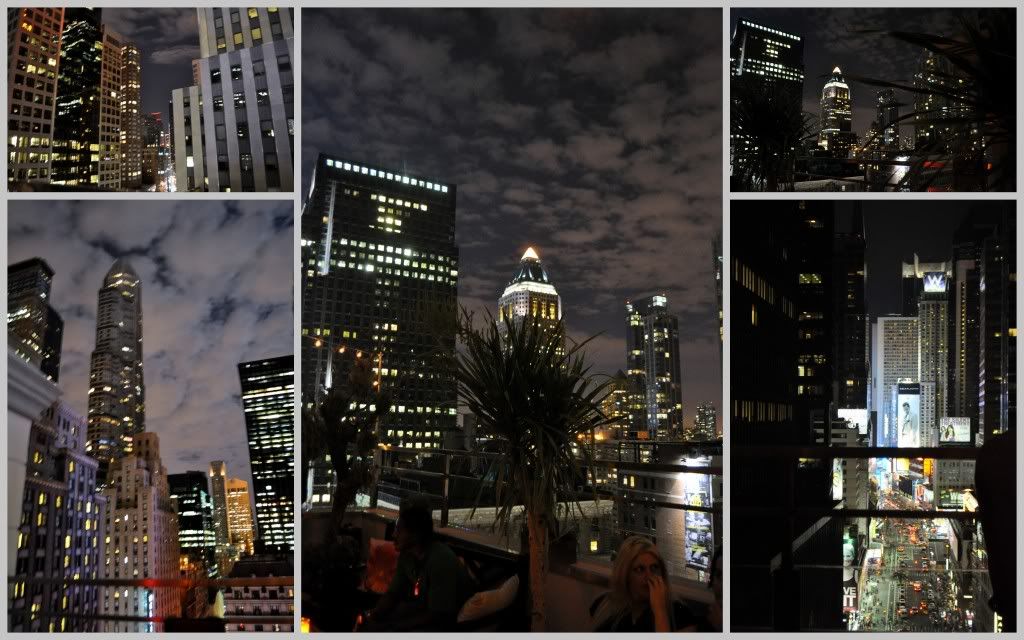 Like I said, I was a little obsessed with the skyline :)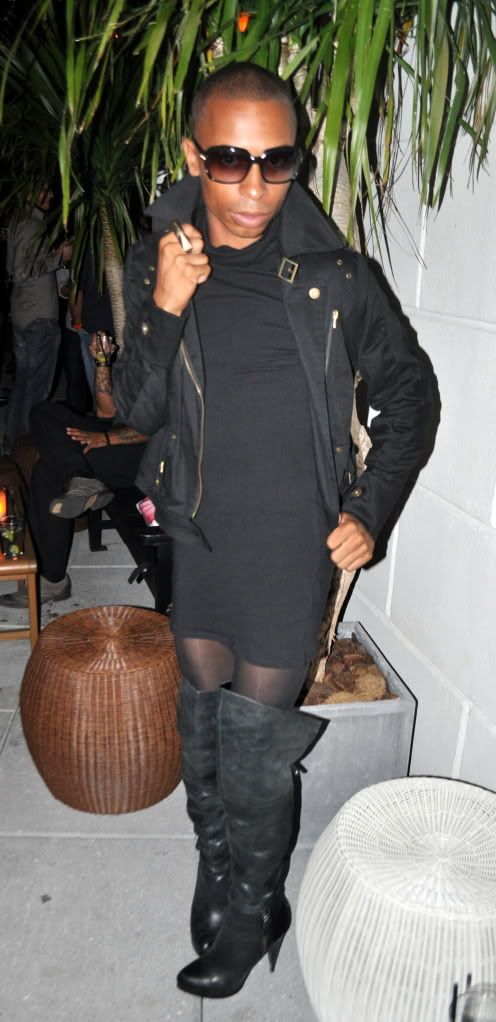 The very fierce and stylish Carson! Enjoyed meeting you and chatting!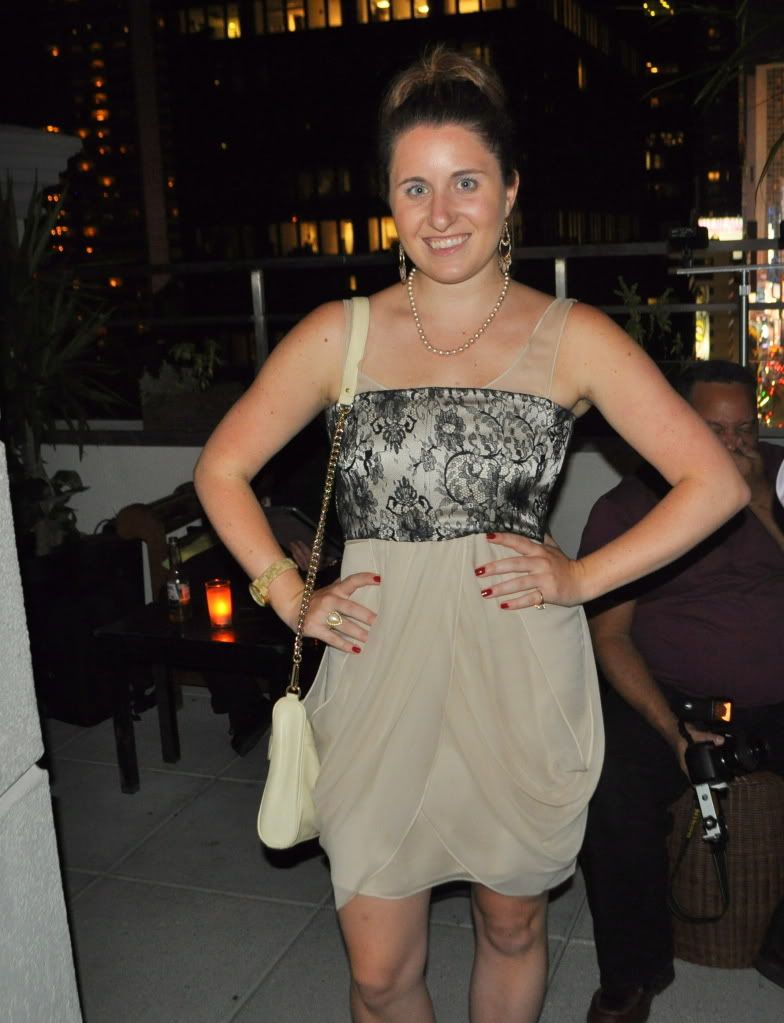 What I wore (Thanks Carson for photos): Dress; Alice and Olivia via Shopbop, Purse: Rebecca Minkoff, Watch: Michael Kors, Ring: Grandmother's, Earrings: Forever 21, Pearls: China, Nails (same all week): Essie Limited Addiction, Shoes (not seen): Aldo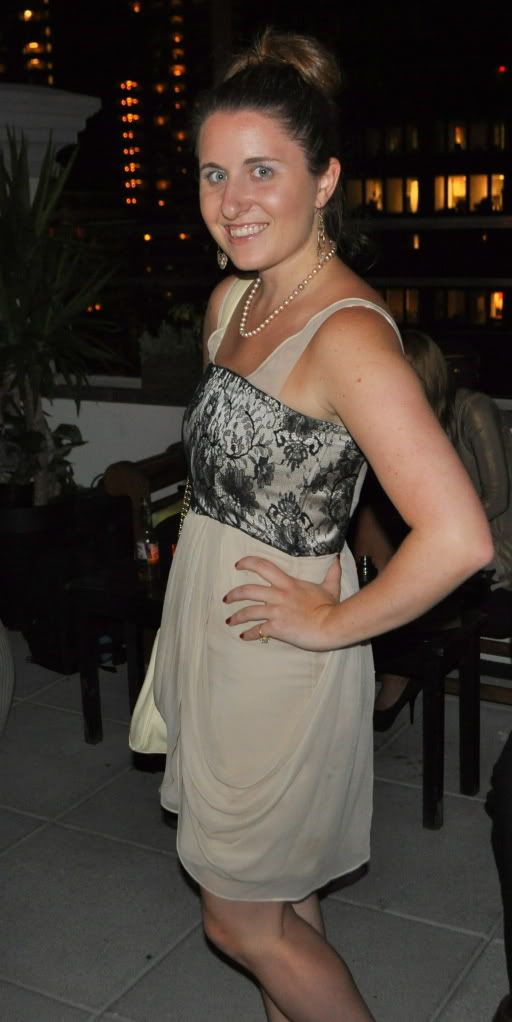 I ordered this dress (via a gift card from Tasha's giveaway!) specifically for FNO, and then wound up feeling self conscious in it when it came to the actual night. I just wasn't sure and I wanted to feel confident for FNO. I tried it back on, and with Hannah's approval, I decided it was a go for my first fashion event. I got quite a few compliments so I don't regret my decision!
The amazing group I spent the evening with!
One of my favorite dresses, and something I could see myself wearing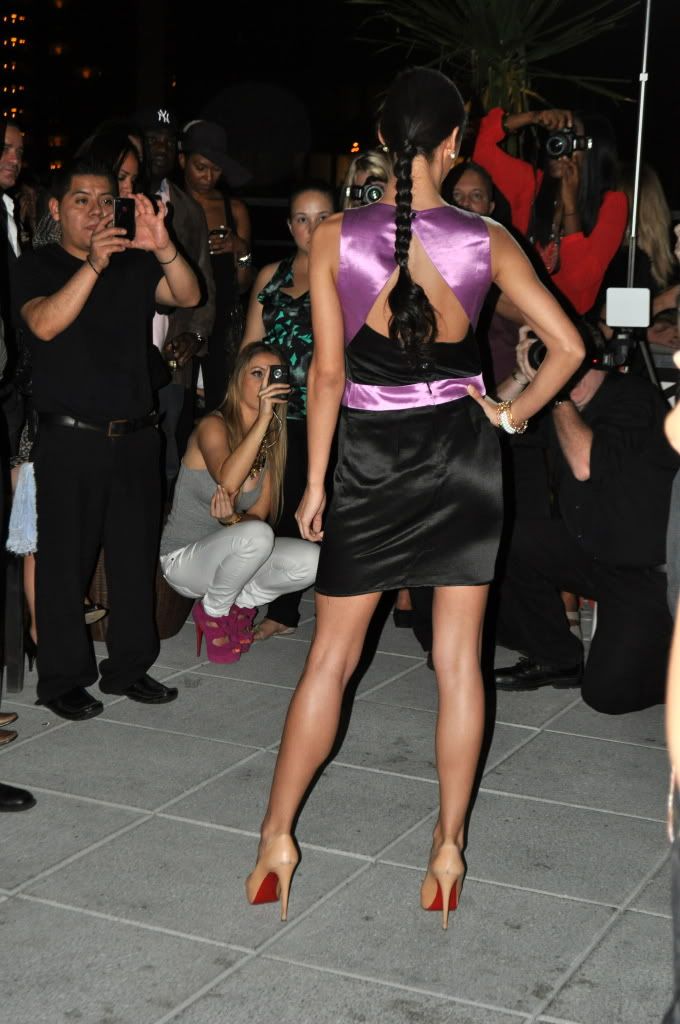 Loved the cutout back, and of course the Louboutins!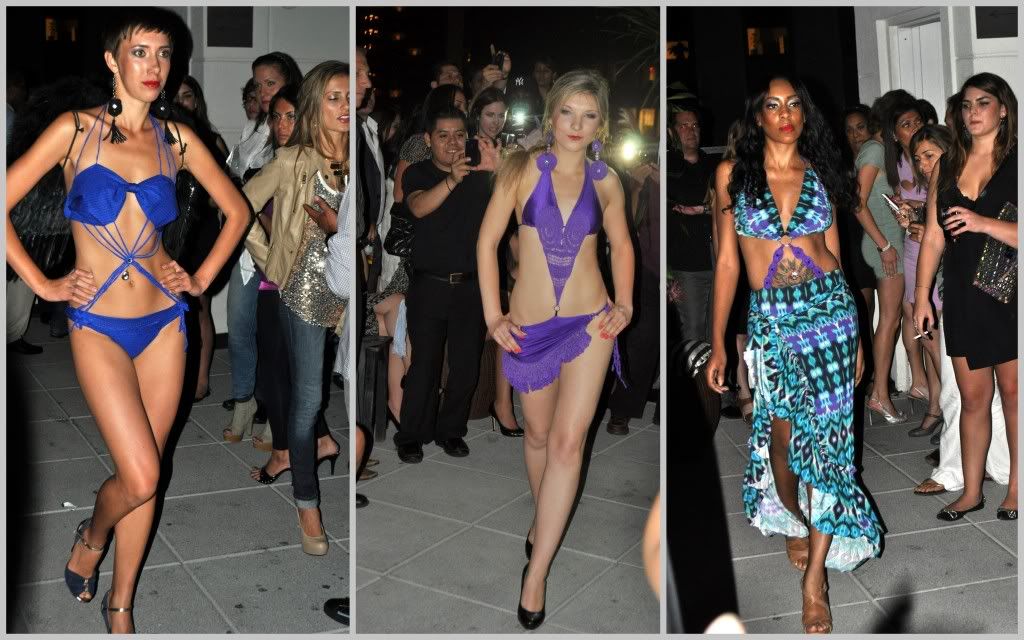 My three favorites from the swim collection!
My friend
Alex
is much more talented with her camera and got some great shots, which she has kindly allowed me to borrow. See her take on the show
here
.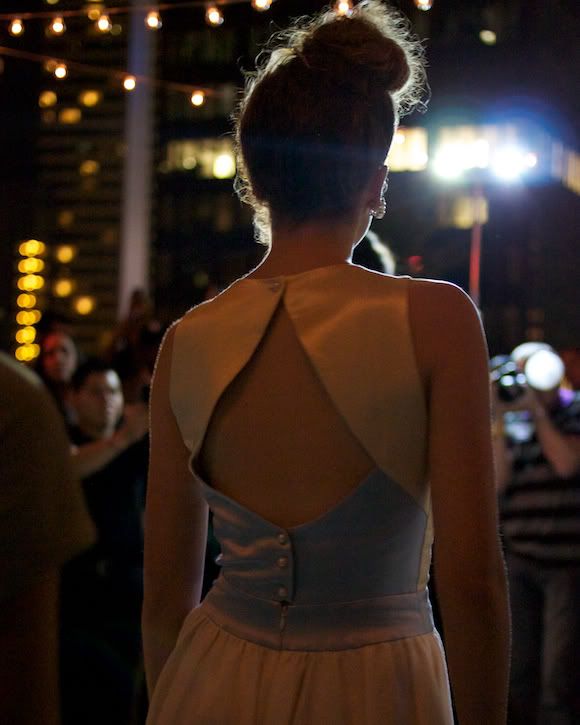 This was my favorite piece from the collection! Sorry I don't have a front photo, but can you tell I have a thing for cutout backs? (photo credit to Alex)
I think this would be a darling beach cover up. (Photo credit to Alex)
This suit with angel wings combo was stunning! A lot going on in the suit. (Photo credit to Alex)
For those of you who have been to shows before, do you remember your first experience? What was it like? Was it overwhelming at all?

Bisous!