Hello beautifuls and happy Thursday! So many people choose to celebrate Hump day, or rejoice over Fridays, but I personally think Thursday is an under-appreciated day of the week. I mean everyone is so ready for the weekend that they are always ready to party. And everything always seems to be cheaper on Thursdays. Thus, henceforth I will most indubitably enjoy Thursdays. It is official because I used big words.
By now you are probably all way over hearing about my New York trip. I'm tired of typing the word New York. Really tired of missing New York and wishing I was still in New York. So let's commence with finishing the New York posts, shall we? Only one more to go after tonight! I can feel your excitement radiating through the computer. On my second to last night in New York I got to experience the first annual Blogger's Night Out! I had no idea what to expect going into the evening, as very little information had been discussed. But I had an incredible evening socializing with some really amazing ladies, sipping custom cocktails and laughing our heads off at all our silly blogger antics. The
BNO team
hosted a truly first-class evening and took such good care of us! We left with quite a bit of swag and got to network with awesome brands, such as
LuLu's
where you could spin a wheel and win prizes! Ever since my early years of drooling over The Price is Right, it has been a life long dream of mine to step up in front of a cheering crowd, spin the golden wheel and watch the ticker land on that magical space! And guess what chicas?
I did.
Ok, so the crowd wasn't cheering, but the ticker did on the FREE ITEM spot! Which meant I got to go home with
these
babies. I can't wait to style them up right and show them a good time!! Oh and I learned a very important lesson about bloggers. When you throw us in a room together we will be incredibly social and giggly one minute, and then total tweet nerds another. I guess you just can never take the tweeter out of the girl. no matter how chic an event she is attending :) Needless to say I had a blast hanging out with my new blogger besties of the week,
Alex
,
Nnenna
and
Katy
! I hope next year there will be many more familiar faces there to share in the fun! Check back in at the end of the weekend to read about my first fashion show experience!
My first impressions of BNO! It was already a rocking party when I got there :)
The sweet menu for the evening. I had the sweet voga and it was deliciousness!
Alex with her LuLu's loot! And she styled it up wonderfully the next night!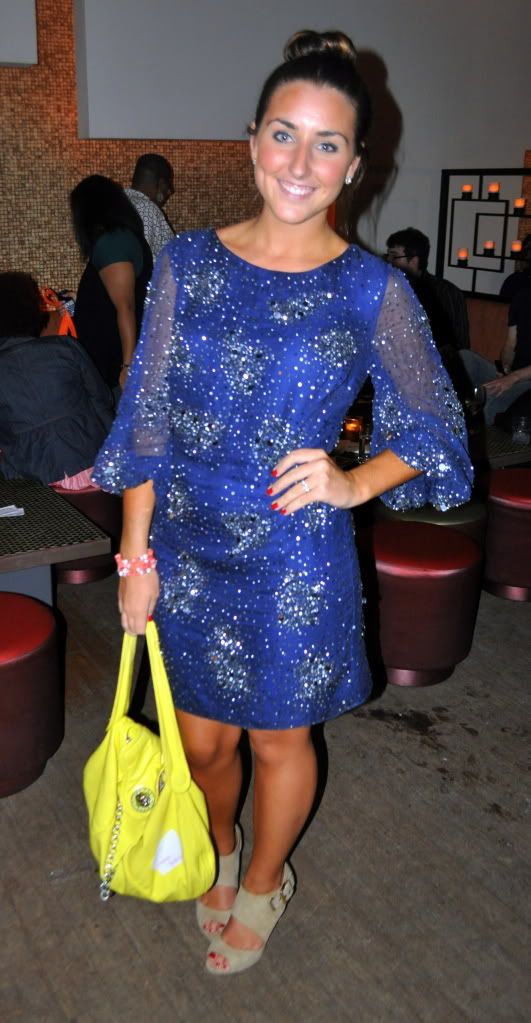 I met Allie while standing in line waiting for our chance to spin the lulu's wheel and I told her I was crazy about her dress. Turned out she had been able to rent it from rent the runway for $1! Can you even believe that??
I was so in love with her in-your-face green sparkly shorts! Girl has got confidence to rock those bad boys!!
Just part of out swag! And one of the sponsors for the event. If you are all very good girls, I might just have a giveaway coming soon for you!!
Again, my blogger bffs!
Pretty Alex and me in the background being a typical tweet nerd! (Photo credit to Nnenna!!)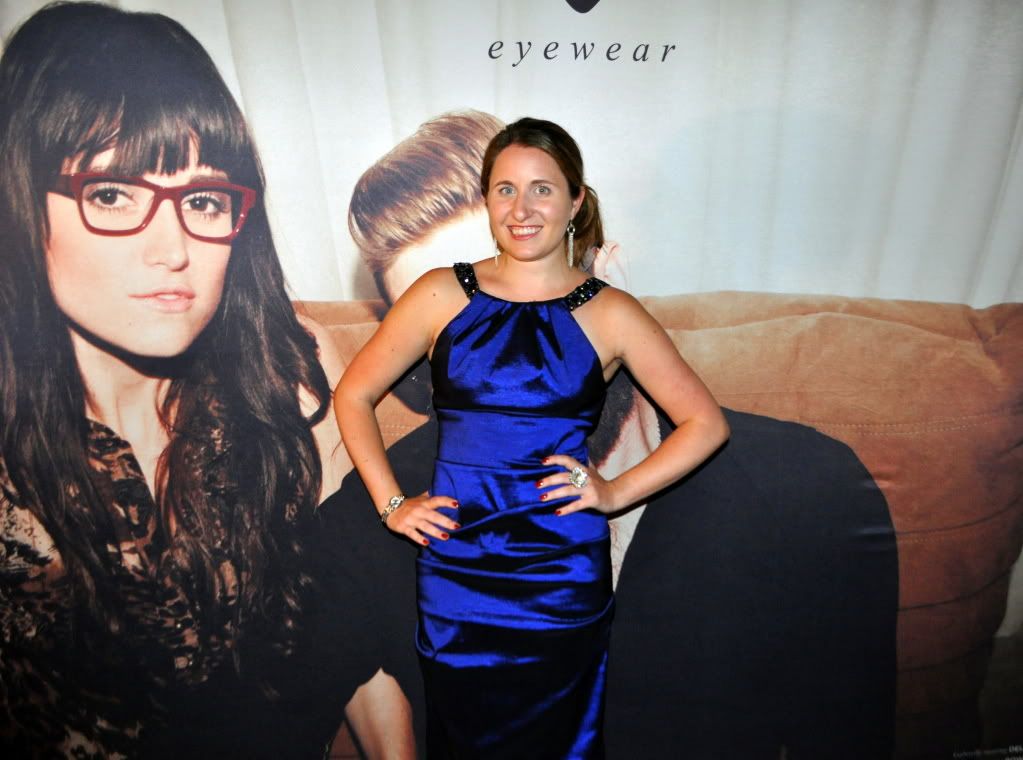 What I wore for BNO: Entire outfit was gifted, mostly from mom :)
Oh and the crummy hairstyle was c/o me. I always think it looks better than it really does, but a low side bun is about all I can do on my own. Well, that and a high bun. I guess buns are my thing.
Were any of you lovelies at BNO? I'd love to hear about your experience and if you enjoyed yourself as much as I did? And I hope I'm not the only one anxiously awaiting to hear from the BNO team about when the next event will be, so I can mark my calendar with a countdown. Anyone? Anyone? Bueller...Bueller...
Oh and just in case you didn't get a chance to see the new Wednesday feature, check out yesterday's
5 Ways Wednesday post
and don't forget to send me suggestions of items to style for next week!
Bisous!