Aloha lovahs! I'm feeling rather tropical right now as this blog post is coming to you from... ok well it is from the DC airport. I know, anti-climatic. But, I am heading to Florida so I think the tropical mood is still totally justified. For the next six days I will be doing nothing but spending time with my family, many of whom I haven't seen in YEARS, soaking up sun, relaxing and checking in with yall of course :). You know what I will NOT be doing? Worrying about my job hunt. I made a deal with my worry wart side. If she gives me the next six days, she can then go on worry over drive the minute we return. She reluctantly agreed. (Creepy that I just referred to myself as two people? Peut-etre....) I am actually going to get to see a cousin who I haven't seen in 10 years, and meet her two precious little babes! Plus, I will see my godson who I also have not seen in 4 years. I am beyond excited, people.
But believe it or not, this post is not about me. Shocking, I know. Today it is all about an incredible new spa experience nestled right in my very own corner of the woods: Georgetown! When Catherine invited me to the press preview party for
Nectar Skin Bar
, I was thrilled and the evening definitely did not disappoint. It was honestly one of the most amazing events I have ever been to. The spa was immaculately decorated, the cocktails delicious and the products offered were top of the line. Everything was absolutely first class and the staff members felt more like friends than anything else. Friends who know about the best beauty products. Is there any better kind? When I am back from my Florida jaunt I will be returning to try out one of their new services, the Chocolate Sun Organic Sunless Tanning! Some of the girls hosting the event last night were sporting the tan and it looked more natural than any tan I had ever seen. Plus, it is an organic treatment meant to hydrate your skin while adding a sun-kissed glow. I only wish I had known about it
pre
Florida, so I could have a little color on the beach this week. Roommate and I also decided we will be treating our moms to a mani/pedi spa day this Thanksgiving when they are both in town. We can't wait to take our moms out in style! If you are in the area, definitely check out Nectar Skin Bar for an unforgettable skincare experience!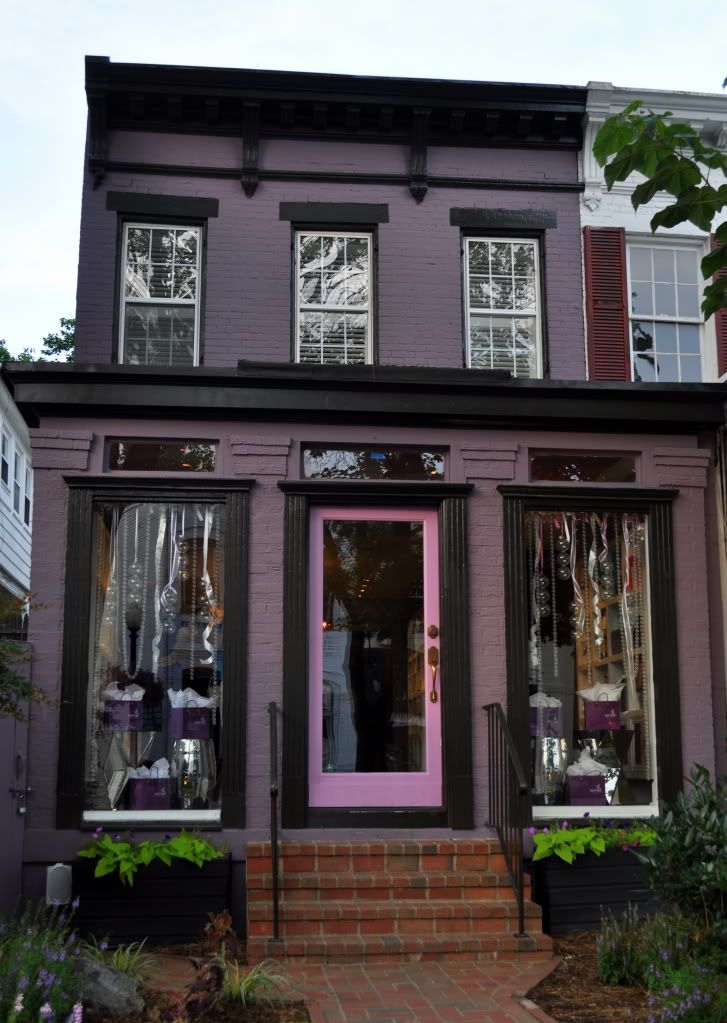 The adorable 18th century row-house (1633 Wisconsin Ave.) where Nectar Skin Bar is located
I love their coloring and branding
The delicious cocktail served on the back patio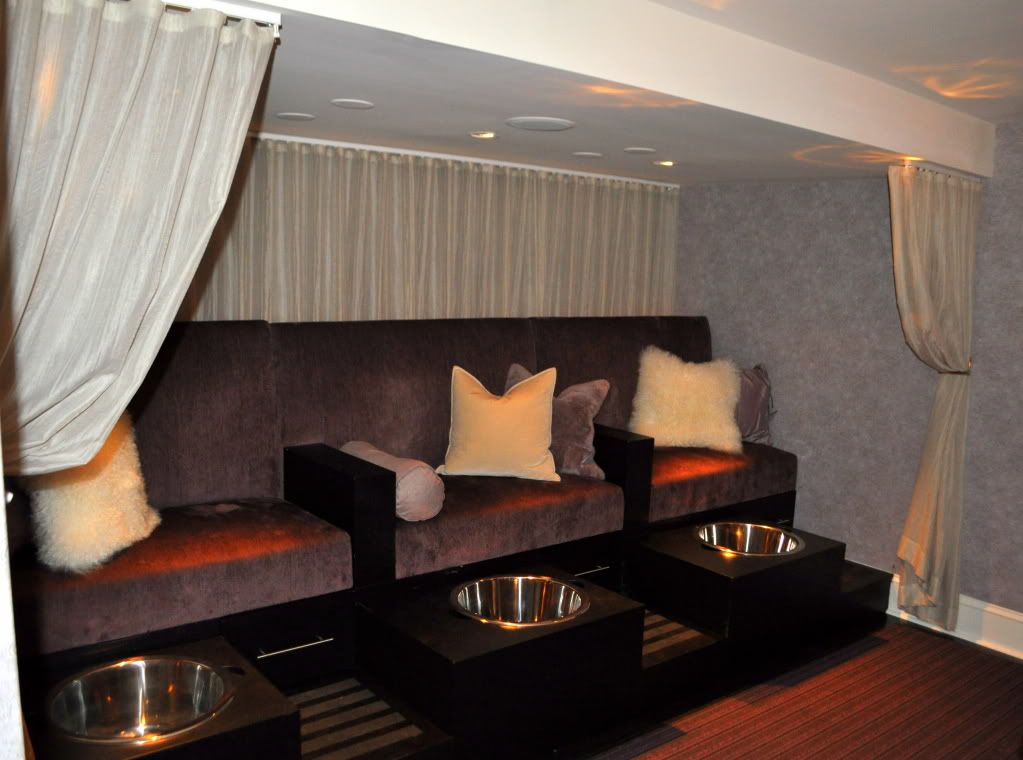 Is this not the cutest mani/pedi room you have ever seen? You are probably packing your bags and booking your appointment as we speak. If not, you should be :)
One of many shelves of top of the line beauty products
The inviting back patio for outdoor treatments
The beauty room where genius Adrian does his work
Thank you, Nectar Skin Bar for including me in this wonderful event! I will most certainly be back :)
A little preview....
Check back tomorrow for a full outfit post! Until then, lovahs.
Bisous!