Hi dolls! Look at me, blogging two days in a row, keeping promises and shiz. It's like I'm a whole new blogger. Or, I'm the blogger I used to be, finally getting back into the swing of things. That is more like it. So, a little update for those of you who were curious. My year-long fellowship ended and I have been officially unemployed for a week and a half. It feels.... odd. That is really the only word to describe it. It isn't all bad, because I am enjoying the relaxing time off, and the increased amount of time I have to do the things I enjoy (aka blogging). Plus, I am currently down in sunny, hot (as in surface of the sun HOT) Florida visiting family. I really can't complain. But the lack of a paycheck rolling in today is definitely a reminder that I need to find my next job asap. As in, I needed it yesterday kind of asap. But, I am not worrying about this until after I get back on Monday. Worrying has no place on a vacation.
Yesterday
I showed you photos from the incredible press preview of
Nectar Skin Bar
, and only gave you a little preview of my outfit. Don't fret, because today I have full photos for you! I know, you probably lost a lot of sleep over my little game. I am sorry dears.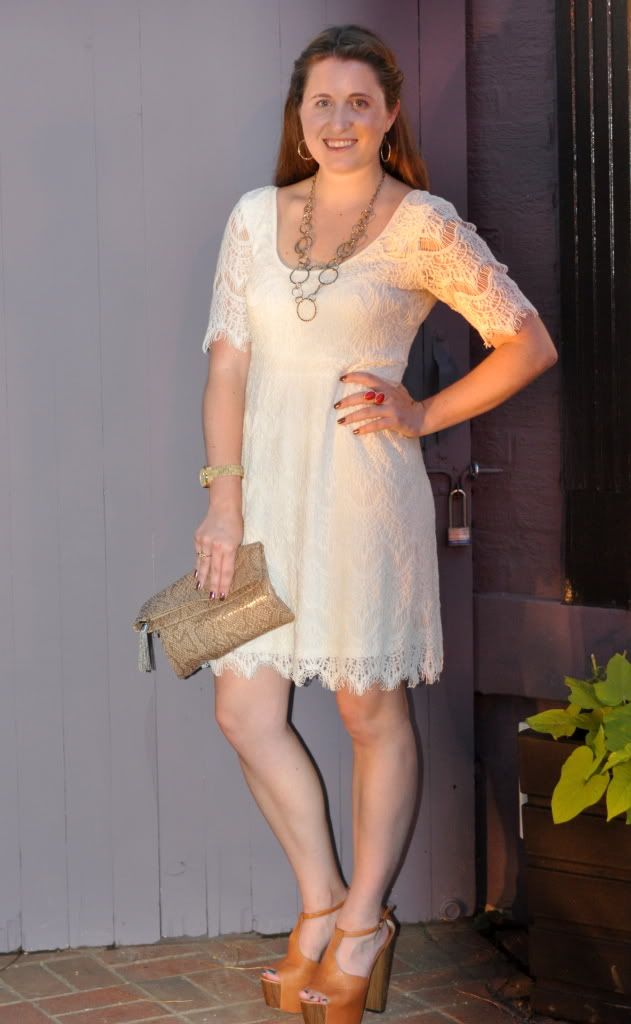 Dress: Urban Outfitters, Shoes: Jessica Simpson, Watch: Michael Kors, Clutch: Banana Republic, Ring: Amrita Singh, Necklace/earrings: gifted
Excuse the glistening face I'm sporting, but trust me you'd be sporting it too if you were walking around in 100 degree weather.
Lace, snakeskin and 6 in. wooden heels... oh my! Some may say I was over the top. I just call it your typical Monday night attire. You understand.
Thank goodness for roommate finding a hair style to get my hair off my face, and it partially hid the hideous amount of sweating that was occuring.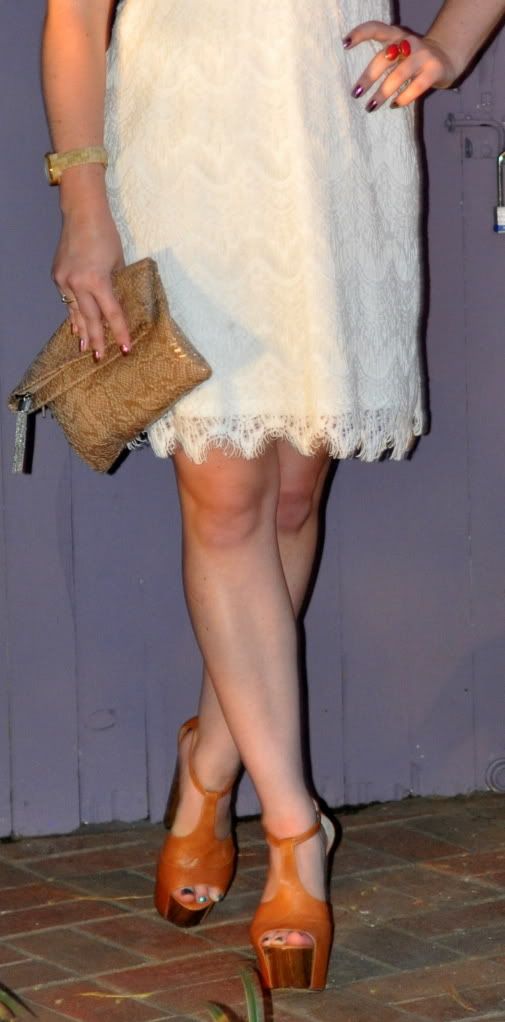 I owe Ms. Simpson a big thank you, because man oh man did her little Dany platforms garner me quite a few compliments and conversation starters!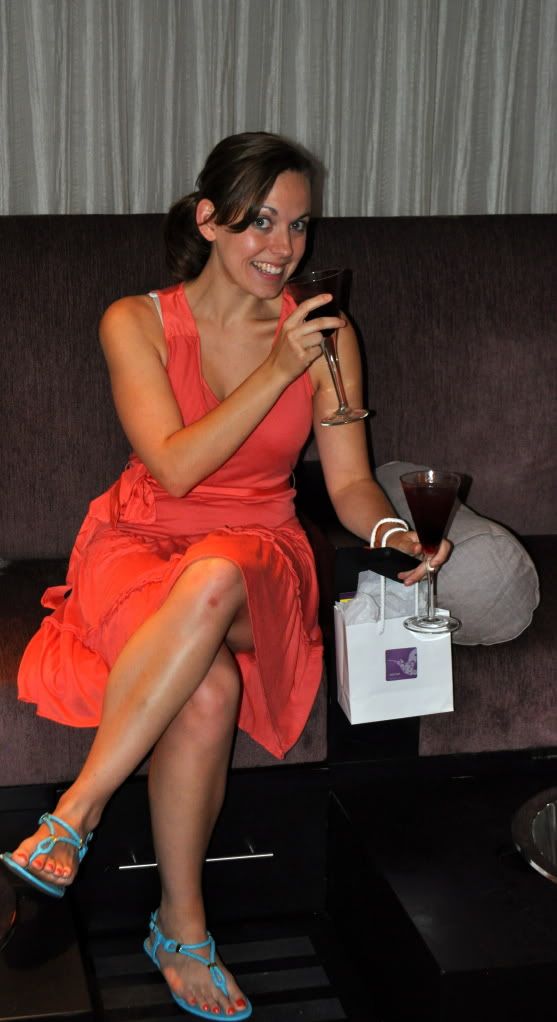 I just had to show you how cute roommate looked in her coral and turquoise outfit! And no, she was not double fisting- just holding my drink for me :)
Tomorrow I plan to do nothing but soak in the awesomeness of time with family, so you probably won't hear from me. Maybe on Sunday. Notice that I used the word maybe, which means I am under no obligation to follow through. Gosh darn, I would have made a great lawyer. Always finding the loopholes! Until the next time, dearies.

Bisous!