Afternoon doll faces! How are you on this fine, glorious December day? Me? I'm quite well, thank you. Ok, enough with the formal schmormal schmoozing and on to our usual dose of silliness and fun antics. Yea you know what I'm talking about. Today on the agenda is lots of Christmas music, laziness and curling up in bed with Parks and Recreation episodes. Le parfait jour, mes amis! I'll have to peel the covers off soon, though, and get myself dolled up for a night on the town with the bestie and her hubs. Last night was dinner with roommate and her fiancee. I think I could market myself as an unawkward third wheel. Any other takers? I'm pretty fantabulous at the role, if I do say so myself. I guess three years of singledom plus having the majority of your friends coupled up will do that to you :) Keep me in mind for all your third-wheel needs, friends.

Moving on to the fun part: presents!! Up today we have 12 beyond adorable gifts for those constant clickers in your life. You know the one. The cousin who doesn't feel whole without his nikon d7000 securely fastened around his neck. The uncle who insists on photographing every moment of holiday gatherings. The little sister who captures ordinary moments, yet turns them into magical works of art. Or maybe it is the friend who is just really good at photography. Surprise them this year with any of these gifts that give tribute to their talent, without emptying your wallet. (Well, except for the very last one, that is). Browse away, you fashionable gift givers, you.
Under $25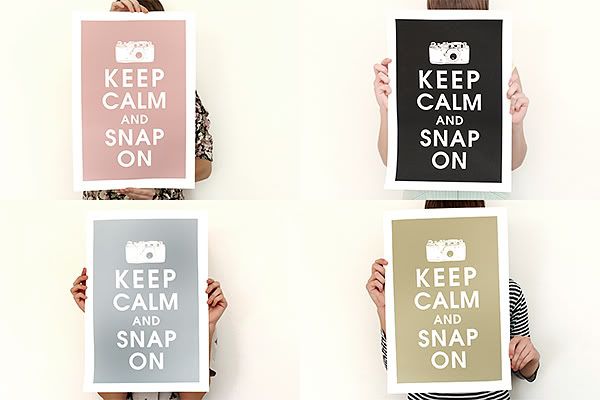 Any level of clicker enthusiast (whether casual or professional) will smile when they look up from their hours of editing and see this snappy (pun intended) poster hanging merrily on the wall. And yes, posters can hang merrily. I swear it. Price: $15. Buy here.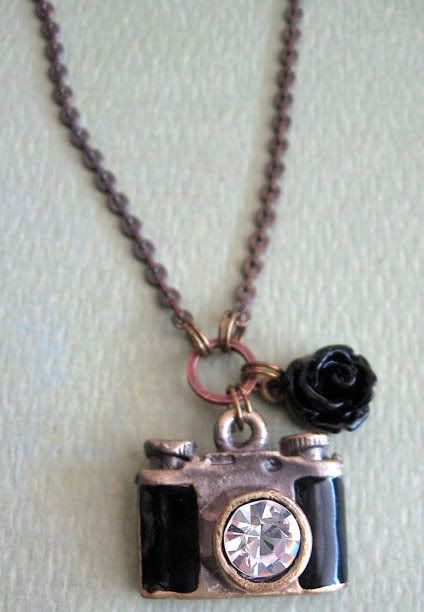 Help your fashionable photo queen to keep her passion always close to her heart. Plus, it is a great conversation starter for someone trying to break into the photo business! Price: $24. Buy here.
Ok, WANT. SO. BAD. This may be the cutest thing I have ever seen! Well, besides puppies. I guarantee your photog will smile each and every time they use this awesome lens mug as the spend hours slaving away in their editing lab. Price: $24-30 (ignore the 30 part :)) Buy here (and send it straight to me. asap. do not pass go. seriously.)
Under $50
Help your shutterbug to spice up the next photo session with this fun chalkboard speech bubble. Price: $29. Buy here.
I can't believe I don't own this yet. This updated version of monopoly allows you to completely customize the board with your own photos, and includes new and way more fun activities on the "chance" cards than we ever had as kids. Example: Show off your best runway walk and collect $100. No walk, no cash. Yea, awesomesauce. Price: $30. Buy here.
Your fashionista photographer will undoubtedly want to incorporate her love of all things photo into her everyday wardrobe. And what better way to help her stand out from the crowd (as she always does) than with this cutesy lens bracelet! Price: $45. Buy here.
Under $100
Not able to swing that thousand dollar telephoto lens they so badly want? No worries. Satisfy their telephoto needs with this lens adapter that screws onto any regular lens and allows them to see 2x farther! Price: $85. Buy here.
Remind them of their childhood days that probably started their clicking passions with an old school instant camera. Also perfect for brides to be who may want to have these for guests to capture the candid moments of their special day. Price: $80-99. Buy here.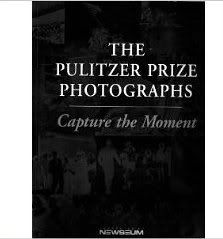 What photog isn't wowed into silence when they see the soul-touching pulitzer prize photos? Keep them forever inspired with this elegant coffee table book of the best images of our time. Price: $97.86. Buy here.
Over $100

A way awesome alternative to photoshop that has been on my list for months! Trust me, this gift will be the gift that keeps on giving as they spend countless hours tooling around with their new editing software. Price: $149. Buy here.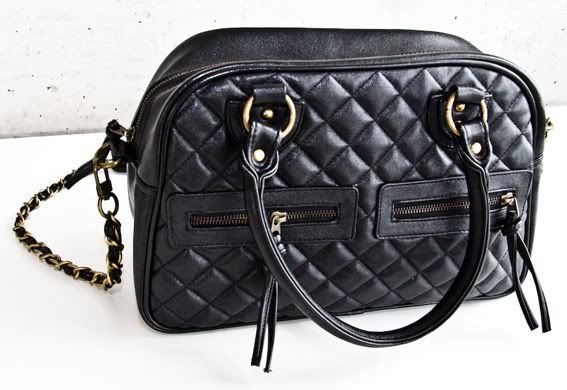 The name says it all. This is far and away THEIT bag this year. Yep, that is the real name. And all the cool kids and their mothers have one. Price: $159. Buy here.
For the true high rollers, give your favorite photo fan the gift of travel this year by booking them on a once-in-a-lifetime photography getaway experience. You'll be more popular than Santa plus the Easter Bunny combined. And that's a Laura guarantee right there. Price: $1000+. Info here.
Ok, I want it all. Like, seriously. This was so hard to put together because I had to physically resist clicking "add to cart" every time I was on these sites. Especially with those a-stinking-dorable lens mugs. And the oh-so-cute necklace. And radlab. And the luscious theit bossi bag. That was actually at the top of my Christmas wish list, so here's hoping! Anyways, enough about me. I hope this makes shopping for the click-happy friend in your life easy as pie. Mmm pie. Excuse me, I must go get some pie.
Bisous!