Ciao bellas! Hallo Sch
ö
ne. Salut mes belles. Hello lovelies! I have missed you so much that I needed to greet you four times. You are four times worth it! I know this is like the bajillionth time I have said it, but I'm back baby! Back and more motivated than ever to dedicate myself to this blog! Things are going really well for me right now, and I want to share my excitement with you dolls.
I have been working for DC's regional city magazine,
The Washingtonian
, as an intern since November and I can honestly say I have never been happier with any employment! I just feel like it fits me, and every day I wake up excited to go to work. Well, after I get my morning cup of coffee, of course. Not only do I work with incredibly talented writers and editors, but they are even letting me do a little writing myself. I feel like I am really developing my writing style, learning how to express creativity without being quite so wordy (ok, I'm still working on that) and discovering the difference between writing for print and online. I'm also making progress towards opening my photography business, and even booked my first paid gig for next month! I can't wait to work with this couple and hopefully create engagement photos that they will look back on fondly for years. I'll share more with you as the business unfolds. Wow, I used "I" like 10 times in that paragraph. Self-absorbed much? :)
To kick off my return to bloggy land, I headed over to
Cities Lounge
last night to celebrate the first blogiversary of
Cap Fabb
! Roommate met me after work and we sipped delicious libations, nibbled a few delectables, arranged flowers and mingled with great ladies! It was a first class evening all the way, and I can't wait to join many more group outings!
Happy blogiversary Cap Fabb! You sure do throw great parties :)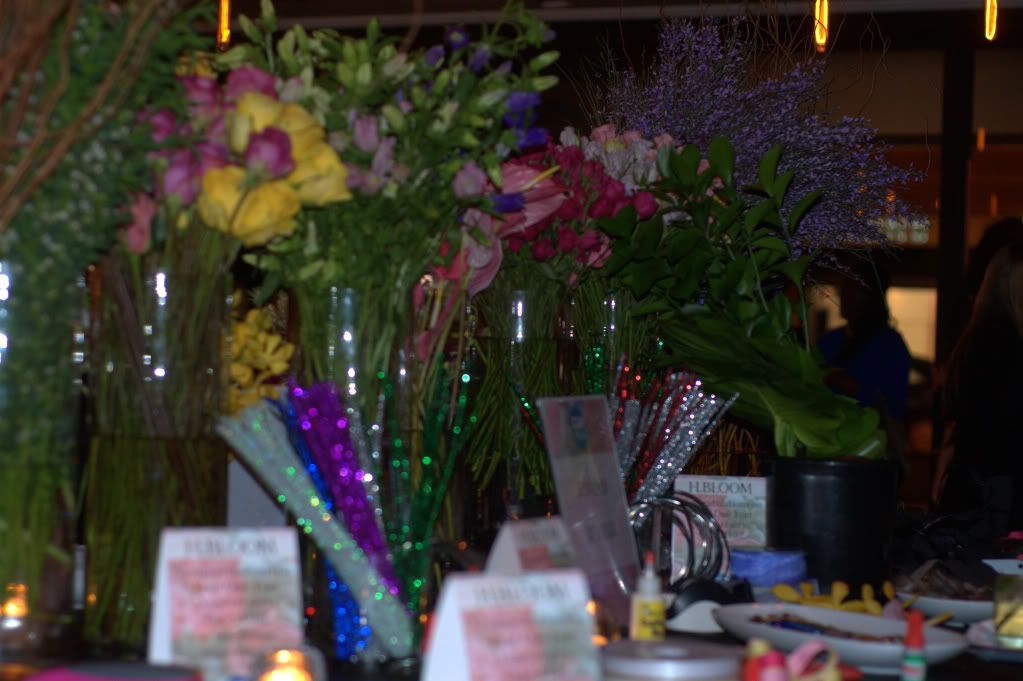 The gorgeous floral bar thanks to H. Bloom! We got to make our own accessories and arrangements. Some of the amazing ladies made incredibly ornate fascinators and corsages. Being the uncrafty gal that I am, I glued a few feather on a headband, stuck a pin in and called it a day.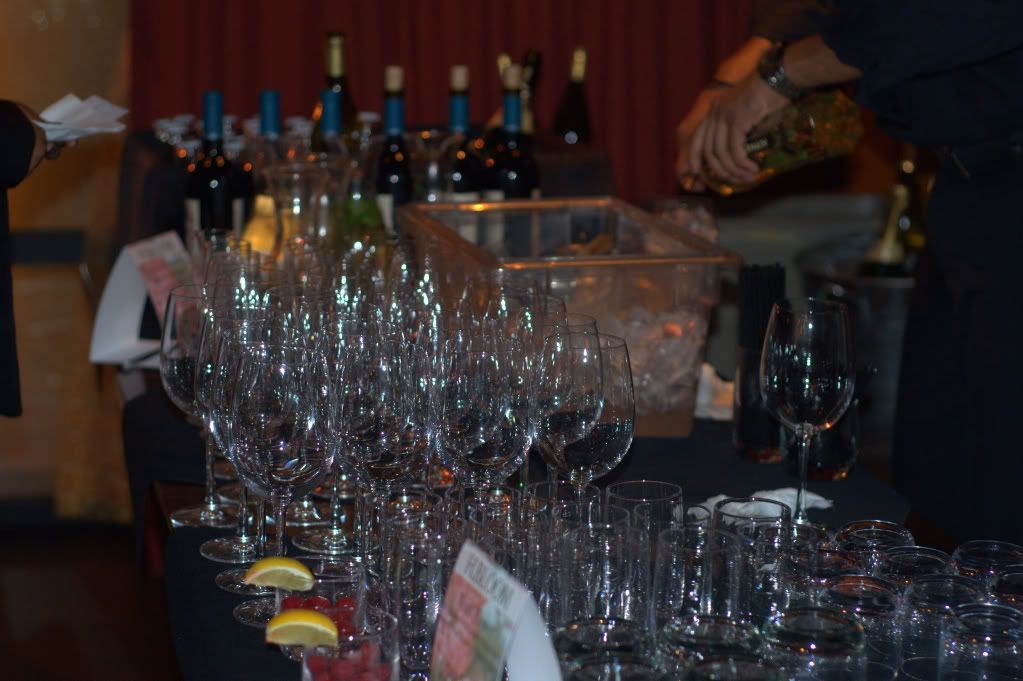 You know there were good drinks!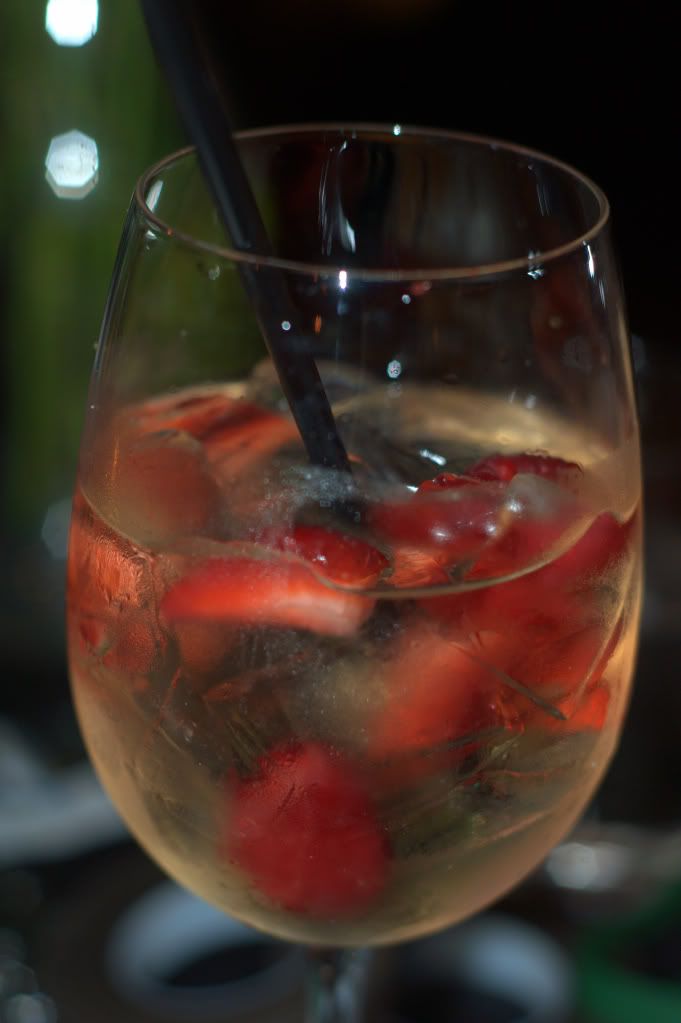 Yum, yum, yummy sangria!! I might have indulged in a glass... or two :)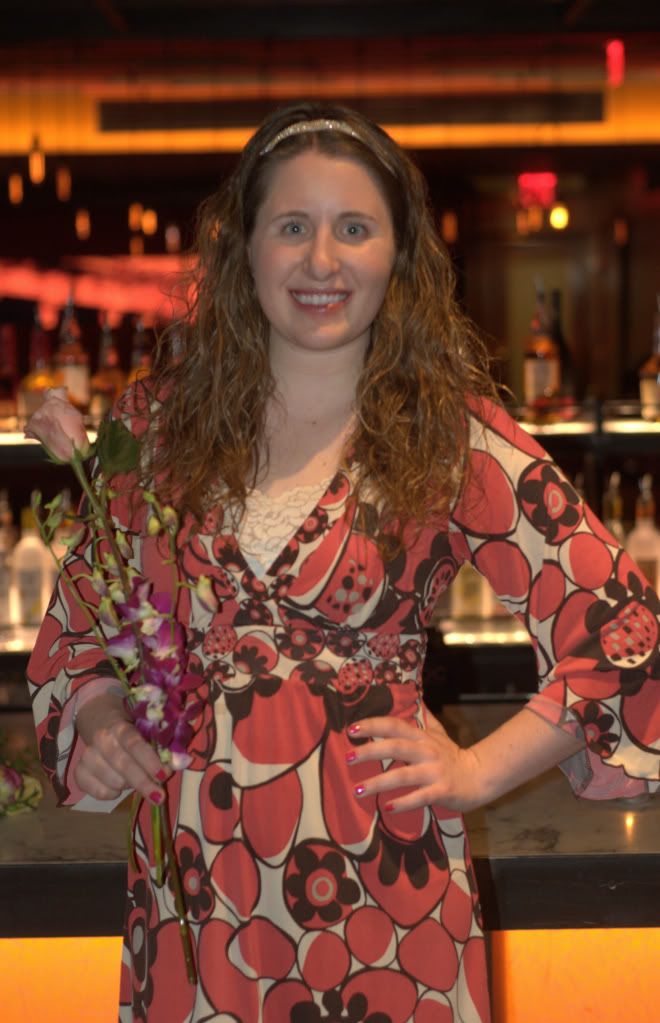 My fist foray back into fashion blogging!
The photos below are courtesy of Daniel Swartz/
Revamp
. Thanks for taking awesome photos while we were too busy running our mouths, Daniel!
The amazing BrandLinkDC team who create incredible events around DC! And so glad I finally got to meet Jayne! You were definitely as sweet as Sarah said :) Hope to see you at another wonderful party, soon.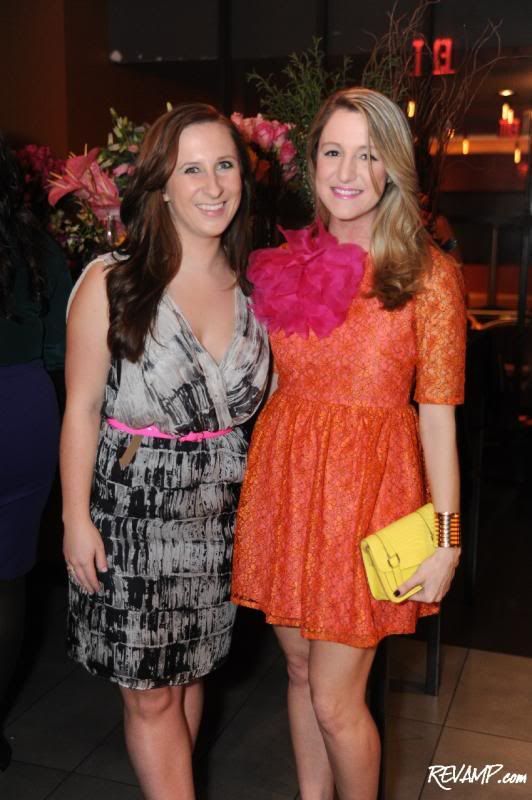 Our fearless leaders, Liz and Lacey. Happy 1 year ladies, and you should be so proud of how much you have accomplished in just a year. I can't wait to see what the next year brings for Cap Fabb!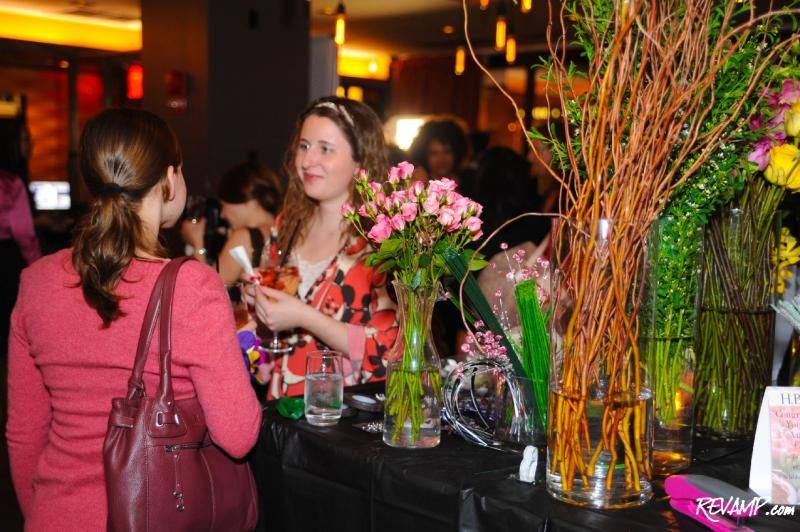 Roommate and I caught in action by the bud bar.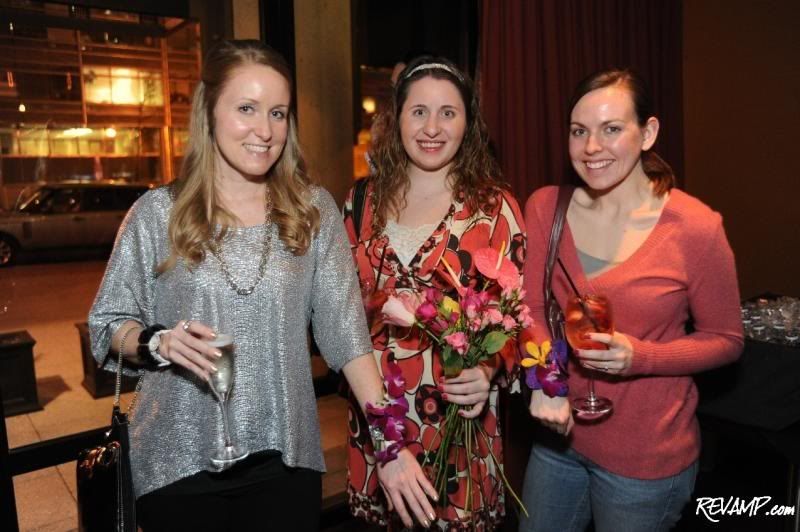 Showing off our floral arrangements with new friend Madeline!
Just for the record, all parties should have photo booths that are this fun!
So I totally understand if you want to hold off believing that I am back until I redeem myself by posting more than once a month :) But, believe it or not I really am back with a renewed motivation for blogging and I can't wait to catch up with all of you!! I'll be back on Friday with an amazing product review!
Bisous!